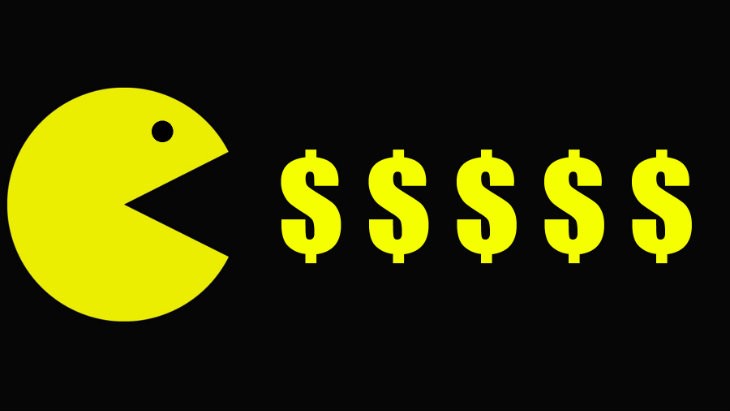 We might be on the brink of December, but data takes a while to gather and SuperData has revealed what happened in digital gaming in October. Most of it is much as you'd imagine – Destiny is continuing to rake in tons of cash and the same names keep reappearing in mobile and social gaming. However, Dota and FIFA show some interesting situations.
According to SuperData, the top five games digitally on console in October were:
FIFA 16
Destiny
Grand Theft Auto V
Call of Duty: Advanced Warfare
FIFA 15
I find it so intriguing that even with the launch of a new CoD on the horizon, Advanced Warfare continued to make so much money. Then again, obviously new games don't matter considering that both last year's and this year's FIFA titles were in the top five for the month – clearly people are still playing the old version even when the new one has launched.
Interestingly, Dota 2 has fallen out of favour thanks to some issues with bugs and tournament fatigue:
Valve's popular Dota 2 saw a decline in revenue and player numbers fell for the second straight month. Bugs have been pestering the game since its latest update, cooling audience excitement together with a comedown following the all-time-high around The International 2015 tournament.

This rare moment of weakness allowed Nexon's (TYO: 3659) Maplestory to take Dota 2's place, knocking it out of the five top-grossing free-to-play MMOs. Expansions for Guild Wars 2 and Star Wars: The Old Republic, allowing both games to move up in their respective segments. As publishers held off on major new releases until late October and early November, legacy tiles with strong additional content sales won out on PC and console. EA's (NASDAQ: EA) FIFA 16 earned 52% of its October digital revenue from additional content, and strong sales of FIFA Ultimate Team card packs also boosted the year-old FIFA 15, earning it a spot on the top-five digital console titles.
With the worldwide digital games marketing hitting $5.5 billion, it's clear that the growth of digital isn't slowing. Retail is still massive and will continue to have a place in gaming, but we will need to see new strategies to keep physical copies worthwhile as more of the world gains better access to bandwidth. October wasn't too big a month of digital releases, though – I'm very curious to see how the numbers shake out in November considering the launch of Fallout 4 and Call of Duty: Black Ops 3.
Last Updated: November 24, 2015