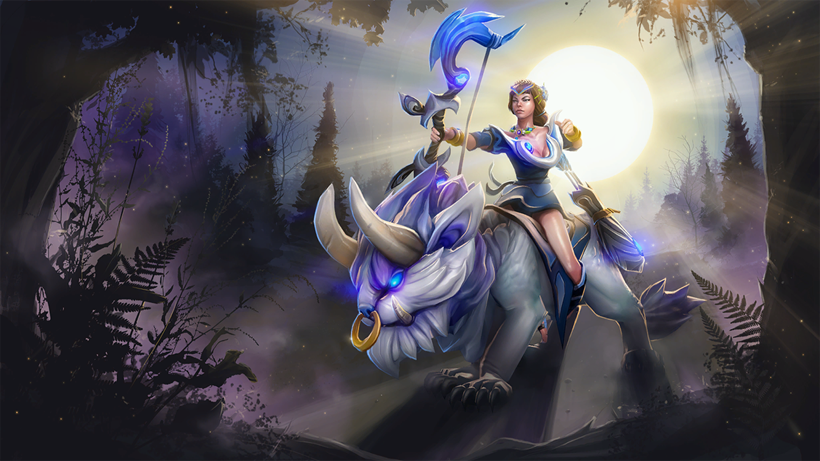 Remember how excited I was when Valve announced that Dota 2 was being reborn completely back in June? It was short-lived glee to be honest, because when the Reborn beta came out, it was riddled with horrendous bugs that all but made me forget the overhaul even existed. I've since shelved the shinier Dota in favour of it's old self, at least until all the issues of the newer version get ironed out properly. I won't have to wait too much longer it seems, because Valve have now announced that the official Reborn launch is coming… soon!
Here's the official announcement fresh off the Dota 2 blog:
With The International behind us and the Majors just around the corner, we are excited to have the world start playing Dota in the brand-new Source 2 engine. Within the coming weeks, the main client will receive the Reborn Update.

Moving away from the Source 1 engine soon will allow us to better focus our efforts entirely on Source 2 in preparation for various upcoming tournaments. There are still a few features that will need some work when the update is released, but we plan to finish them quickly.

Expect the weeks that follow to focus on ironing out issues, refining the dashboard and iterating based on your feedback. Afterwards, we'll begin shifting our attention toward the in-game UI, where we plan to redesign the HUD and work on a variety of other in-game features.
Finally! The new Dota 2 is super sexy, and I can't wait to play it when it is in a proper, working state. Unfortunately, there is no solid release date, but at least we know it will be within the next few weeks!
In the meantime, if you're part of the Reborn Beta, the latest update is now available for download. It weighs in at a massive 5.8gb, so best you start it as soon as possible! You can read about all the changes the new patch entails right here.
(Header)
Last Updated: September 2, 2015