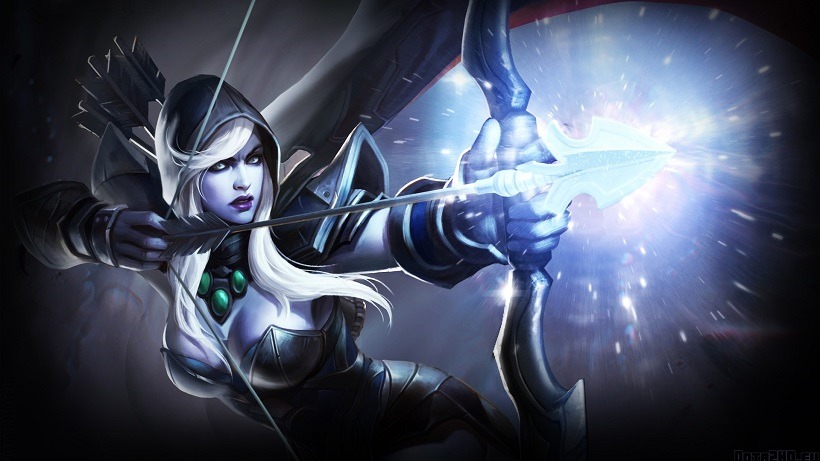 With the Reborn update hitting Dota 2 a few weeks ago, you'd expect the playerbase for Valve's MOBA to surge higher than ever. An update to bring Source 2 to the game, along with a whole new UI and a bunch of other cool tricks… who wouldn't want to play that? A lot less people it seems, because the number of people diving into Dota 2 has dropped by a whopping 16%.
Though the game is nowhere near being dead, obviously. Still, almost 100,000 people chose not to play Dota 2 during the month of September, which is quite a significant drop (Steam Charts via VG247):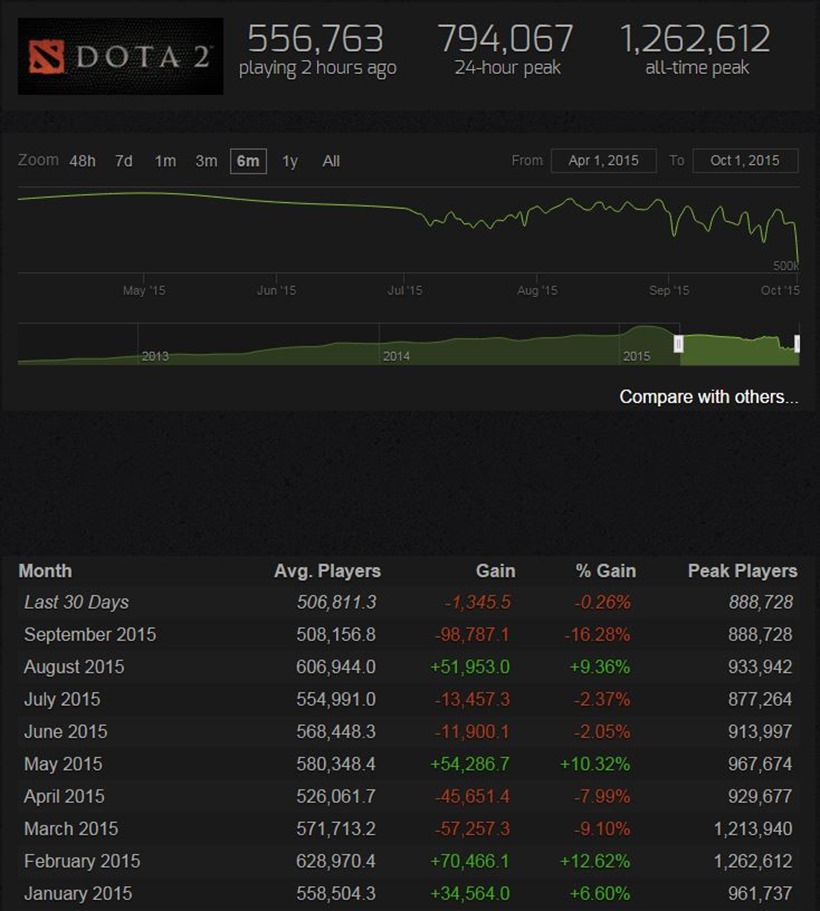 It's not uncommon to see the MOBA losing players every now and then, but as you can see, the following months usually yield a healthy growth. September however, represents the largest drop the game has seen for a very, very long time.
The reasoning for this is pretty obvious – the Reborn Update. Yes, it launched as a means to make Dota 2 more modern and more shiny. Unfortunately, it came packed with a healthy dose of nasty bugs. This is sad really, as Valve had Reborn in beta for a good few months. Surely that would've given them ample time to fine tune everything before release? Apparently not.
Then again, maybe some people are just over Dota 2 following the conclusion of this year's International. Believe it or not, I've played the game myself a only a handful of times over the past few weeks. For some reason, my addiction has waned. This is not due to the Reborn Update – i lost that addictive spark long before it was released.
That's just me though. Perhaps many still enjoy a good clicking session, and things will swing around to be green once a good few millions bugs have been squashed. What do you think? Are you still a big fan of Dota 2, or has the shoddy Reborn launch chased you away for good?
Last Updated: October 1, 2015