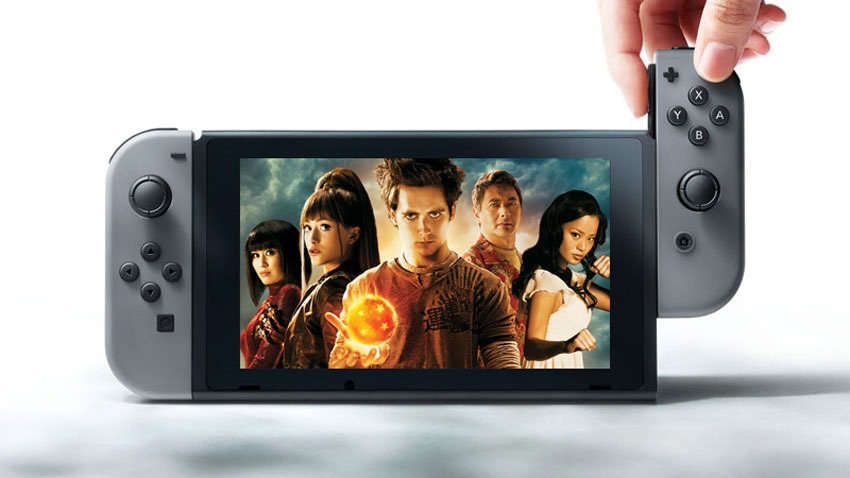 It may still be early days for the system, but I'd love to get my incredibly tiny hands on a Nintendo Switch. It has a solid line-up of games rolling out every month, but it's the third-party possibilities that excite me. There's a ton of power in that handheld, digital horses under the hood that somehow make the most of the hardware to deliver games which are colourful to say the least.
Maybe Dragon Ball XenoVerse 2 is a prime example of this. It'll be hitting the Nintendo Switch later this year, porting over the three-dimensional fighting game to that system and hopefully rocking all of the graphical dragons in the process. If XenoVerse 2 can succeed on that system, then perhaps a port of next year's Dragon Ball Fighter Z isn't too far off.
That's an idea that was presented to Arc System Work's Tomoko Hiroki, when he was quizzed on the possibility of Dragon Ball Fighter Z. Short answer? XenoVerse 2, then maybe Fighter Z. Or FighterZ. Dammit Japan, these titles are getting confusing. "We want players to first go there" Hiroki said via Destructoid, "and then we can talk about FighterZ."
In news that's more relevant to Xbox One and PS4 fighting game fans who hunger for a chance to summon Shenron so that they can wish to have the power of Karrot-Cake, a new trailer dropped for Trunks, showing off his moves and skills inside of Dragon Ball FighterZ:
2018 can't come soon enough, no matter how much I believe that spray-painting seven tennis balls technically counts as finding all seven dragon balls. Shenron, get your ass out here.
Last Updated: July 17, 2017