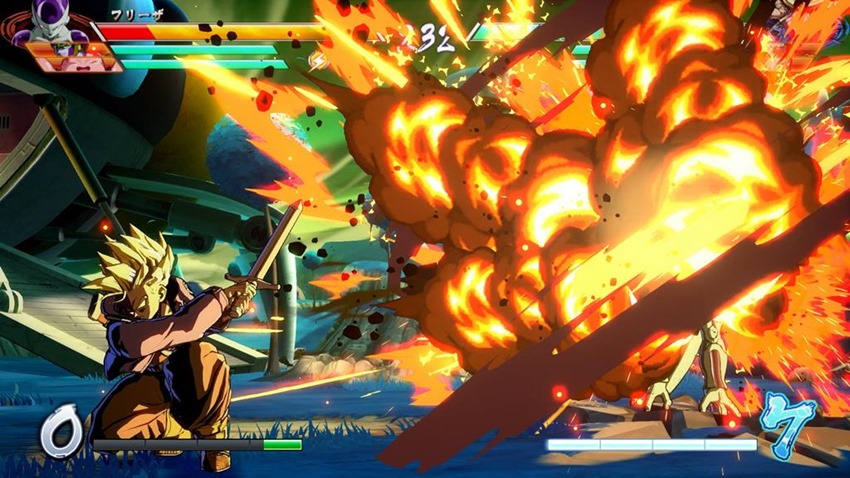 I've waxed lyrical about how Dragon Ball FighterZ is the most utterly faithful Dragon Ball game ever made. That's primarily due to every attack in the game having an anime and manga source that is beautifully recreated with enough colour to double as a subtle Solar Flare attack. From Kame Hame Has that have the power to demolish a planet to Destructo Discs that actually hit their target (Take that, Krillin-Owned Count), Dragon Ball FighterZ absolutely nails its characters and then some.
In fact it's so good at that character design, that you probably haven't even noticed the stages that you battle on. Stages which are lush, vibrant and reduced to ashes by the end of a bout. From the World Tournament arena to the broken ruins of a future ravaged by destruction, every battleground in Dragon Ball FighterZ is a glorious homage to the history of the franchise. There's life in them there hills, especially in the Namek levels available to fight on.
"This was when we had to decide how and where we wanted to go with the art style when developing the stage," Dragon Ball FighterZ producer Tomoko Hiroki said to Kotaku.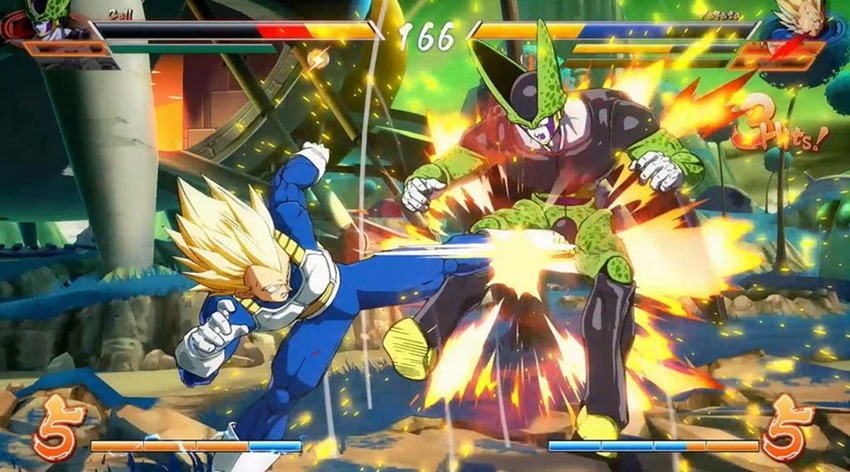 If we simply re-created the scenery based on the [Dragon Ball] Z series, there's not much going on, and it wouldn't really represent the feeling that a Dragon Ball fighting game should have.
If you rewind back to the anime, Namek isn't exactly the most detailed planet. The colour of its skies and oceans are inverted, the Namekians have simple huts and the vegetation is minimal to say the least. To that end, developer Arc System Works threw in more details such as Frieza's iconic spaceship, some wildlife and some clouds while "maintaining the elements that represent the landscape."
Which actually helped create a point of interest in a subtle sense, as clouds flowed towards players in the background. Neat. It's a small but impressive trick that draws your eye towards the combat without you even noticing it, just another reason why Dragon Ball FighterZ is still the strongest contender for the best fighting game of the year.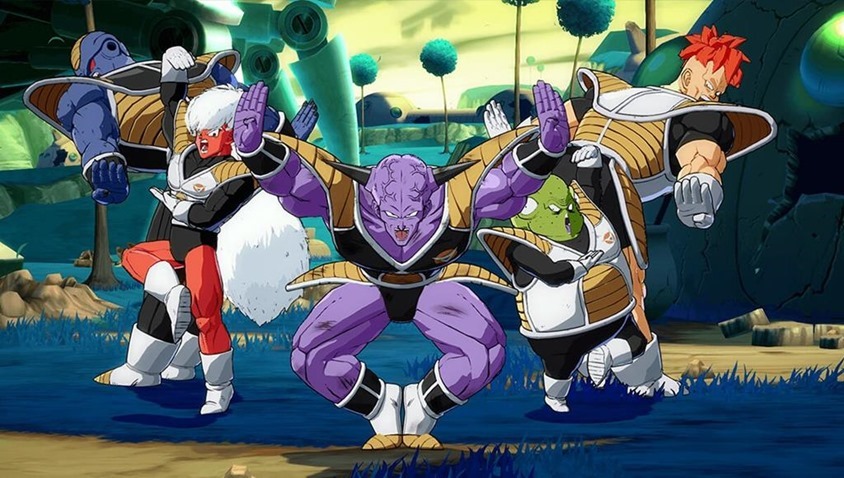 Last Updated: March 1, 2018