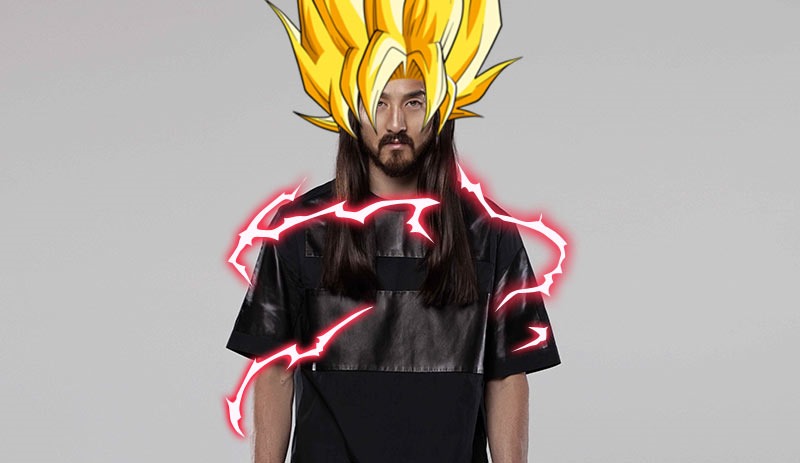 WHOAAAHH DRAGON DRAGON, ROCK THE D-D-D-D-D-DRAGON OLD SCHOOL STYLE! If it has two burly men screaming at one another while featuring hairstyles that range from ludicrous to unnatural blonde, then it has to be Dragon Ball Z. Or the latest incarnation of the international Strong Man competition once millenials finally start entering that contest of the champions.
Dragon Ball XenoVerse was one of my favourite fighting games of 2014, a rock 'em sock 'em reboot of the Dragon Ball Z franchise that was a much-needed breath of fresh air. And the sales numbers certainly backed that up, as the game starring Goku and pals sold mad stacks. Naturally, a sequel was inevitable. Said sequel was revealed a few months ago, but a proper release date wasn't. Well here it is in case you missed the headline because my clickbait punches are over 9000:
October 25 will see Dragon Ball XenoVerse 2 launch on PlayStation 4 and Xbox One, while PC players get their hands on XenoVerse 2 on October 28. The sequel will also be flexing some four-star power in the form of professional Geoff impersonator and sometime music DJ Steve Aoki, who'll be present as both a musical contributor and a non-playable character. I'm hoping his ultimate attack will be the Big Brrrat Attack.
Aoki's remixes will include new takes on tracks such as "Cha-La Head-Cha-La" and "We Gotta Power". I'm looking forward to XenoVerse 2, especially with what appears to be a bigger focus on the original video animation of the Dragon Ball Z saga that stretches from the history of Bardock through to that of Trunks. There's numerous other tweaks and fixes being applied to the XenoVerse gameplay as well as a revamped customisation system with more options for players.
Which means that at the end of October, you can expect to see Super-Krillin 2.0.
Last Updated: July 4, 2016