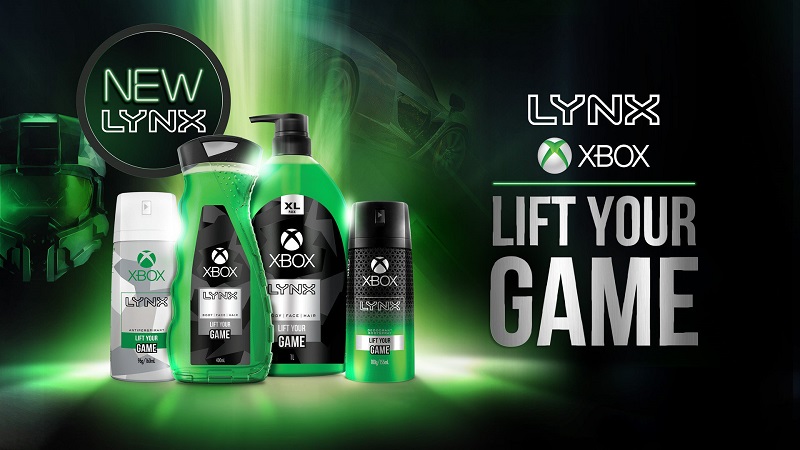 Gamers certainly like to carry their passion with them.  Just comment about an Xbox or PlayStation and you will instantly get a group of very passionate folk commenting wither side of that barrier while the PC users will no doubt also chime in about being the master race too. If you truly want to show your passion for a team though, you need to not just wear it on your heart though, but on your sleeve too. Nothing proves you are an uber fan than quite literally wearing your brand everywhere you go.
And while wearing a T-shirt might be your initial thought the truth is you can't wear the same thing all the time. Please people, we need you to wash your clothes regularly. However, you can still almost certainly smell like a true fan with this new range of Xbox personal care products. According to The Verge, Microsoft has teamed up with Axe parent company Unilever's Lynx line to make a new range of Xbox branded products which include body wash, shower gel, and deodorant. Perhaps Microsoft is secretly trying to send a message to their gamers on personal hygiene.
The new range of products are, according to Tania Chee, the business group lead for Xbox Australia / New Zealand, aimed at appealing to the lifestyle of gamers who, much like their physical sport counterparts, need to get on the move quickly and still need to smell good in the process:
We see Xbox fans achieve incredible things every day, and we wanted to celebrate that elevated skill, passion and determination by creating something truly special. Now, powering up can be as simple as a quick spray before you head out the door.
So, what exactly does the best Xbox exclusive of 2019 smell like? Well, apparently the answer is a combination of fruits, herbs and various styles of wood. So, not the smell of sticky Dorito fingers and Mountain Dew? Who would've thought:
Lynx Xbox is a fresh scent of pulsing green citrus, featuring top notes of kaffir lime and winter lemon, aromatic herbal middle notes of mint and sage, and woody bottom notes of patchouli and clearwood.
Clearly not intended for the South African market then. That particular lime, the Citrus Hystrix is used in a lot of south-east Asian cooking and is known locally as the Thai lime or makrut lime.
Obviously, if you spray this stuff directly across your chest in a diagonal motion, you can expect to be swimming in flung panties every time you leave your house. TV never lies.
The article doesn't go on to mention any pricing for these new products which will be launching in Austria this July. I doubt we will ever see these here, given the smaller gaming market in this country, though I could definitely see many truly passionate Xbox fans prepared to ensure that they don't just look the part, but smell it too.
Besides, gamers may as well buy Xbox body wash; it's not like there're any Xbox games to buy.
Last Updated: June 5, 2019