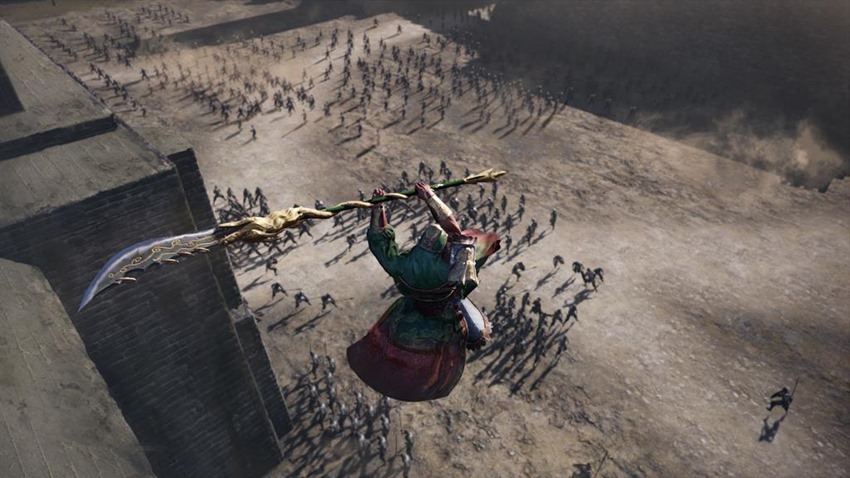 I've never encountered a game more polarising than Die Nasty Dynasty Warriors. You either love it or you don't. It's the interactive example of Metallica's career: The exact same song, spread across multiple games. I can't get enough of the formula, because I'ma glutton for its gameplay, which usually involves you the player mowing down thousands upon thousands of enemies in any single battle scenario.
Not every Dynasty Warriors game manages to get enough love and cash for a Western adaptation however, as the market for these games in English-speaking territories isn't exactly massive.That's not a problem that Dynasty Warriors 9 will have however, as publisher Koei-Tecmo has enough faith in this latest entry which they call the "most ambitious entry to date,"  to give it that translation push.
Unlike other games in the series, Dynasty Warriors 9 is going full-on open-world so that players can "experience history across a multitude of perspectives and battles throughout the whole of China." Here's the proper description from Koei-Tecmo,via Polygon:
Setting out to complete various objectives, players will utilize an unprecedented world map to navigate and traverse a variety of different landscapes ranging from vast plains to snow-covered peaks presented with dynamic day/night and weather cycles. Exploring these impressive environments is made more engaging through the ability to adapt to surroundings to gain an upper hand in battle, with players able to use equipment to circumvent obstacles or blend in to avoid conflict.
Developer Omega Force says that this incarnation of dying nasty will include 83 playable characters, such as fresh face Cheng Pu who is described as "a long-term retainer who supported three generations of the Sun family and contributed to the expansion and stability of the Wu kingdom". For the tens of people tingling right now, I gots yer Romance of the Three Kingdoms feels right here.
Last Updated: May 12, 2017