It seems CS:GO players will be earning some air miles this year with three international tournaments being announced within a week. First ESEA, the ESWC and now E-Frag's World Championships will have a reserved spot for one South African team. This tournament is a bit different as teams need to qualify first against other teams around the world, but we at least are considered!
E-Frag showed interest in South Africa back in 2015, but unfortunately had to deal with a certain cerebral sporting association in South Africa, which led to the natural community outcry and the inevitable retraction of the invite. The good news is E-Frag are back, and this time, according to their announcement, Andreas "cent" Hadjipaschali, owner of Bravado Gaming, has been named as the community representative. I'm not certain if that is the proper term for his involvement, but his name has appeared on the official announcement, so we will attribute Andreas' behind the scene work with calling him our "community representative."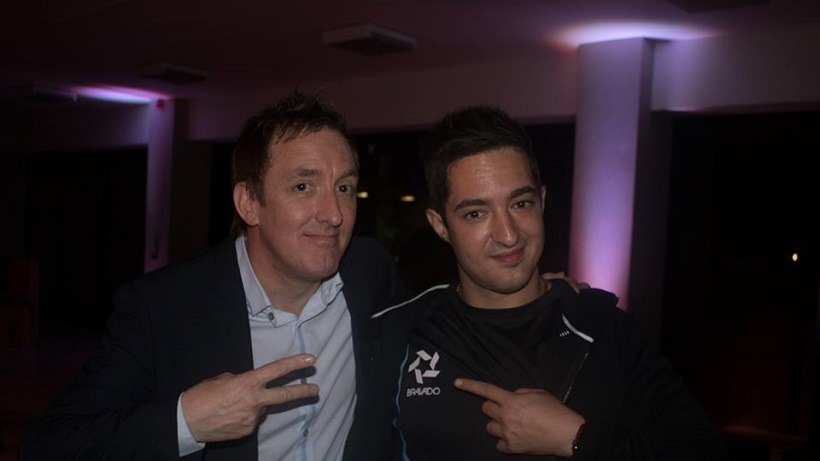 Andreas "cent" Hadjipaschali (right) with eSports personality Paul "ReDeYe" Chaloner.
The World Championships (TWC) invites over 93 teams from around the world to take part in an online qualifier, with the top eight teams receiving a trip to the final event with travel and accommodation expenses covered. All games will be broadcast online from the E-Frag Studio in Belgrade, Serbia, with the Grand Finals taking place in their eSport Arena.
Who will represent us?
This part is unclear, but what is well known is that whichever five players (and reserves) go across, they probably won't be allowed to be called Team South Africa, which is the norm for other countries taking part in the tournament.
There's also the assumption that it will not be one of South Africa's top teams going, but instead a team of our top players. Last year during discussions, and this may not be 100% accurate, it was stated that no more than three players from a single organization can represent our community (ie. our country). Whether I'm recalling incorrectly, or this rule still stands, we can be sure that whoever is chosen will be worthy.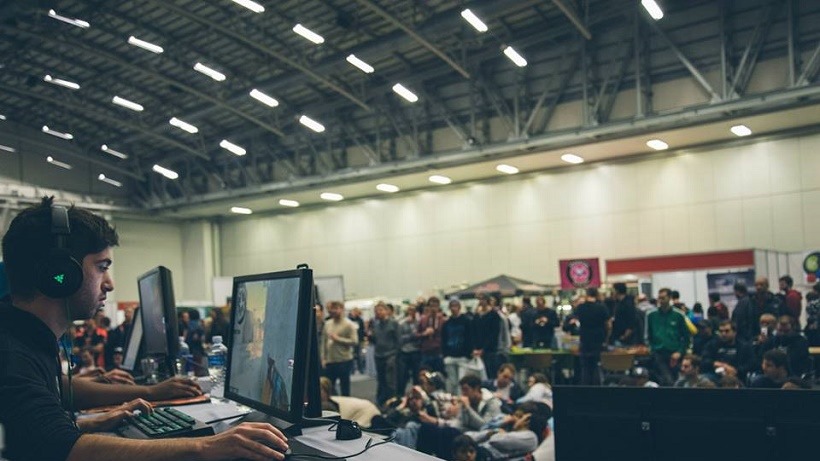 It's also unclear as to how this selection process will be handled, but I'd assume a similar process will be followed as what was done with the Southern Barbarians Battlefield team which encompassed heavy community involvement.  In my opinion, this is the best approach, as it keep the community heavily involved in the team that is selected and will ensure that the majority of the community supports this team based on their decision.
Online qualifiers
Only the top eight teams will earn an invite to Belgrade, which means they will have to go through probably one of the toughest online qualifiers to date. The tough part is that they will be competing against some of the best players in the world. The tougher part is that they're playing online with 200 ping, and that's broad assumption.
It's actually unclear as to how the qualification process will work, and this mostly speculation, but it's more than likely that we will compete from South Africa during the qualifying process. This puts us at a major disadvantage since Counter-Strike favours the lowest latency possible and becomes near impossible to play at higher latencies.
Regardless, this is a fantastic opportunity for South African CS:GO, and it shows that we are starting to get our country out there. Three tournaments in one week is great news for all eSports and shows that dedication of certain people within the eSports community are working hard to get us out there. We've reached out to Andreas 'cent' Hadjipaschali for further comment on the entire process.
Like esports?
Check out esports central
Last Updated: May 26, 2016