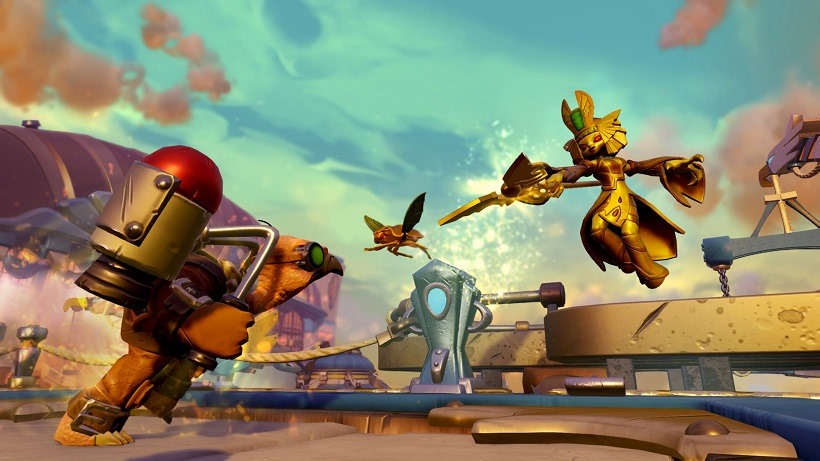 According to the developer at my behind closed doors session at E3, Toys for Bob have received thousands of letters since the launch of the very first Skylanders (Spyro's Adventure) back in 2011.  Most of the children who sent them wanted just one thing – to have their very own creations turned into a character in-game.
Unfortunately, as much as they'd have loved to oblige, Toys for Bob could never undertake the mammoth task of transforming all those colourful drawings into actual collectible figurines, let alone controllable avatars. They've been working hard on a compromise of sorts, at least.
I am of course referring to Skylanders Imaginators – the next installment in the beloved franchise. With it, fans will have access to extensive tools that'll finally allow them to craft the characters they've dreamed about for so long.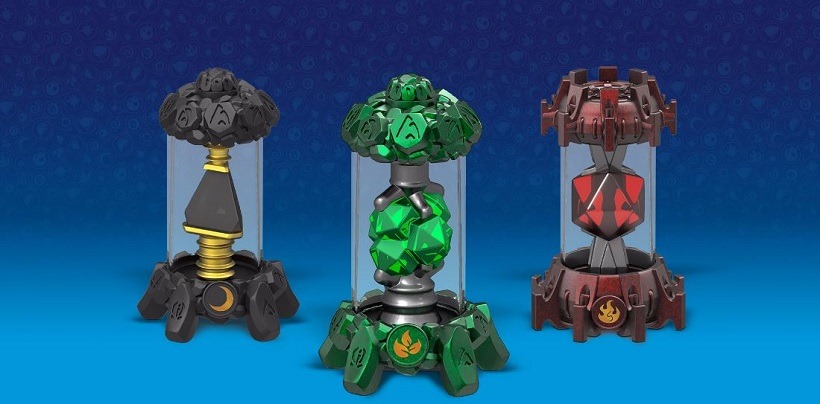 When I first heard about Imaginators, I loved the sound of it, but the skeptical little voice in my head immediately thought that the experience it provided would be very limited, or not nearly as extensive as people would hope. I couldn't be more wrong – the tools on offer are pretty vast.
For starters, there are ten different elemental crystals up for grabs. These are the actual collectibles people can look forward to buying. They serve as the casing that "houses" a customisable Skylander – an Imaginator if you will. During the presentation, the developer made use of a life crystal. With it, he created a new character that could only be aligned to that specific element.
Aside from the various elements on offer, there are ten classes to choose from too. The developer created  (life) bowslinger, but he could've also chosen to make his new character something else, like a knight or ninja for example.

Once the basic foundation was laid, the developer then chose the weapon his character would equip. From there, the creation system really kicked open. Just about everything on the character can be customised from head to toe, and everything in-between. On top of those options, players can also go ahead and change the proportions of each body part too.
As if that wasn't already enough, players can also choose their own theme song (ranging from reggae to rock), as well as their own unique catch phrase.  Speaking of which, voices are customisable too, believe it or not. Want your character to sound like a scientist? That's possible. What about something a little more angelic? That's an option too.
I know the above is standard fare for any typical RPG, but this is Skylanders we're talking about. Such customisation has never been possible on this scale. I'm sure fans are really going to appreciate this new toolbox.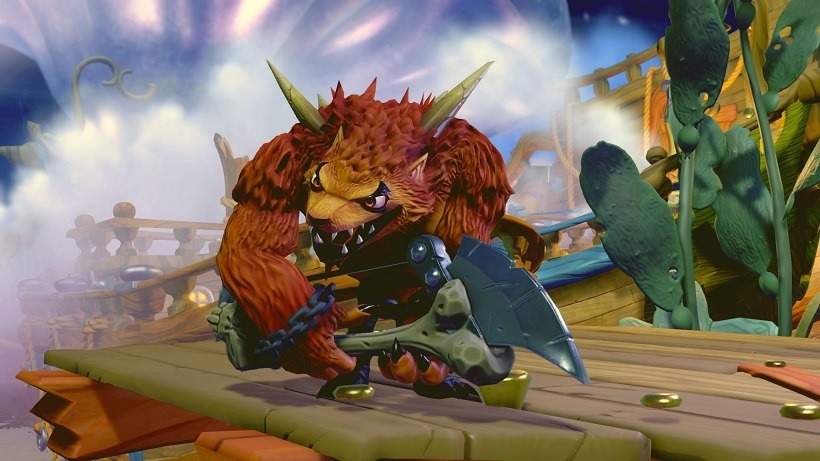 If you're not the kind for creation, don't worry, there are other collectible toys up for grabs too. They're called Senseis, and they work best when used in conjunction with creation crystals. Why? Simple, because they can be used to level up and grant abilities to a newly created Imaginator.
Outside of that, Senseis are playable in-game. They all come equipped with their very own kit of abilities, as well as a super move.
The best way to illustrate this is via Crash Bandicoot, who will be joining the Skylanders franchise as a Sensei. Just think of him using all of his signature abilities from his own titles. He'll have access to all of them, as well as some news ones too I'm sure.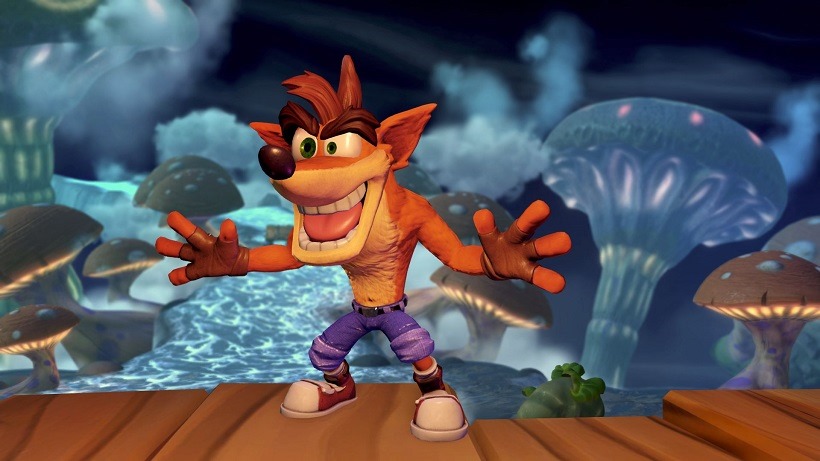 In terms of gameplay, Imaginators plays similarly to previous titles in the franchise. Kaos is up to his old evil tricks again, and it's up to the Skylanders to stop him.
This time though, a player has the ability to choose how exactly they want to do that, outside of the limitation of a toy's specific abilities. Speaking of which, If you're sitting on a huge collection of old Skylanders, and worry that they'll be nothing more than paper weights, fear not. As is tradition from previous games, every toy will be usable in Imaginators, including those that came with Superchargers last year.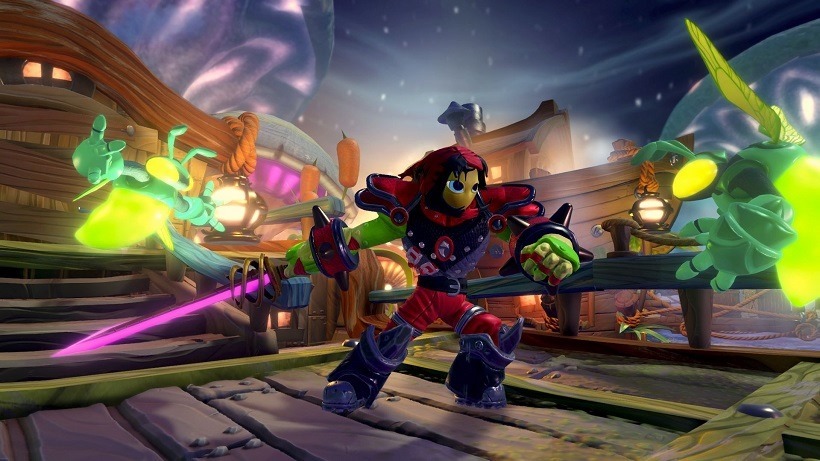 Overall, I liked what I saw during my behind closed doors session. Imaginators has a deep customisation system – one that should be sufficient for even the wildest of imaginations. You don't need to be a kid to appreciate all that potential.
Though I've never played Skylanders, I really do think the franchise is headed in the right direction. In fact, I'm mighty tempted to dive into it myself with this latest edition.
Having the ability to create my very own colourful character, where I can decide everything from their power to theme song, sounds mighty enticing. That, and I'd love to grab some of the awesome looking collectibles, including Crash Bandicoot just for nostalgia sake.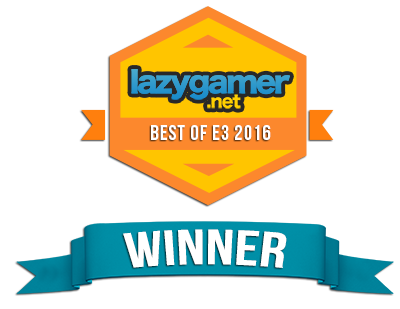 Last Updated: June 21, 2016