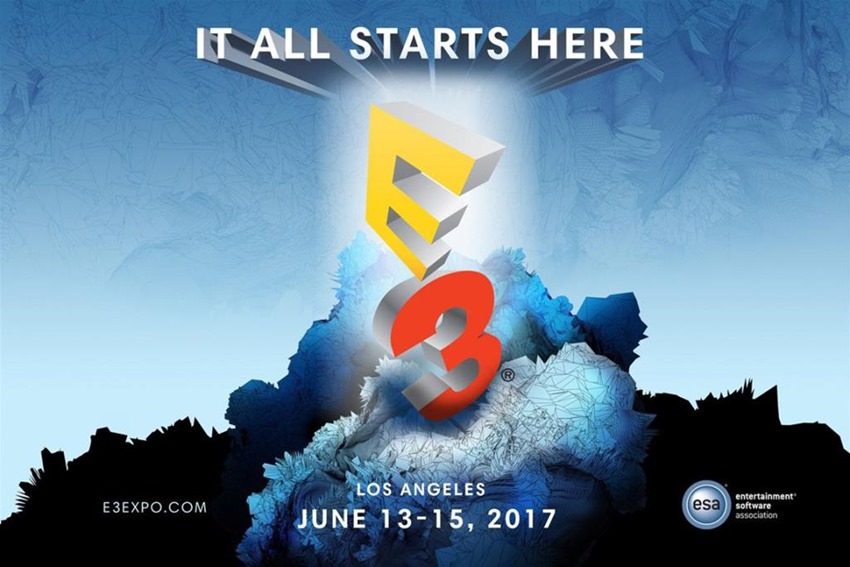 E3 may have its doors open to the public this year, but chances are high that you won't be there. Damn airfare is expensive enough, never mind the cost of a hotel room and dodgy LA street food. Thanks to the modern age E3 can be attended right from your desktop or smart device. Instead of waiting for information to come a month late via printed magazines like we did in ages past, E3 is accessible via streams and online news blasts.
What a glorious age we live in. Want to know when everything is going down? Here's the cool embed for you, as YouTube Live will have ALL of the press conferences (and more!) ready for you on one single stream. Which I've embedded below, because I'm such a nice guy:
Now let's detail the rest of the schedule already.
Saturday June 10
EA's the only player in town on Saturday, as they'll be bringing their heavyweight franchises to the EA press conference and later the EA Play Event. Expect to see more of Star Wars: Battlefront 2, Need For Speed Payback and at least one instance of that Rivaldo chap putting everyone to sleep when EA forces him on to the stage. Beyond those staples, there's also talk that Bioware might have something new to show off. And more sports games, probably.
EA press conference – 12PM PT/9PM CAT
Sunday June 11
Sunday bloody Sunday feels like it's this close to being the traditional Monday gauntlet, but expect Microsoft to hog all of the glory. The real news here will be the first look at the Xbox Scorpio, which we're also presuming will have leaked by then on to NeoGAF and will render the entire surprise moot. Microsoft needs to drive home the message of new games however, as their line-up looks a bit sparse lately.
Expect to see Crackdown, Sea of Thieves and the next Forza pimped out to help sell Xbox One units before the show ends and everyone shifts their attention to Bethesda. With Prey and Dishonored 2 out in the wild, I'm betting my swag that we'll see a new chapter in the glorious Wolfenstein saga. Devolver Digital ends Sunday with their quirky array of indie titles, which is always a breath of fresh air after being bombarded all weekend with high-budget AAA titles.
Microsoft and Xbox One press conference – 2PM PT/11PM CAT
Bethesda press conference – 9 PM PT/6AM CAT
Devolver Digital – 10PM PT/7AM CAT
Monday June 12
The PC Gaming Show kicks off Monday, although this is generally more of a hardware porn showcase than a proper gaming conference. It's still well worth a viewing if that platform is your primary home for games, as seeing the new technology that you can only afford by selling off your organs is interesting stuff.
Ubisoft takes the stage next at 1PM, with fans no doubt expecting to see if the rumours about a new Assassin's Creed game turn out to be true. There's very likely also going to be some weirdness present, as I'd expect nothing less from the lovable French maniacs every year. One major part of E3 that's missing from Ubisoft this year however? No Aisha Tyler, as the hostess with the mostest won't be on stage to host the event. Which leaves me with no #GirlWood at all.
Sony ends off Monday in the most traditional of slots for E3, piling in a tonne of well-fed journalists into its arena to have a look at games such as Days Gone, Dreams and whatever it is that the Sony VR department has cooked up. The big money this year is on God of War, as the amount of advertising for the next chapter in Kratos saga has pretty much taken over all of downtown Los Angeles.
PC Gaming Show – 10AM PT/7PM CAT
Ubisoft press conference – 1PM PT/ 10PM CAT
Sony PlayStation Press Conference – 6PM PT/3AM CAT
Tuesday June 13
Last but certainly not least, Nintendo ends the press conference party bright and early on Tuesday with their Nintendo Spotlight stream. After a Pokemon-themed direct stream that featured a port of Pokken Tournament for the Switch and pseudo-sequels for Pokemon Sun and Moon in the form of Ultra Sun and Ultra Moon, expect to see more of their first-party franchises showcased.
Super Mario Odyssey will probably lead that charge, although I'm hoping to see even more new games revealed for the Switch so that it can further bolster its rather solid library so far.
Nintendo Spotlight – 9AM PT/6PM CAT
That's it! Alessandro, our kitted-out camera dude Greg and I will most likely be completely knackered after all of that, just in time to hit the E3 showfloor and find ourselves swallowed up by an ocean of armpits. Should make for some interesting content. Back home, expect the rest of the gang to churn out content just like we do every year. Keep an eye on the site and our Twitter feed for all things E3 this week and next. A huge thanks to Megarom Games and Ster Kinekor Entertainment for getting us there.
Need more E3 in your life?
Check out our E3 2017 portal powered by Megarom Games and PlayStation
Last Updated: June 13, 2017