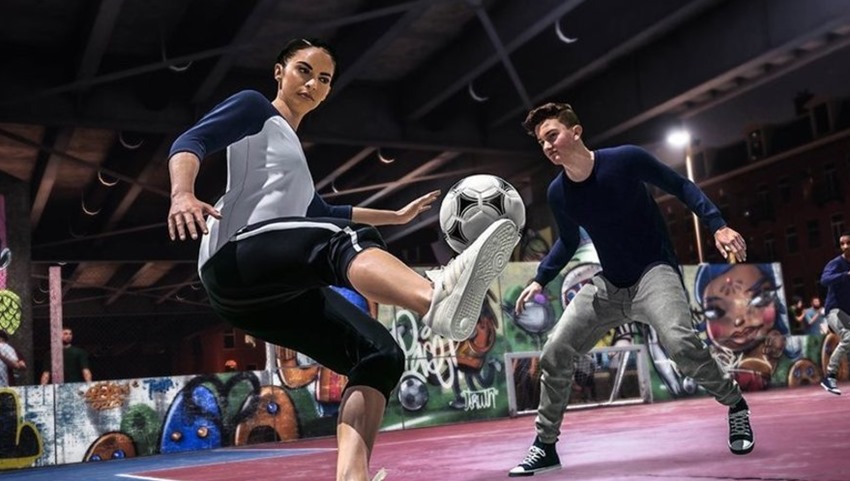 New year, same old FIFA right? Maybe! Despite the criticism, there's no denying that EA's FIFA series is where the money really is. Every year the beautiful game evolves and begins to look that much more divine, as EA flexes their muscles and throws an absurd amount of licensed content at fans of real football.
This year might be the biggest year yet for FIFA as EA dials the gameplay up to 11. FIFA 20 will see an overhaul in various areas, ranging from sweeping changes in defense that'll make your AI far more competent on the field while your own manual take on keeping your goal posts free of any scoring action will result in a far more rewarding experience according to EA.
In addition to that, FIFA 20 is also going back to the streets in small games that'll introduce "authentic culture, creativity and style". You pick the player, customise them and let loose in tight games of footie in areas such as a London cage, an Amsterdam underpass, and a Tokyo rooftop:
Not enough for you? Here's some more flavour text for what to expect from FIFA 20 this year:
New Football Intelligence Experience
The new Football Intelligence system which unlocks an unprecedented platform of football realism, putting you at the center of every match in FIFA 20.
Authentic Game Flow
This provides more awareness of time, space, and positioning, putting greater emphasis on your play. You'll also have more control over the Decisive Moments that decide the outcome of games in both attack and defense with a Set Piece Refresh, Controlled Tackling, and Composed Finishing. Finally, the Ball Physics System offers new shot trajectories, more realistic tackle interactions, and physics-driven behavior, elevating gameplay to a new level of realism.
FIFA 20 will be out on September 27 for PlayStation 4, Xbox One, PC and Nintendo Switch.
Need more E3 in your life?
Check out our E3 2019 portal
Last Updated: June 8, 2019