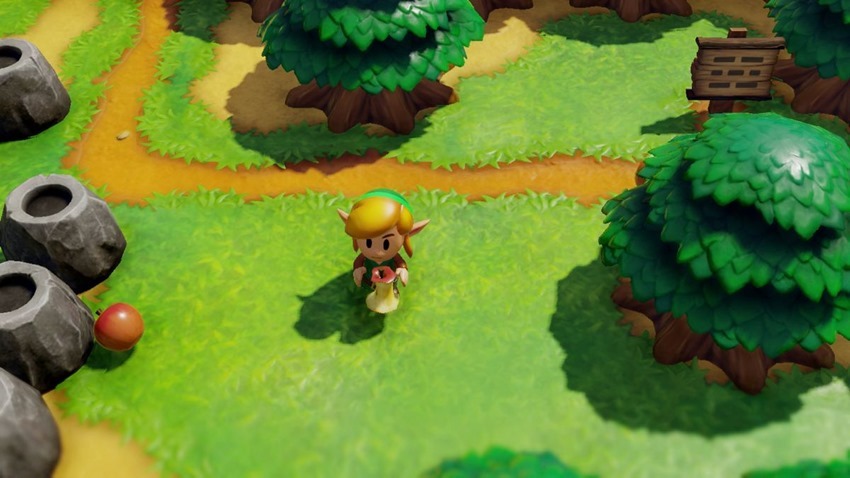 You can't blame most people for not having played The Legend of Zelda: Link's Awakening. The original Gameboy adventure launched all the way back in 1993, garnering a cult following since thanks to its weird character inclusions from across the Nintendo spectrum and quirky tone. It's a game that would be tough to play in its original form today, which is why the love and care being given to it through its imminent Switch remake is so admirable. Link's Awakening feels like a game targeting two audiences, and with the success of Breath of the Wild it has the potential to expose a whole new market of Zelda fans to a more traditional take on the franchise.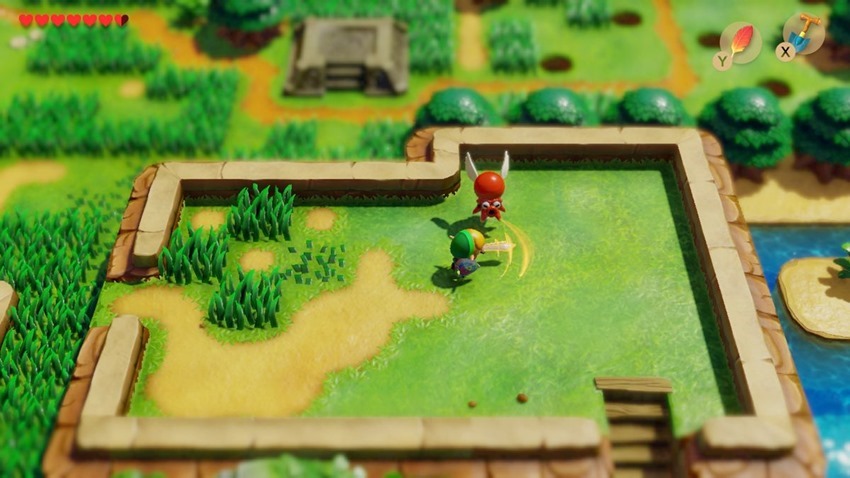 Aside from the overall structure, there's little similarity between Link's Awakening on Switch and its Gameboy counterpart, which shouldn't be at all surprising. Its vibrant and colourful art style pairs incredibly well with the top-down camera angle, letting you appreciate the weird island at a glance without obsessing over the finer details of the almost plastic-like character models. It looks great; the sandy shores of the nearby beach where I ventured to obtain a sword were beautifully contrasted against a gloomy forest to the north, showing the style's overall breadth.
What was a little worrisome during the demo was performance though, which is curious given the game's more pared back presentation when compared to something like Breath of the Wild. When exploring indoors or smaller, segmented areas of the map, the framerate felt smooth and responsive. But outside in the open world, which is where you'll spend a lot of time, it was consistently choppy. Link's Awakening doesn't require pinpoint accuracy when it comes to inputs for its combat, but the inconsistent nature of the framerate was incredibly distracting during just 15 minutes with the game.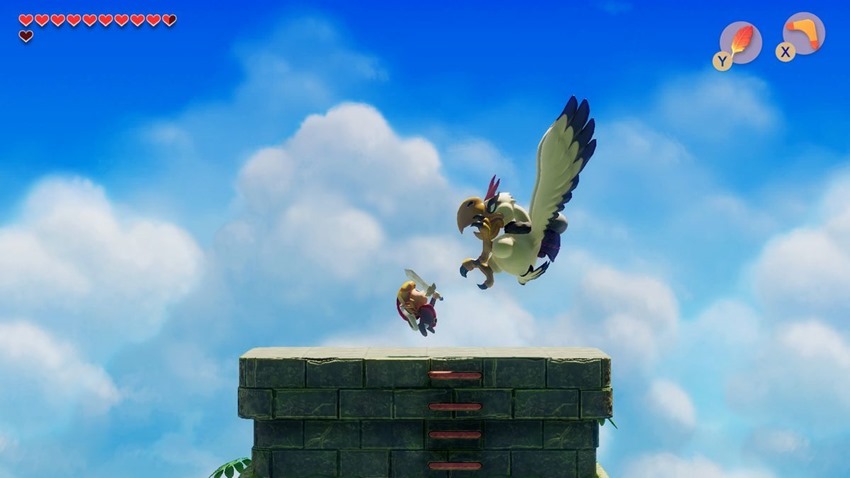 Given the short playtime too, there was a limited amount to do in the demo. I explored the island freely, coming across traditional Zelda staples such as Octoroks as well as visiting characters from other franchises, such as Chain Chomps. Without a point of reference for Link's Awakening and its strange setting, these inclusions felt like a good mix of old and just plain weird. They meshed together in a way that somehow made sense too, and I'm excited to see what other oddities the rest of this adventure holds.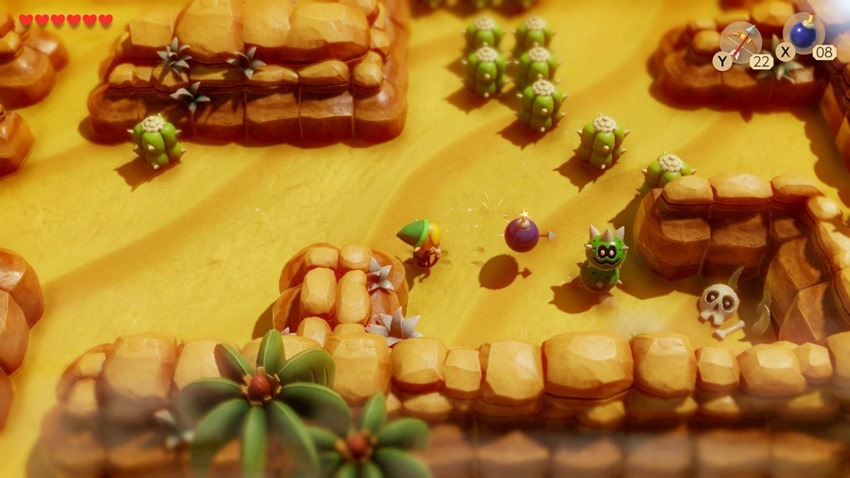 One addition that was pointed out as a new feature for this remake was a conversational log that immediately reminded me of the Bomber's Notebook in the 3DS version of Majora's Mask. Link will receive hints from characters about where to explore next, which are all collected in a handy menu that you can return to and read through at any time. This makes your quests far more accessible, which should be incredibly handy for any newcomers to a more traditionally structured Zelda game. It also just aligns Link's Awakening with modern video game sensibilities without altering the original's content at all.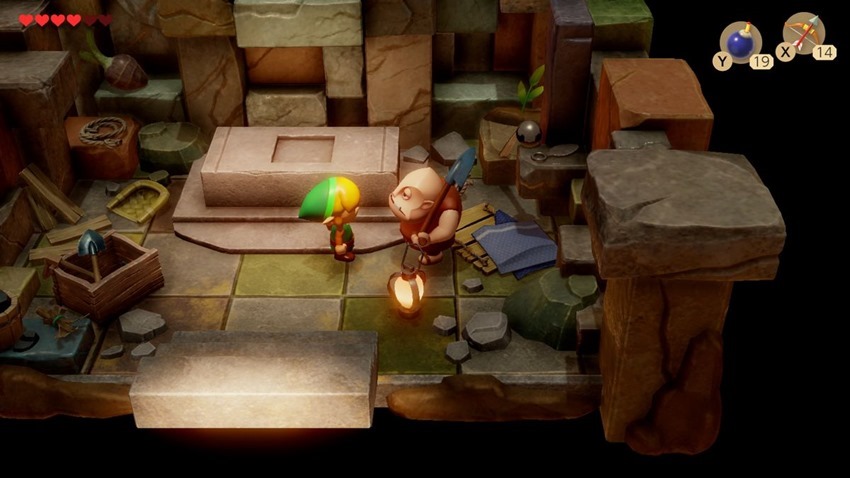 There's no question that Link's Awakening is doing a lot of work to uplift on of the more obscure titles in the franchise, and I suspect for many that work might even go unnoticed. Because of its age, there are likely fewer players looking into this remake for a nostalgic reminder of the Gameboy classic, and yet Nintendo is being careful about the changes they're making. Most of those are clearly geared towards new players though, which is likely where Link's Awakening will hit hardest. It's got the charm of a classic Zelda adventure with a stunning new art direction to help set it apart. I just hope that it runs far smoother when it launches this September on Nintendo Switch.
Need more E3 in your life?
Check out our E3 2019 portal
Last Updated: June 20, 2019