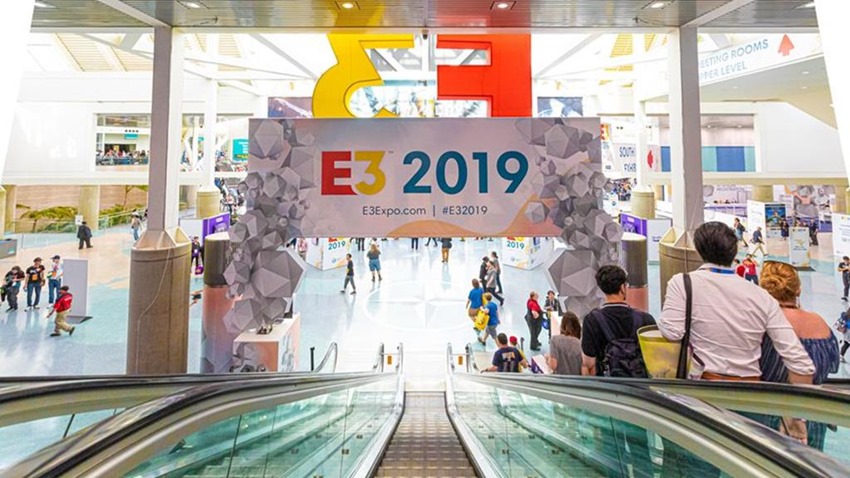 E3.
An annual showcase of games, a highlight reel of everything that is still to come and a promise to make the year ahead as exciting as hype machine that has gone way over its budget, can deliver. For years, the Electronic Entertainment Expo was the place to be if you wanted to grab the spotlight and broadcast your offerings to a world that devoured such content through magazine features, cover discs and livestreams.
Lately though? E3 is a completely different beast, looking to evolve with the times and transform into a more relevant experience. The last two years have seen a shift towards E3 becoming more of a festival of gaming, as big brands pull out, press conferences spread themselves across a week and the attention moves out of the Los Angeles Convention Center towards other nearby venues in sunny Los Angeles.
The ESA, which runs E3, may be hatching their boldest plan yet for the event in the face of stiffer competition and the dawn of a new console era: Doubling down on gamer culture and going all-in on the gaming festival theme that has been brewing behind the scenes for the last two years. According to GameDaily, the ESA is proposing to turn E3 into a "fan, media, and influencer festival," with celebrities and influencers being the key draw to attract a paying audience through the Los Angeles Convention Center doors.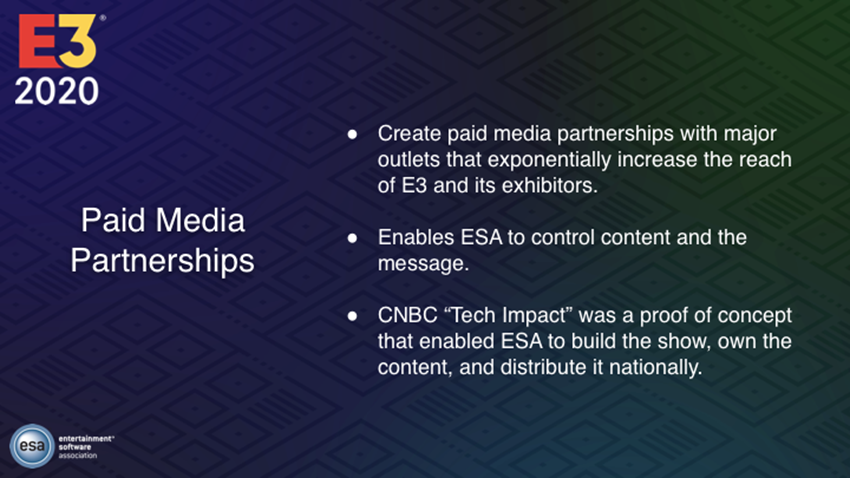 The ESA is also looking to partner itself with media, with paid partnerships that would allow them to "control content and message." Which is scummy, if you ask me. So far the ESA members have balked at the idea of paying for celebrities to attend, but they have approved the sale of another 10 000 tickets for consumers, proposed appointment times to see games, an industry-only day, entertainment for anyone stuck in the hell that is a long waiting line and even a newly redesigned showfloor so that E3 can have space to host events inside.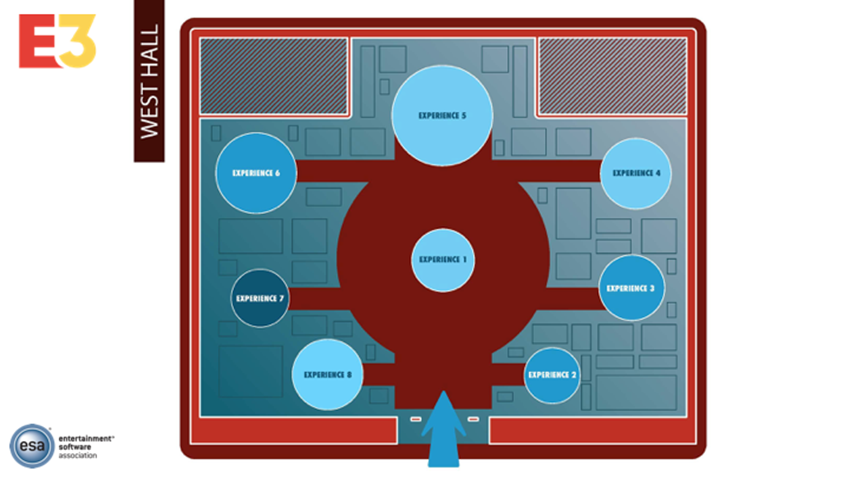 None of these ideas have been completely approved just yet, but they're a wild sign of things to come and how the ESA plans to take on competition which in recent years have begun to eclipse E3. Gamescom is a juggernaut of opportunity when it rolls around in Europe once a year, Paris Games Week is a titan of note and the Tokyo Games Show is another industry favourite that E3 can't even begin to measure up to.
It does make sense for E3 to go in this direction though, a natural evolution towards a flashier expo where celebrities are the order of the day and the news coming out of that venue may just be more controlled than you ever realised. Whether or not this shift helps E3 survive in the longterm, is another question entirely.
That, and I think I'd rather hit up Gamescom than go back to E3. It's closer, the beer there is good enough for me to ditch my teetotal lifestyle and Germans have the most attractive accent ever.
Last Updated: September 17, 2019