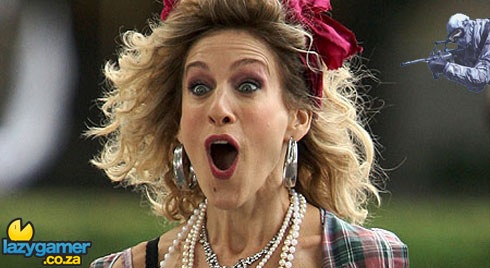 I've pretty much had as much of the Activision/EA/Infinity Ward/Respawn entertainment split as I'm able to stomach – but when large corporations start taking pot-shots at each other I'm forced to sit up and take notice.
Despite the controversy, Activision have proudly boasted about their bottom line, which is looking pretty healthy – and increased their financial outlook. Word is though that their share prices have taken a bit of a dip.
One of the primary reasons for the rosy earnings was the success of Modern Warfare 2 and its first DLC, the ridiculously overpriced stimulus pack.
Electronic Arts – backers of Respawn Entertainment – responded in a somewhat immature, but certainly chuckleworthy manner. Director of corporate communications Jeff Brown told industrygamers that  "This is kind of like announcing: The race horse I shot last month has won the Triple Crown!"
I'm pretty sure Bobby Kotick isn't going to take this sitting down. He's going to take it floating around in his pools of cash.
Source : Industrygamers
Last Updated: April 16, 2010