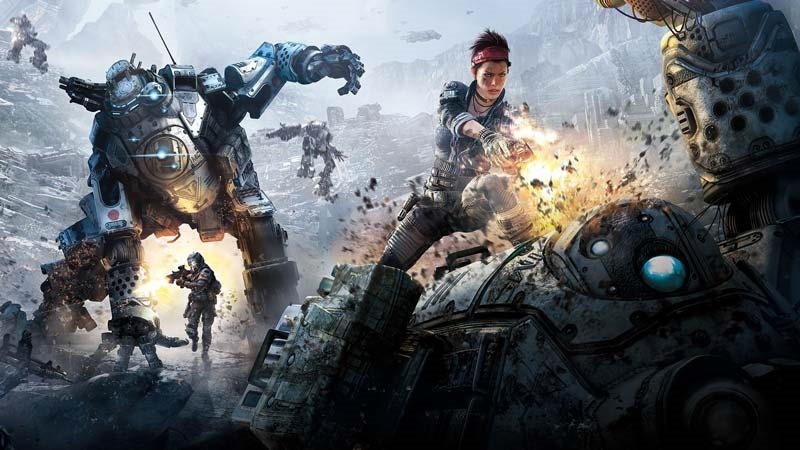 Titanfall 2 is coming in the last quarter of this year. I'm oddly excited for that, because Titanfall is one hell of a multiplayer shooter. After the loving updates, the game – though it includes no single player – is one of the most fun multiplayer shooters you'll play.
It's coming to more platforms this time around, finally hitting the PlayStation 4 – and may even include a single player component this time around. You may have noticed that with its last quarter appearance, it competes more or less directly not just with Call of Duty, but EA's own Battlefield 1.
They're not worried, however, that they're cannibalising their own sales having two big shooters out in the same period. They essentially scratch different itches, EA's CEO Andrew Wilson said in an investor call.
"They're [shooters] a giant category in our industry, $4.5 billion, there's a very broad and diverse set of players who are looking to fulfill different gameplay motivations. Some people play very quick play, some people play more strategic, some people want both in different context.

"We feel we have a really strong position to deliver the broader set of gameplay mechanics as it relates to the first-person shooter genre across two titles. I feel very confident that we are well positioned to do very well in that category in the year."
That said, EA has pretty realistic expectations for Respawn's latest shooter.
"It has evolved substantially from the first Titanfall," CFO Blake Jorgensen said of the sequel. "It will be on both platforms, which obviously means a bigger audience for Titanfall, particularly with the Sony platform, which hasn't experienced it before. But at the same time obviously the attach won't be anywhere near as high as it was because it was one of the first AAA titles for the new Xbox One.
Battlefield 1 is out on October 21. Titanfall 2 is preparing to drop sometime between October and December this year.
Last Updated: May 11, 2016