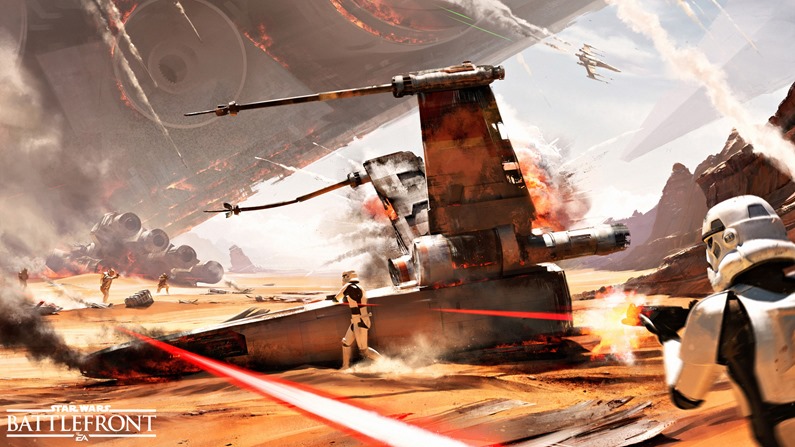 Love it or hate it, but you can't argue with the numbers: EA and DICE's reboot of Star Wars Battlefront was a massive success. With 14 million copies shipped worldwide, the latest iteration of Star Wars Battlefront is the best-selling game to ever be birthed from that faraway galaxy. And EA is just getting started, as their fully armed and operation studios get to work on the inevitable sequel.
"[Battlefront] is one of the best-selling Star Wars games in the history of all Star Wars games and that's our first one," EA global publishing chief Laura Miele said to GI.biz of EA's plans for the future of Star Wars.

We're just getting started. So we feel like we have a great road ahead of us in this franchise.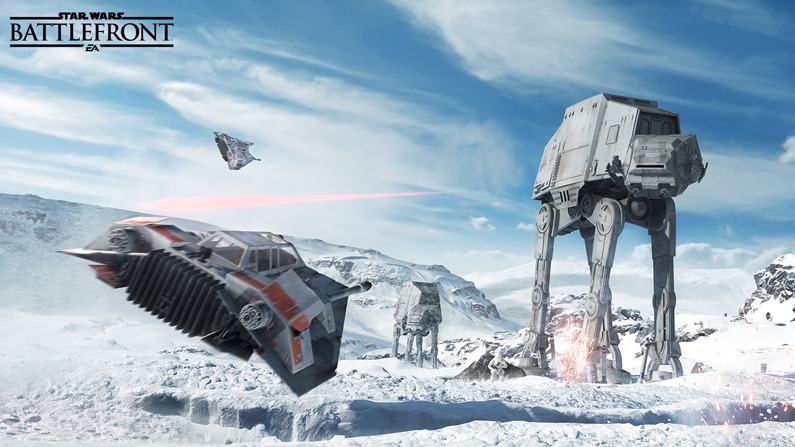 Said future includes a lot of Star Wars on the horizon, drawing on plenty of studio talent such as Jade Raymond over at EA Motive or Amy Hennig tag-teaming with Visceral on something that was only glimpsed at earlier this year at E3. "The thing that has been so fulfilling and rewarding to us is that not only do we feel an obligation to this franchise and brand because we love it so much and we're such fans ourselves, but it was actually incredibly rewarding for our employees and our staff," Miele said.
They wanted to work on it. It actually helped us draw great talent into the company.  I think the idea that Star Wars is something that we feel incredibly honoured to be part of… It's been something that's really galvanizing for the company. So we're really proud of how this panned out.

[Jade's] incredibly experienced and [known] for her action and story and character development and she's influencing even other games that we have in our portfolio as well. Star Wars is not the only game that she's probably going to work on at some point. She's definitely going to look at new IP and she also can help us with other IP.
So uh, any chance that I can get the Force Unleashed made canon again? With a proper sequel? Please? OH C'MAAAAAAAAAAAAAN EA!
Last Updated: July 8, 2016