Star Wars Battlefront II is out today, bringing FPS combat from a galaxy far, far away to your consoles and computers. Its microtransactions have been a contentious issue, nearly setting the internet on fire – mostly because they're predatory, and they directly impact progression through the game. It appears your voices have been heard, at least for now.
EA has temporarily removed microtransactions from Star Wars Battlefront II. Says DICE's General Manager Oskar Gabrielson:
"Our goal has always been to create the best possible game for all of you – devoted Star Wars fans and game players alike. We've also had an ongoing commitment to constantly listen, tune and evolve the experience as it grows. You've seen this with both the major adjustments, and polish, we have made over the past several weeks.

But as we approach the worldwide launch, it's clear that many of you feel there are still challenges in the design. We've heard the concerns about potentially giving players unfair advantages. And we've heard that this is overshadowing an otherwise great game. This was never our intention. Sorry we didn't get this right.

We hear you loud and clear, so we're turning off all in-game purchases. We will now spend more time listening, adjusting, balancing and tuning. This means that the option to purchase crystals in the game is now offline, and all progression will be earned through gameplay. The ability to purchase crystals in-game will become available at a later date, only after we've made changes to the game. We'll share more details as we work through this."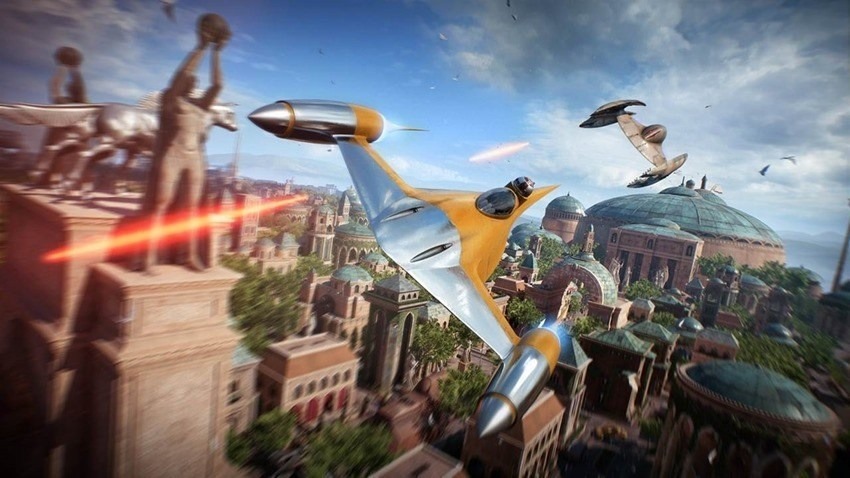 So right now, the game's in-game purchases are off, and all progression is earned by playing. lootboxes and MTs will make a return, but they'll be adjusted to be less predatory. Venturebeat suggests that EA boss Andrew Wilson had a call with Disney heads Bob Iger to discuss the situation. I can't imagine Disney was too happy with the brand damage that was happening.
Anyway, what it means is that for now, you can play Star Wars: Battlefront II without having to worry about spending money just to be competitive. Hopefully, when the real-money purchases return, they're implemented in a way that doesn't hamper enjoyment for those unwilling to whip out their credit cards.
Last Updated: November 17, 2017