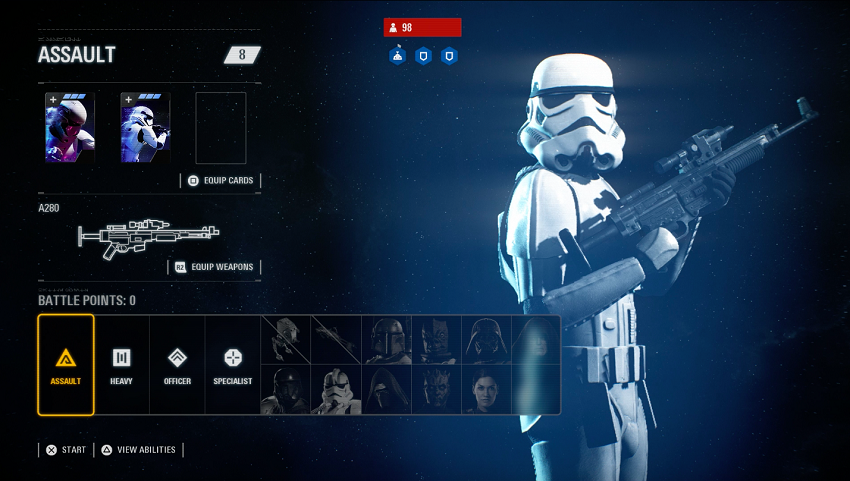 Star Wars Battlefront II is a hot mess of random economy structures and misguided progressions systems. So much so that the furore around its seemingly pay-to-win mechanics lead to the plug being pulled on real-world transactions at the eleventh hour. Since then EA has been in damage control. The publisher has been promising fans that they're working hard on balancing an economy that didn't need to exist in the first place. And yesterday the first wave of changes hit the multiplayer game from a galaxy far, far away.
Credits have been a sour spot for most Battlefront II players prior to launch, often given out in small amounts and requested in large quantities for meaningful upgrades. It's why players should now see a sizable bump to credit earnings at the end of matches. EA didn't give exact figures, but did explain that better performing players should now see a good chunk more than the rest. Which is a simple way to get rid of those credit farming bots in a way.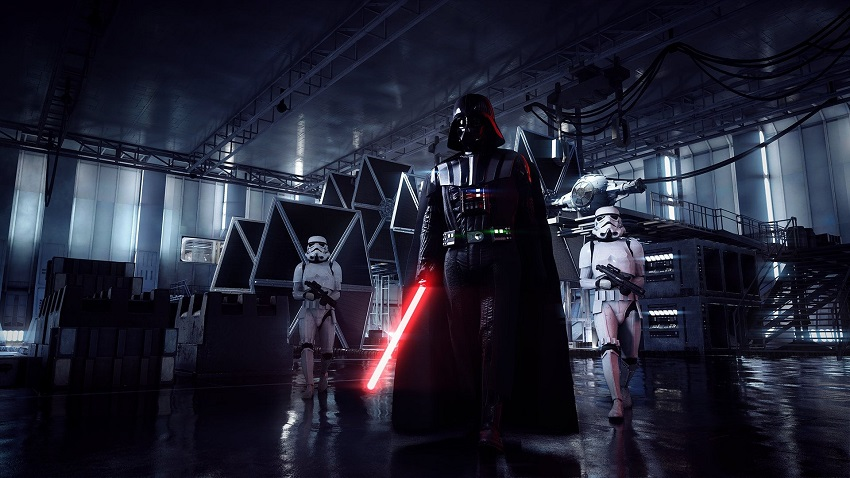 This goes hand in hand with a new credit cap on Arcade mode, which was laughably low at launch. Although the cap still exists (and reeks of free-to-play economy loops), players can now earn up to 1500 credits per day on Arcade alone. It's something.
Additionally, EA has targeted the amount of crafting parts players will earn in daily loot crates, citing that the previous figure was too low. Crafting parts are primarily used for crafting Star Cards – the differentiator between your Assault class and everyone else's, for example – and the boost to daily earnings should give you a little more flexibility in how you start out editing each different character. It's still a needlessly complicated system, but it's a good move nonetheless.
These are good moves by EA, but they feel far too late for a game that is already weeks into its life and still demanding a lot of patience from its players. Battlefront II needs more than a band-aid over its strange progression systems, but at the very least there's an attempt at trying to fix things.
Last Updated: December 5, 2017