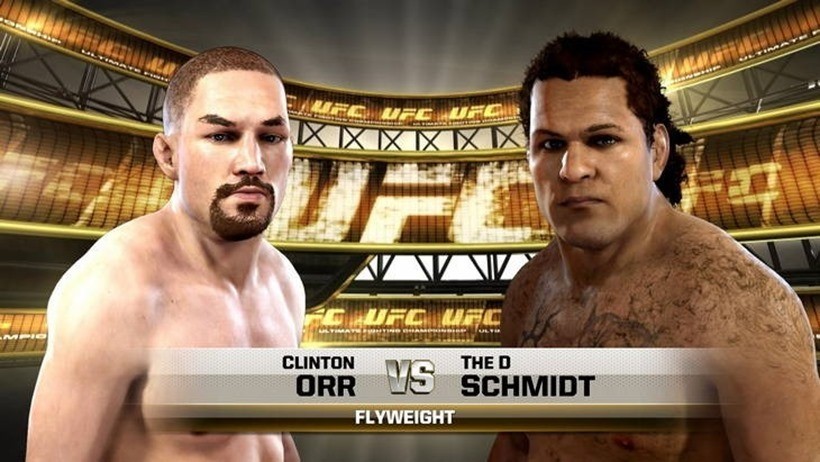 As a kid, I grew up watching the UFC. The actual initial bouts of the burgeoning mixed martial arts phenomenon on imported VHS tapes that were laying around my local video shop. Man, what a time to be alive. The UFC of today is massively different to what came before it, as fighters such as the tenth-dan hug-master Royce Gracie could be found wrapping his body around every other fighter in the octopus octagon
Until he learnt the hard way that Ken Shamrock's secret punching technique of punching really, really hard was a deadly counter to his Jiu Jutsu. Point is, watching guys and gals clobber one another is a strangely appealing and enduring pastime. Such fisticuffs also led to one of my all-time favourite hit him hard hey games, EA Sports MMA and a spiritual successor in 2014's UFC title when the official license was picked up.
And of course a sequel was only a matter of time. Said sequel is a thing and has been for quite a while now, although a concrete release date had yet to be revealed. Well wonder no more, as EA Sports UFC 2 will apply a cobra-clutch chokehold (WWE moves are legal right?) from March 15 in the US of A and March 17 in the rest of the world.
Here's the latest trailer, which features Conor McGregor and Jose Aldo reliving their UFC 194 title bout:
I'm looking forward to a sequel. But more accurately, I'm looking forward to Geoff bringing my Hobbit-sized digital replica out of retirement, and unleashing the beast that is the D. Shorter. Chubbier. Hairier. Mediocrity and face-to-foot style kung-fu in Reebok-branded short shorts. The UFC won't know what hit them.
Last Updated: January 6, 2016