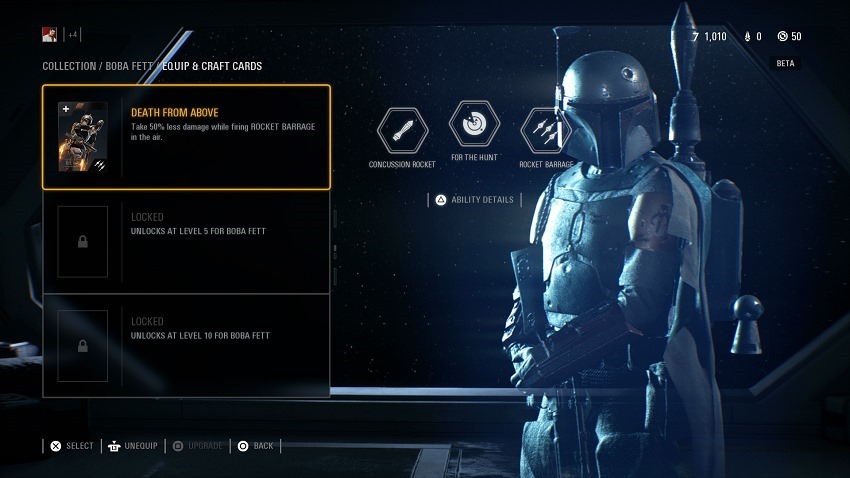 Star Wars Battlefront II is off to the presses, as EA and DICE wrapped up development on their quick sequel earlier this week. The game is making a big deal about just how much more content is being offered from the get go this time around, but the game also features some arguably unwanted new ways for players to drop more than retail price on the multiplayer shooter. Loot crates made a big, negative impressions during the game's beta last month, and its lead to some drastic reworking.
The biggest issue stemming from Loot Crates seems to be game changing aspects. Loot crates featured a large quantity of Star Cards – a tiered system of rewards that bestow players all sorts of abilities in any of the matches. These cards were seen as a way to distinguish players apart, giving you enough of a sway to completely change the tide of a match should you have them on your person. That was especially true for the most powerful, which players quickly identified as easily obtainable the more you dropped into the loot crate system.
Weapons too were locked behind the loot crates, and not through a traditional progression system. This, along with the Star Cards, made it pretty clear that players who paid more would have a tangible advantage over those who didn't, and it's why EA has been forced to change things. In an update to the loot crate system, it seems both powerful Star Cards and weapons have been removed from crates entirely.
Epic Star Cards, the highest tier of Star Cards available at launch, have been removed from Crates. To help keep everyone on a level playing field, these Star Cards will primarily be available through crafting, with the exception of special Epic Star Cards available through pre-order, deluxe, and starter packs.
You'll need to reach a certain rank to craft upgraded Star Cards. You won't be able to buy a bunch of Crates, grind everything up into crafting materials, and immediately use them to get super powerful Star Cards. You can only upgrade the ability to craft higher tier Star Cards by ranking up through playing the game.
Weapons are locked behind specific milestones. While a select few will be found in Crates, the rest can only be attained by play. Want to unlock a new weapon for your Heavy? Play as a Heavy and you'll gain access to the class's new weapons.
Class-specific gear and items can be unlocked by playing as them. As you progress through your favorite class, you'll hit milestones granting you class-specific Crates. These will include a mix of Star Cards and Crafting Parts to benefit your class's development.
I like that players who take a preference to a certain class will now be rewarded with gear that they can actually use too, which is a stark difference from the overly random drops you'd get in the beta. It's not a truly revolutionary change across the board, but it's a step in the right direction. And that's only because EA seems adamant to keep loot crates around fro some time.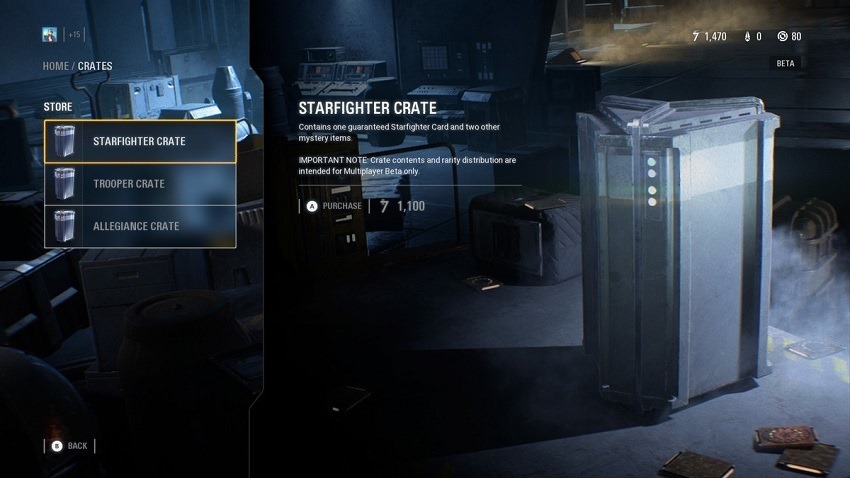 Last Updated: November 1, 2017