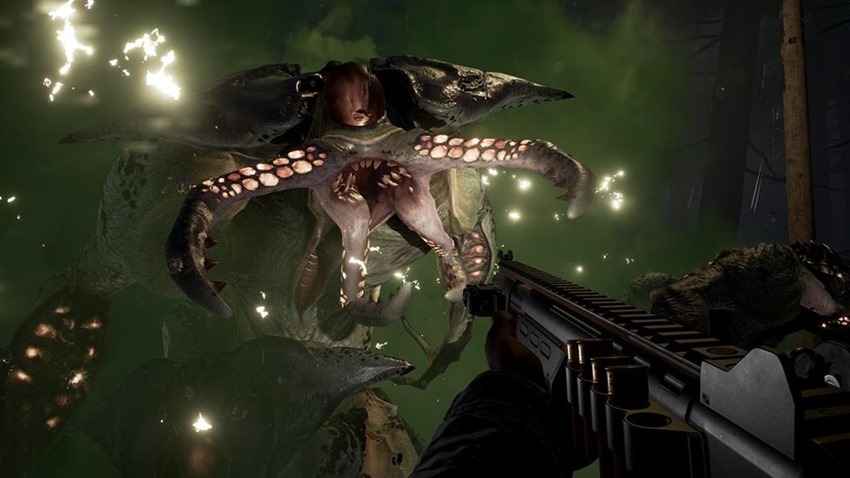 Is there intelligent life in our universe? Is it capable of crossing the vast distances between stars and worlds and navigating its way through those dangers? More importantly, is said life vulnerable to bullets because that's the question we really need to have answered. Because y'know…just in case. In Earthfall, the "just in case" scenario has become terrifyingly real, as aliens have indeed arrived on our planet and they're clearly more hostile than we imagined.
How do you stop an army of savage extra-terrestrial monsters then? The American way: GUNS. Earthfall is pretty much Left 4 Dead with an alien theme, as it tasks players with assembling a quartet and fending off the hordes of visitors from a more lethal galaxy as you 3D print new weapons along the way to help you out.
The game has been in Steam's Early Access for a while now, but it looks as complete as can be as team Holospark works on polishing off the rough corners ahead of the finalised release date: July 13 for PC, PS4 and Xbox One. I'll be taking a look at Earthfall at E3, but what I've seen so far looks solid and the idea of a "dynamic spawn system" that cranks the tension up to 11 and keep players on the edge of their toes sounds fascinating enough.
Here's some gameplay with which to wet your alien-hunting whistle. What a weird phrase:
A co-op shooter that looks alright and deadly? Cathartic stuff I reckon.
Last Updated: May 23, 2018