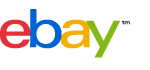 Well according to the latest sales data released by EBay sales of the Wii and PS3 are down and the Xbox 360 is on the rise.
It is obviously no suprise the PS3 is down since it is now available world wide, but the Wii and 360 are suprising.
I would hazard a guess that the 360 sales are up as more people put them up for sale to get a PS3.
However on the Wii side this is not really good news, they are not readily available in the shops so you think they would be snapped up as soon as they appear.
It is telling that the Wii is still the only console with an overly inflated price tag though.
Average Prices
Xbox 360 – $348.07
PS3 – $595.00
Wii – $394.65
Cick here to see last months data
Last Updated: April 13, 2007