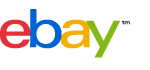 So it looks like stock shortages for all 3 of the consoles is become a thing of the past. Well it has been a thing of the past for the Xbox for a long time now, and we have all seen the rumours of PS3's hanging around but the Wii seems more available now as well.
Well that is if you judge stock levels by how stupidly high some Americans will pay for a second hand console….
The fact that the PS3 is now selling at an average of $7 over retail pricing does point quite strongly to the fact that it is easily available…
Nintendo Co.'s Wii fell two percent from previous records, Microsoft Corp.'s Xbox 360 fell seven percent, and Sony Corp.'s Playstation 3 dropped 29 percent.

The Wii carries an average sale price of $358.15 and is the most popular video game system on Ebay. The Xbox 360 ranks at No. 2 with an average price of $347.21 per unit sold. The PS3 at No. 3 holds the highest selling price at $606.16.
Source: Punch Jump :// NEWS – Wii, Xbox 360, PS3 sales down on Ebay – Wii / Xbox 360 / PS3
Last Updated: March 15, 2007