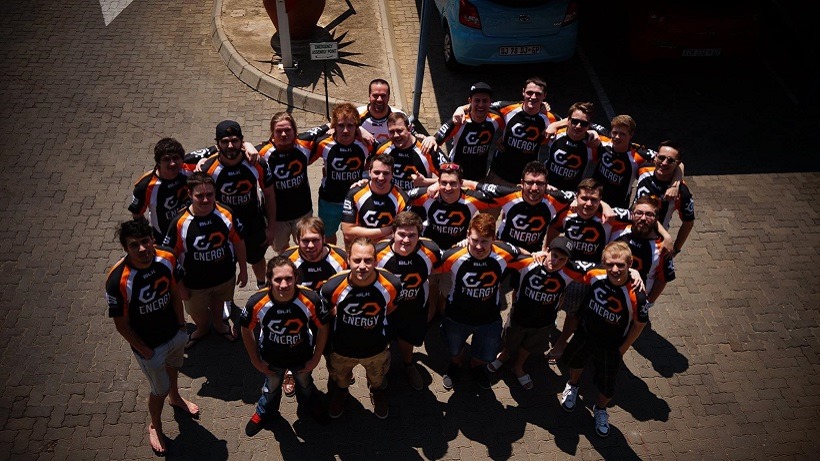 Last night you may have seen the list of the teams invited to the R1 million DGL Masters Series, and wondered where are Energy eSports? Naturally we wondered this ourselves, as they're one of the biggest and most successful MGO's in the country. As promised we contacted the Energy management and demanded some answers.
While this may not seem like a big deal to the average onlooker, for South African eSports it's quite a big one. This means that we will not see our favourite Bravado vs. Energy showdown at almost every single tournament, and now most notably a large one like the DGL Masters. Unfortunately – and this is my professional opinion – Bravado Gaming now stand to make a lot of money having unrivaled teams in both CS:GO and Dota 2 taking part in the DGL Masters.
The rumours were that Energy had disputes with the contact, and to be honest they weren't the only organization concerned. However, all invited organizations were pressed for time as the launch was imminent. This apparently put Energy in a tight spot, and the result was the decline of the offer and now their apparent absence from the Masters list.
Owner of Energy eSports, Kas Ahmad, sent us the following statement to put our minds at ease.
"The Telkom Digital Gaming League Masters Contract presented a number of conflicts to our existing partners and players to whom we are obligated to protect.

Energy eSports sought legal advice in order to help resolve these and propose amendments that would find a mutual resolution. Due to the time of year and time afforded to us we were unable to commit in time.

We would have loved to compete and contribute to a tournament at this level and will certainly pursue avenues to enter should a qualification system present itself in the future.


We feel a tournament of this magnitude can only grow and benefit eSports in South Africa. We are committed to keeping the highest level of competition both locally and internationally as we aim to remain one of top teams in South Africa.

We thank you for your continued support, and look forward to a great year of South African eSports."
Contractual disagreements are often tough, and the timing may not have been the best for Energy eSports.
However Ahmad remains confident that his team will maintain their current position in South Africa and if the Masters Series do amend these mystery clauses, we can only hope Energy eSports are included in the Masters Series.
Last Updated: January 22, 2016