In an exciting turn of events (exciting because we're not here reporting on another Bravado win), Energy Esports defeated Bravado Gaming 3-1 in the finals of the Electronic Sports World Cup Qualifers which were held at the Rush Esports Expo this past weekend.
Bravado Gaming's undefeated LAN presence finally came to an end after a rough weekend for the boys in blue. Missing Aran "Sonic" Groesbeek for much of the weekend's competition, the flu-riddled teammate returned for a few matches including the grand final, but that didn't stop a dominant Energy Esports who seemed to retain form despite Bravado matching them in their weekend's overall performance.
It wasn't until the semi-finals where both teams met some resistance in the hands of Veneration Esports and Goliath Gaming. Veneration took on Energy Esports in the first semi-final which saw the new lineup lose narrowly 16-14 on Inferno against an Energy side which had up until that point only lost 8 total rounds in the competition. Bravado Gaming, in a similar fashion, had a tough map two versus Goliath Gaming who took them to 16-13 before Bravado sealed out the series 2-0 to earn their spot in the grand finals. Up until then both owner, Andreas "cent" Hadjipaschali, and coach, Tiaan "T.c" Coertzen, had stood in for Sonic, but that did not stop Bravado's dominance up until the final.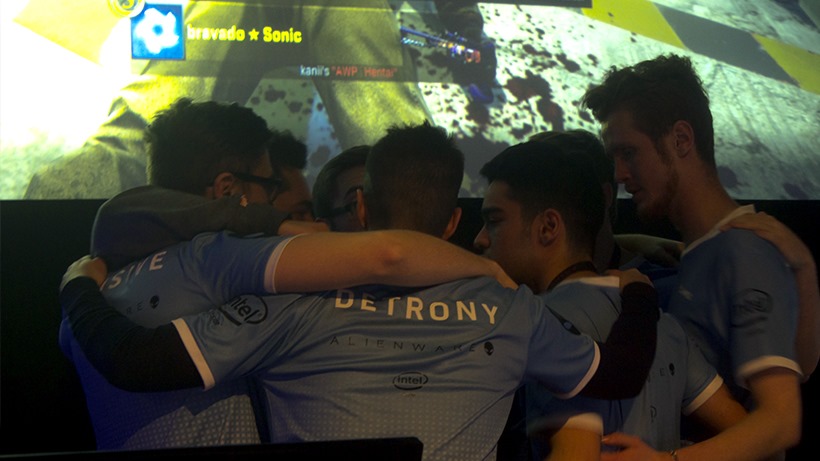 Image by ItsMadMatt.
Energy were on form, and taking nothing away from their victory, a readied and healthy Sonic might have made for a different setting in the Grand Final. Prior to the Grand Final Energy Esports had not taken a single map off Bravado Gaming on LAN, so it would take a record-breaking victory to seal three maps off what still remains one of the strongest teams in South Africa. Both Bravado and Energy got their favourite maps (Cache and Train respectively), but this time Energy came ready for Cache where the took down Bravado after losing 16-1 on the same map at the VS Gaming Masters. Bravado took Nuke, which was the second map, and one which is still making its way into the stable roster of maps in South Africa. After they tied up the scores, Energy brought it home on Cobblestone and their strongest map (Train) to finish out the series 3-1 and claim the first spot at ESWC for South Africa.
Energy's victory came on the back of an overall performance from the team with notable performances from Domster and BlackpoisoN. Domster has now cemented himself as one of the best players in the country, in my opinion at least, after dominating in every single game for Energy Esports. This win also offered up the first LAN victory for Trevor "kanibalistic" Morely in his 9 year competitive run, one he soon won't forget.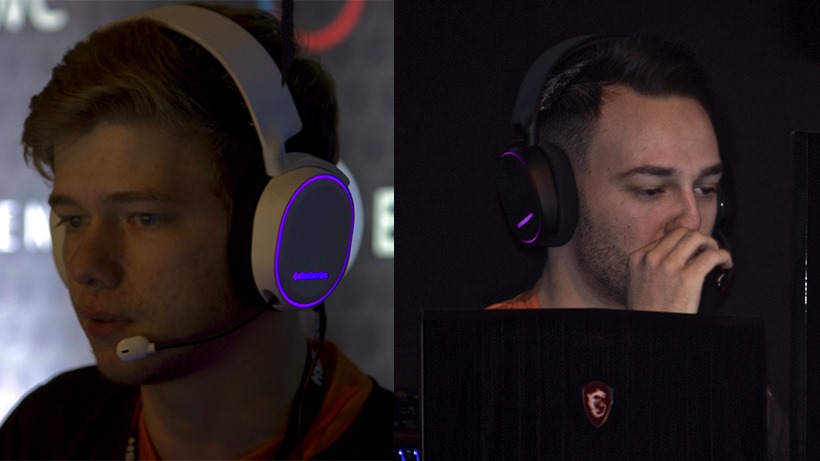 Domster (left) and BlackpoisoN (right) – image by ItsMadMatt.
Bravado Gaming will now travel to Cape Town this coming weekend for the second leg of the ESWC Qualifiers which are taking place at the Electronics and Gaming Expo. The upcoming weekend's competition is going to be some of the hottest in our competitive history as all other top teams will be making the trip to have one last shot at qualifying. These include Goliath Gaming, White Rabbit Gaming, Big 5, Aperture Gaming, Veneration Esports, Flipsid3 Tactics and more.
Like esports?
Check out esports central
Last Updated: July 24, 2017