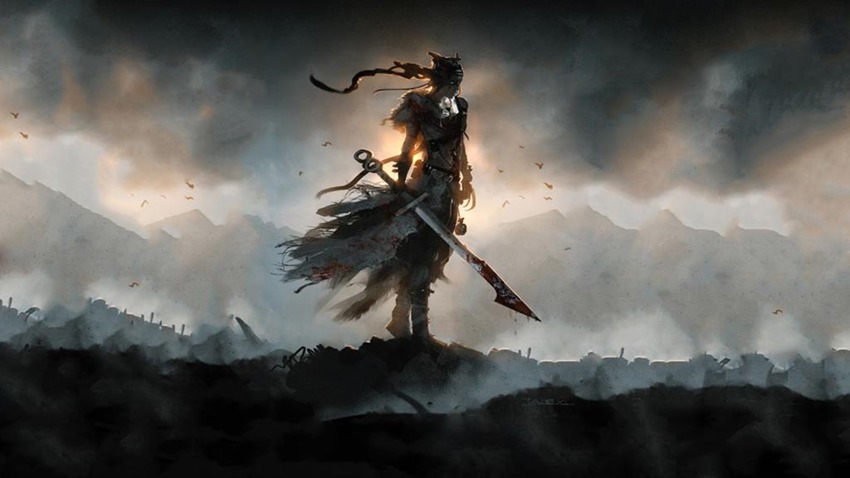 Developer Ninja Theory's Hellblade: Senua's Sacrifice is one hell of a game. On the surface, it looks like a stock standard action hack and/or slasher, one that follows in the footsteps of genre games such as Golden Axe, God of War and Heavenly Sword. It's so so much more than that however, as Ninja Theory's stab at creating a mid-budget title with visuals that far surpass its price tag had a neat twist to its formula.
Essentially a Norse myth that blended its legends with mental health, Hellblade: Senua's Sacrifice was stunning in its execution when it launched on PlayStation 4 and PC last year. This year however, Ninja Theory brings their latest heroine to the Xbox One family, with a suite of new enhancements planned for the Xbox One X version of the game.
There'll be a trio of these enhancements to choose from, which includes a higher framerate mode which runs at a buttery smooth 60 frames per second, a 4K resolution bump and another mode which bumps up FX and overall visual quality. Hellblade will drop on Xbox One on April 11, which is terrific news for the seven guys in Japan who own Microsoft's big black box.
Hellblade didn't do badly when it launched last year, raking in half a million sold units by November. Hopefully the Xbox One numbers can push those sales up even further, because this independently developed gem definitely deserves some more love for its tight gameplay and a razor-sharp focus on tackling serious mental health issues in its own unique way.
Last Updated: March 26, 2018