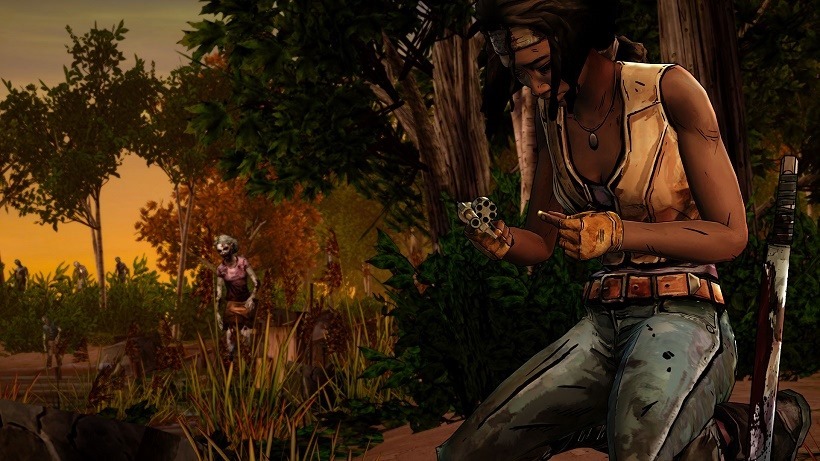 Back in December, Telltale Games gave fans of The Walking Dead an early Christmas present. It wasn't an announcement of season 3, but it was something just as good – a teaser of a three-episode game involving one of the series' most iconic characters, Michonne. All we knew at the time was that this miniseries would be out sometime in February. Now we know when exactly it'll debut.
Telltale have announced that The Walking Dead: Michonne Episode 1, 'In Too Deep' will launch on February 23rd, on just about every gaming platform. This release will be followed by mobile versions, on iOS, Android, and Amazon devices two days later on February 25th. The next episode, 'Give No Shelter' will be out in March, and the concluding piece of the trilogy, 'What We Deserve', will be out a month later.
So where does this story of Michonne's fit in? According to Telltale, between issues #126 and #139 of the comic book, when she left Rick and the others. This miniseries will show where exactly she went, and what brought her back. Here's the premise for the first part of the tale:
In this premiere episode, 'In Too Deep,' Michonne joins Pete and his crew on the sailing ship The Companion as they cruise the coast for survivors and supplies. When a desperate signal for help draws them to a scene of horrific massacre, Michonne and the crew are lead further to the floating survivors' colony of Monroe, which may just be harbouring the person responsible for the carnage.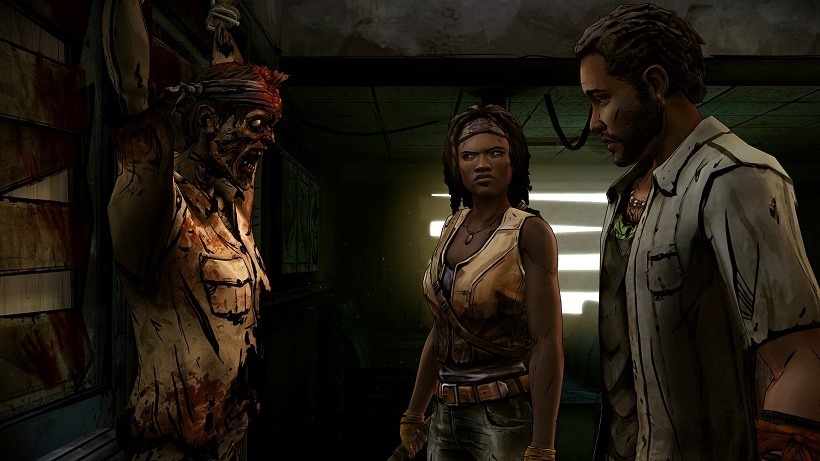 I am damn excited! I love pretty much everything Telltale have released thus far, but The Walking Dead is possibly my all time favourite. No other franchise in their stable has left me as emotionally drained as the first two seasons of this zombie apocalypse!
What about you? Are you excited for more of The Walking Dead? Will you be playing the first episode on release, or will you wait for all three to be out before diving in?
Last Updated: February 11, 2016