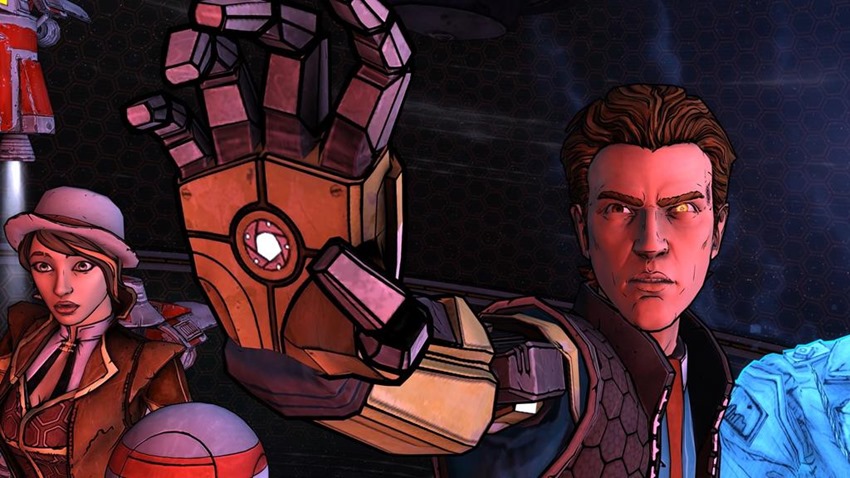 Out of all the video games that dominated the 2010s, Borderlands will always occupy a special place in that weird pulsating organ that calls my chest cavity home. It's silly, it's fun, and it has more guns than the basement of anti-vaccination conspiracy theorist. If there's one takeaway to be had from the planet of Pandora and a universe filled to the brim with bandits who rant on about meat bicycles, it's that nobody's a hero in Borderlands.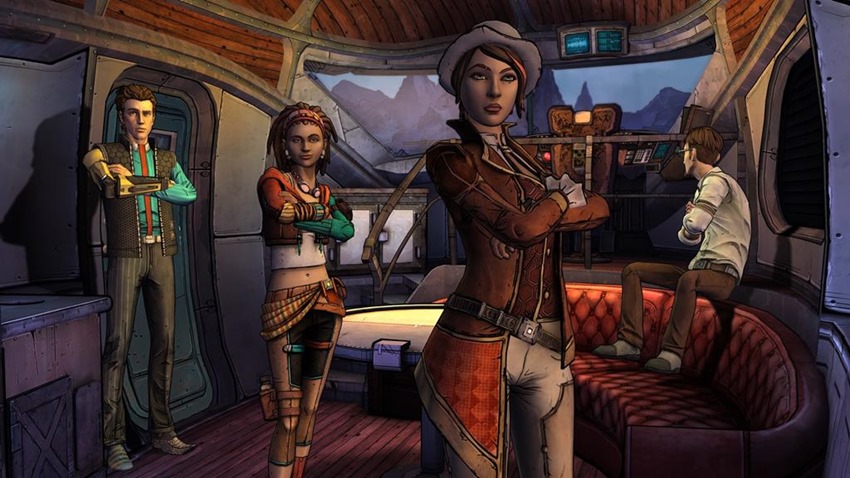 Sure there are layers of people working together to ensure that they survive against other hostile forces, but pretty much every Vault Hunter, Hyperion employee, and local arms dealer is in it for themselves. Capitalistic adventures taken to a logical extreme, with every gun-toting fortune hunter ekeing out an existence one cryo-powered bullet at a time in a galaxy filled with sirens and CEOs who are as handsome as they are homicidal.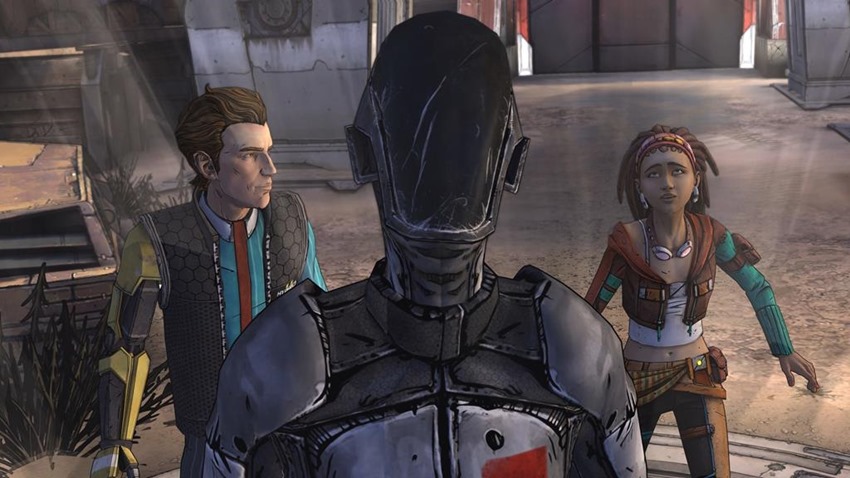 I know I'm incredibly late to the party, but hot damn does Tales from the Borderlands capture that feeling well. There's no denying that its cast of disgruntled employees, con artists, and other memorable characters from the Borderlands series prior to the third game were all self-serving bastards, but there's still a few redemptive qualities to the crew present in one of the best games that Telltale produced on an episodic basis during its heyday.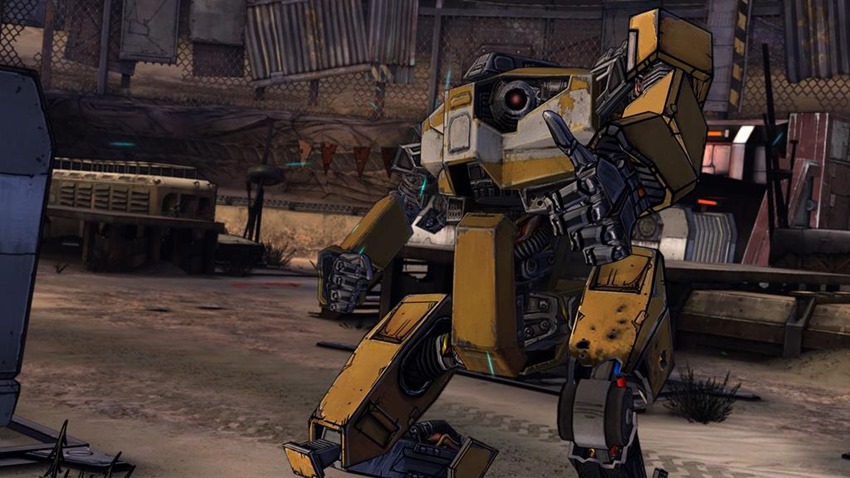 And Loader-Bot, the best piece of Hyperion hardware ever constructed. Sirens bless you Loader-Bot, you beautiful hunk of self-aware AI and murder-happy rocket launchers.
I'm massively late to the party, but at long last I've filled in a healthy chunk of exposition that has been waiting to be explored between the events of Borderlands 2 and Borderlands 3. Five episodes of Telltale's writing at its absolute best and funniest, detailing the adventures of Hyperion salaryman Rhys and Pandoran con-artist Fiona as they attempt to open a vault on Pandora, running into a number of familiar faces along the way.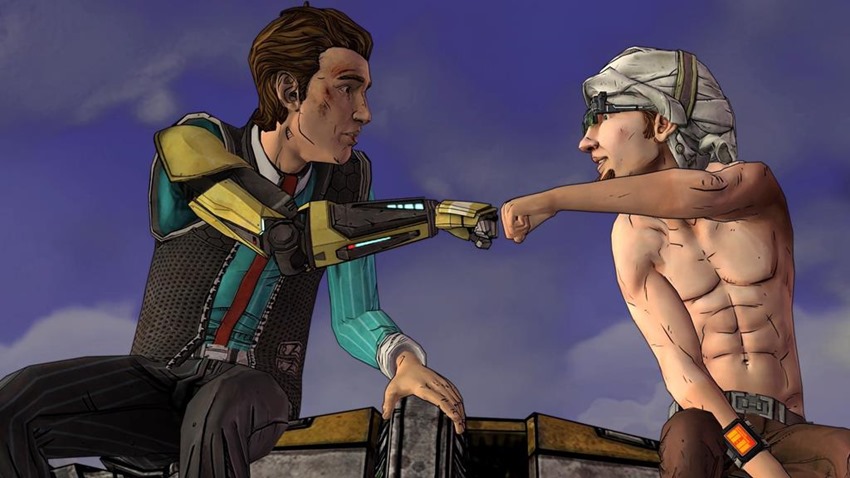 The game is of course looking better than ever on new-gen consoles. On Xbox Series X it looks brilliant, runs without dropping a frame, and boasts that signature cel-shaded style of graphics that defined the Borderlands loot 'n shoot experience. Mechanically it follows the cinematic narrative adventure formula laid out by Telltale games across numerous other licensed tie-ins, but it's all elevated by a level of writing that hits the nail on every head possible.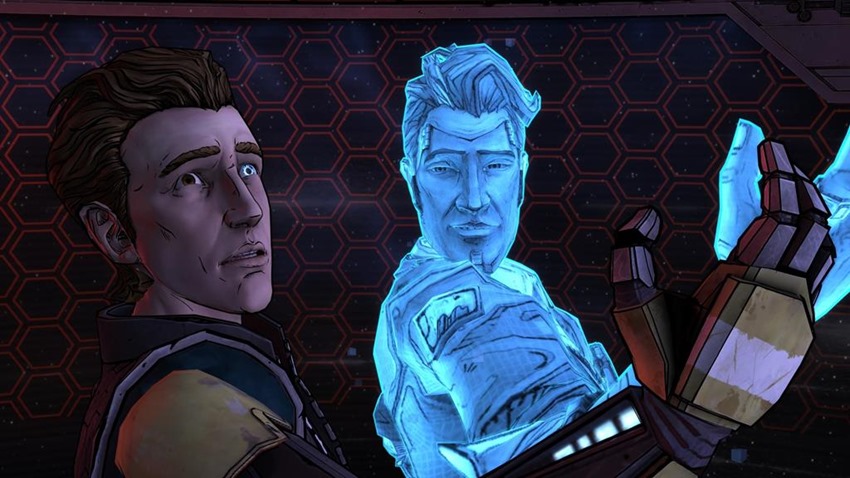 Taking aim with plot beats that are hilarious, touching, and emotional wasn't just ambitious at the time, it was unheard of. Cycle in the massive cast of characters, hard choices, and some brillaint set-pieces and Tales from the Borderlands isn't just a great game but a benchmark for the upcoming film to be measured against.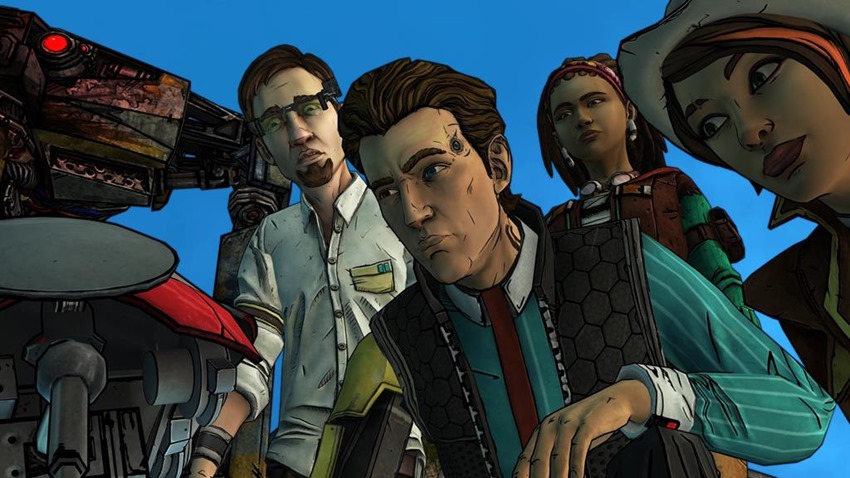 Like most Telltale Games projects, Tales from the Borderlands went down with the ship when the studio closed its doors in 2018 and was removed from sale in 2019. Now that it's back though, and with Borderlands 3 mostly in the rear-view mirror, now's as good a time as any to relive the adventure of Rhys and Fiona. Hours of character-building, emotional storytelling, and level of passion that oozes out of every pixel, all thanks to a development team that fought tooth and nail to finish the game while the looming threat of cancellation hung over their heads.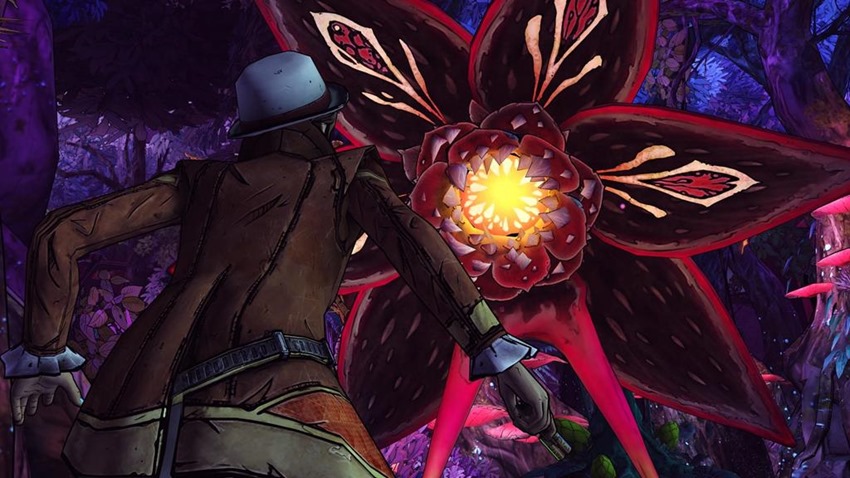 Tales from the Borderlands deserved better, and now that it's back on PC, PlayStation, and Xbox, the time to revisit one of the best stories in all of video games is primed and ready for action.
Last Updated: March 10, 2021