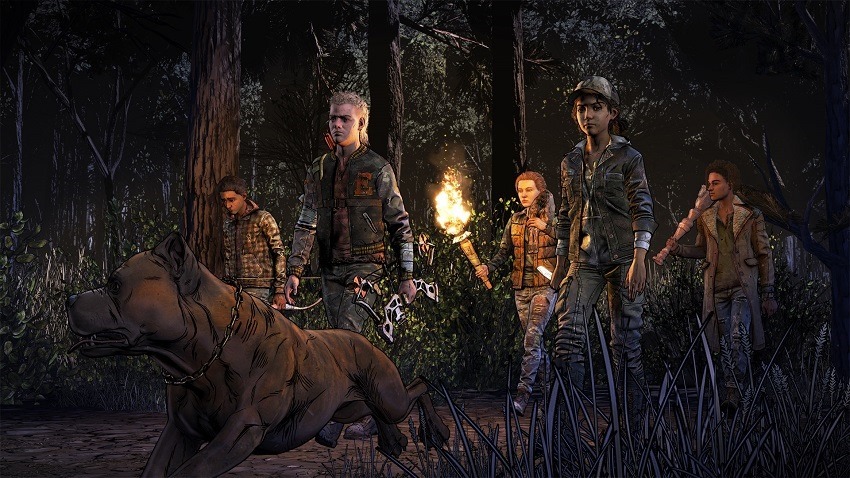 Telltale Games underwent a shock pre-closure at the end of September, where most its staff where told they no longer have jobs and that all projects had been cancelled. The news sent a shockwave through the industry, not only because of the prestige of Telltale itself but the manner in which it left its workers out to dry without severance packages and limited medical care. In the weeks since not much has happened at Telltale specifically, with the reported 25 people strong skeleton crew still working on wrapping up loose ends. That work seems to have prematurely closed up too, as Telltale is now officially in liquidation.
The news followed a flurry of delisting from stores such as Steam, where many Telltale products have been pulled and are no longer up for purchase. The news that Telltale is in liquidation suggests that more will follow, as lawyers wrap up the company's assets and clean up any licensing agreements. As such you won't be able to purchase either Jurassic Park,  Back to the Future or Tales of Monkey Island on Steam anymore, and is expected that the rest will eventually reach the same fate.
Why Telltale is entering this stage of its closure earlier than expected is unclear, as previous reports suggested that the studio would only close for good at the beginning of 2019 after wrapping up Minecraft: Story Mode for Netflix. It seems perhaps that either work was completed early or that deal has fallen through, with no word from company CEO Pete Hawley.
Following outcry over the future of the final season of The Walking Dead, Telltale reached an agreement with Robert Kirkman's own Skybound Studio, which promises to hire back as many ex-Telltale employees familiar with the project as possible while they pursue finishing the last two episodes.
Last Updated: November 16, 2018