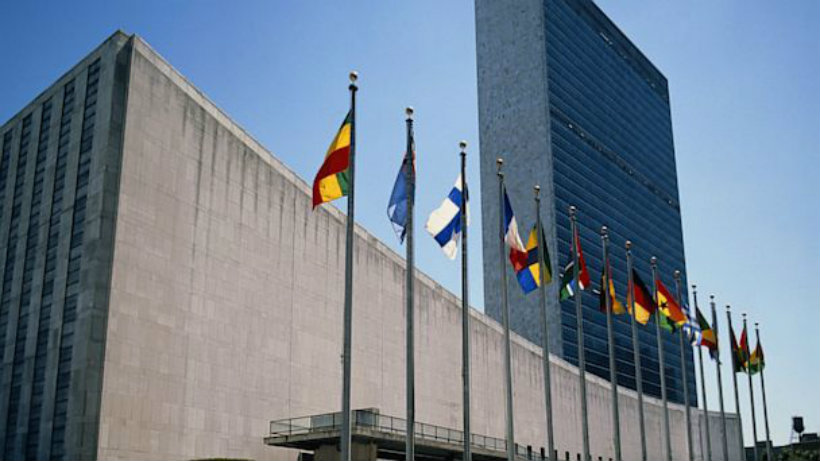 The UN recently released a 61-page report titled "Cyber Violence Against Women and Girls" and the ESA is rather displeased with it, but not because of what you might think. No, they are adamant in their stance towards empowering women and minorities, but some of the phrasing in the UN report seems to undermine their whole document, and I'm inclined to agree with the ESA.
The report looks at depictions of violence against women across mainstream media of all kinds, but there's a specific citation that led to the ESA making a public statement. The report claims:
Recent research on how violent video games are turning children, mostly boys, into 'killing zombies' are also a part of mainstreaming violence. And while the presentation and analysis of this research is beyond the scope of this paper, the links to the core roots of the problem are very much in evidence and cannot be overlooked.
The citation for 'killing zombies' links back to quotes from Lyndon LaRouche and Helga Zepp-LaRouche from 2000 when they were decrying video game culture and the Pokémon cult, claiming that it promoted Satanism. The citation comes from works that have been debunked by medical professionals and generally regarded as inflammatory and inaccurate. ESA president and CEO Michael Gallagher went so far as to say:
This is an uninformed, misguided, and unfortunate report. If the overall issue was not so serious, it would be laughable that the UN is citing this work. It is willful ignorance to utilize such incredibly outlandish and outdated data. ESA strongly supports empowering women and minorities and creating an inclusive digital environment that welcomes all perspectives. However, the UN does this important issue a great disservice and undercuts its credibility by spreading ridiculous stereotypes and false opinions.
I think the last bit is the most important. If this were just a small report on an inconsequential topic, it wouldn't matter if their sources were a bit less than stellar. However, for an international body taking a leadership role in this regard to publish something with such atrocious source material begs the next question – if this is how little research went into finding and checking this source, how many of the other sources are also flawed and inaccurate? Cyber violence is a serious issue for people of all races and sexual identities; it's something that needs to be tackled by informed and well-meaning individuals. However, after this report from the UN, I'm no longer sure that they are either.
Last Updated: October 7, 2015