ESEA has existed as a platform for competitive gaming since its birth in 2003. They've hosted tournaments and leagues for Half-Life, Counter-Strike, Warcraft III, and even Team Fortress 2. The great thing about ESEA is that they offer an almost unbeatable anti-cheat system which is largely due to the software you install on to your computer. The program has long been a third-party installation when buying your premium account, but a few months ago the ESEA client became available on Steam, and that's when all hell broke loose. It's also important to note that ESEA has since been made available in South Africa, and while numbers have been an issue, it is growing slowly.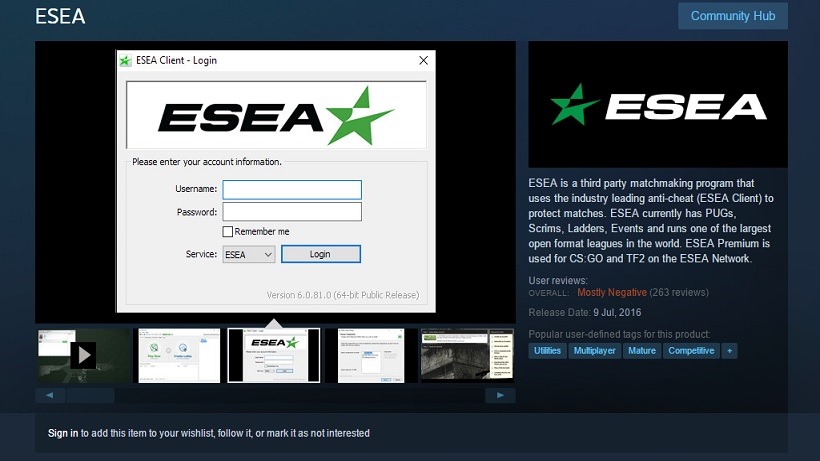 A few days ago a user reported that his negative review had been removed from Steam by the developer. This is when it all went south as an in flux of negative reviews now bombarded the review section on Steam. At the moment there are 263 (mostly negative) reviews for ESEA, and they all read to the same fashion – the Terms and Agreements. The part which most people got upset about was the following:
"BY INSTALLING THE ESEA CLIENT YOU ACKNOWLEDGE AND AGREE THAT THE MONITORING, INSPECTING, COLLECTING AND REPORTING OF INFORMATION REGARDING YOUR COMPUTER AND ITS USE IS NECESSARY TO PROVIDING A CHEAT-FREE ENVIRONMENT FOR ALL ESEA CLIENT USERS. YOUR USE OF THE ESEA CLIENT INDICATES YOUR UNDERSTANDING AND ACCEPTANCE OF THE POTENTIAL INVASIVENESS OF THE ESEA CLIENT AND ITS MONITORING, INSPECTION, AND REPORTING FUNCTIONALITY."
The reviewer continues,
"Seems okay right? But then you read their privacy policy.

"Types of Information Collected. ESEA collects information you provide to us. This may include your name, address, ZIP code, telephone number, email address, user IDs and passwords, age and date of birth, gender, billing and transaction information, product and service preferences and contact preferences. In certain instances, you may also submit similar information about other people (such as when shipping products purchased on ESEA Sites)."
Lots of people, myself included, do not often read the Terms of Service/Agreement when signing up or installing an application. For all you know you could be selling your organs to the company. The fact of the matter, which I learnt after also being concerned, is that a lot of companies do this, and this is ESEAs way of ensuring you are not using any cheating software which is inevitably the price you pay for using their service. I was perhaps also a bit quick to judge the ESEA when I first read through the review, but what was originally a warning turned into a "circle jerk" hive mind of negative reviews on a product and company which has existed for nearly 15 years.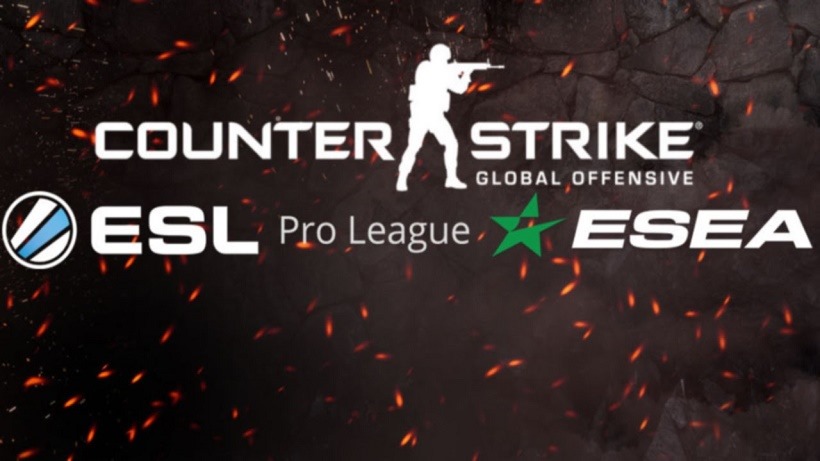 The ESEA ESL Pro League is one of the largest CS:GO tournaments which runs annually
There is something worth noting, though. In the past ESEA were caught for using people's computers to mine bitcoins through their application. They were subsequently sued, and that's apparently behind them. It is however clear that there is still some unrest throughout the skeptical community. What became clear, as well, was that the user review served as a warning, and perhaps was the incorrect place to do it (which is why it was flagged?) and that's what upset the community, this "censoring" by the ESEA dev team. That's when the hive mind kicked in and bombarded ESEA with negative reviews.
This was more of an outraged community attempt to make a point, but perhaps it was taken too far? The old saying "a negative minority, is a vocal majority" stands true when looking at this situation objectively, and while I was skeptical about the data collection, upon further investigation I realized that this is necessary to ensure cheaters remain removed from the ESEA platform.
Like esports?
Check out esports central
Last Updated: July 20, 2016