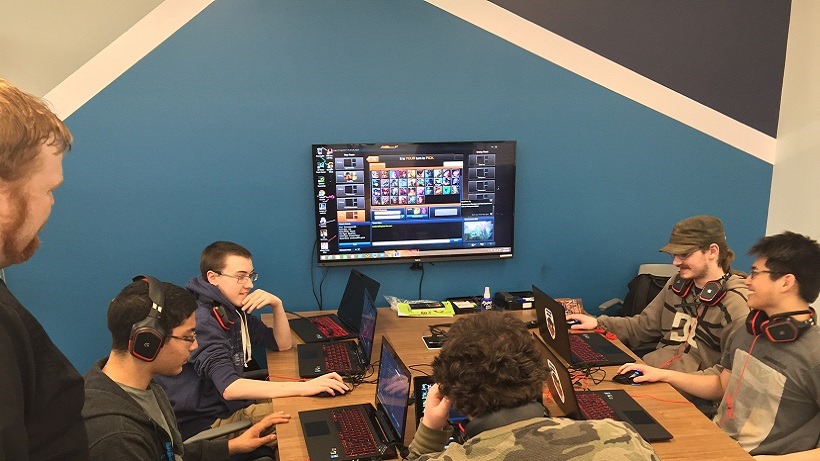 One of my fondest memories in high school was playing Counter-Strike 1.6 during computer class, and yes, with the teacher's permission for the most part. Fortunately for us we had a rather understanding teacher, but in Norway eSports or competitive gaming has now become a crucial part of a Bergen High School where from August 2016 students can take part in extra-curriculum activities related to it.
Ars Technica reports that Garnes Vidaregaande Skole will become the first regular high school to introduce eSports as an alternative to conventional sports. An elective class of about 30 students will take part in a three year program which will see the students practicing five hours a day in their respective discipline. eSports in high school is not a new venture for Norway. Folk High Schools, a boarding school that offers one year of non-examined education, introduced eSports training already, which makes Garnes the first regular high school to accept it into their curriculum.
It's not all about the games
You may be thinking five ours of gaming during school time is rather unproductive in the grand scheme of things, but Garnes have outlined their program and it involves a whole lot more. According to Petter Grahl Johnstad, head of Science department, the 30 elected students will take part in 90 minutes of physical training which will help them improve their reflexes, endurance and strength. The class will be split with 15 students playing and the other 15 taking part in physical training. The students will be graded on various aspects as well which include: game knowledge and skills, communication, tactical ability and co-operation. This won't be a five hour free-for-all in the gaming lab.
Equipment will also play a crucial role in their training. The state of the art computer lab will feature machines equipped with the latest technology, such as an Nvidia GTX GeForce 980Ti graphics cards. Students will be allowed to bring their own peripherals with, to cater to their own personal preferences.
Which games will be played?
Garnes has not specified which titles will be taught in their new class, but according to their statement two games will be offered in the first year with all major titles under consideration. This includes Counter-Strike, Dota 2, League of Legends and Starcraft II. Scandinavian countries have long dominated the competitive world in Counter-Strike and Dota 2, so it will be no surprise if these two games initially enter the curriculum.
Perhaps this is something to take to heart as development from a school level could aid our current skill gap in competitive gaming in South Africa. Unfortunately for us online gaming is still taboo in South Africa, but we can agree that people are starting to pay attention.
It only takes one school to usher in a new era of competitive gaming, and it's about time.
Like esports?
Check out esports central
Last Updated: January 13, 2016