For quite some time, we've debated whether eSports are in fact sport. Some say it should be considered a sport, while some argue it's an entirely different genre of recreation. While the thought of earning money playing video games still perplexes a large number of people, many have changed their tune once noticing its rapid growth over the past several years. With this noted growth, the finger now pointed at a more political ensemble of old timers as the question arose once again: "Is eSports in fact a sport?"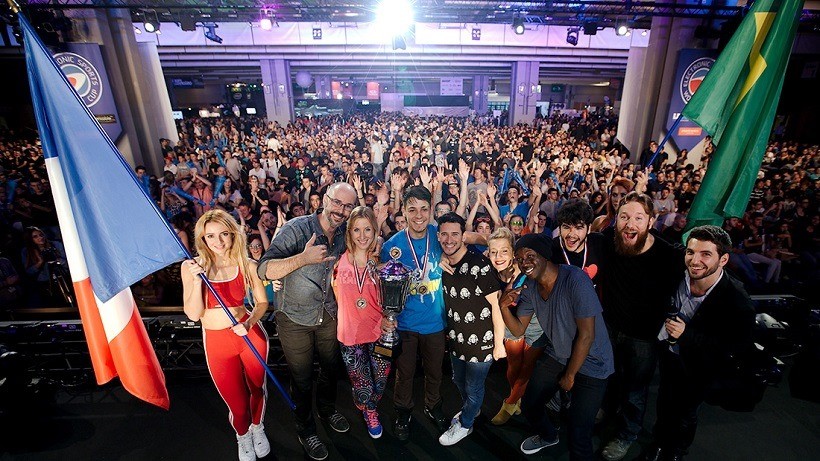 The French say no
eSports Observer reported yesterday that the Ministry of Sport in France voted against eSports being noticed as a real sport after Axelle Lemaire, Secretary of State, sang it's praises amidst the dissociation of eSports and Gambling in French Law. While this dissociation will in fact happen, the Sports Ministry will not associate eSports with sports. They did commend the growth of eSports, but their simple response was "no."
Their main issue was the apparent lack of physical activity in playing video games, and they felt they could not condone the promotion thereof to the youth. Accepting eSports would mean the Ministry would accept the responsibility of creating awareness across all boards, similar to how sporting programs play a large role in schools, universities and at a club level. They even went as far as suggesting they use an alternative name, other than "eSports."
The biggest push behind eSports being considered a sport would be for the benefit of players by being accepted and recognised by certain laws within France, and subsequent countries who recognize that law. This would offer players protection from unlawful affiliations and contracts with sponsors. The Ministry has agreed to assist with contracts, but will not change its mind on the decision. They suggested that the name change could see eSports diciplines being recognized by other Ministries such as the Ministry of Culture, or the Ministry of Numeric Economy.
Can the two co-exist?
Believe it or not, South Africa recognizes certain eSports titles as Tier One sports. But are the French completely incorrect in their decision?
In my opinion the whole "eSports is a sport" argument has lost its value over the years as it became a way to try and explain it to well, older people. There are distinct similarities between the two, but I've always maintained that comparing the two is like comparing apples and apple juice. While they're almost the same thing, children do enjoy one more than the other, and that's the real fear here for people such as the French Ministry of Sport.
There are of course ways around this, which should probably have been discussed in this environment. For example, if eSports were introduced into schools it could be constructed in a way as to ensure children remain physically active. In this sense I do understand their hesitance.
The co-existence of the two could mean legal and financial benefits for players, as well as security. But you can't paint the two with the same brush. Some of the contractual agreements could hinder the competitive nature of eSports. Af we had to compare it to conventional sports, eSports thrives more on a "club level" as opposed to a national level. There are national competitions such as the French-run ESWC, and the IeSF, but throughout the year we're treated to an array of privately-organized tournaments such as Dreamhack, ESL, et al. which could see less and less involvement as players are locked in national contracts. This may seem like an irrational fear, but it's worth some consideration.
Final thoughts
Every cloud has its silver lining, and what I'm taking from this is that eSports have begun to rustle a few feathers throughout the globe. Many countries do consider eSports as a sport, but the reluctance of certain nations should not alarm you. In the end the two can co-exist, but that does require further understanding of both before we can simply say in any conversation that "oh eSports is like a sport."
People are starting to take notice, and this is a good thing, but it will be a while before we can collectively associate the two with little explanation of either.
Like esports?
Check out esports central
Last Updated: December 3, 2015