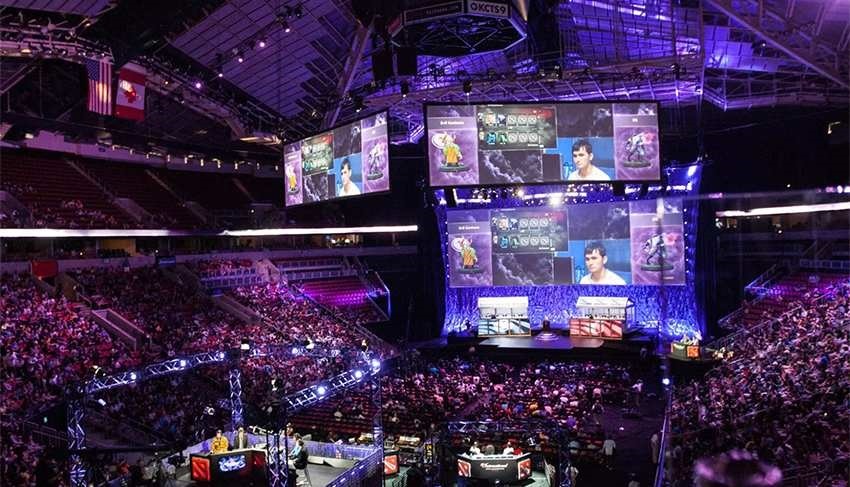 There's still a fair bit of debate over whether esports should be classed as regular sports. Competitive videogames have certainly gained legitimacy over the last few years, with events that rival the pomp, ceremony and spectacle of traditional sporting ones. While that legitimacy can't be questioned, esports' standing still is.
Is esports sport? Not according to the British esports Association.
"Esports is not a sport, but a credible activity in its own right," the British Esports Association says, trying to put paid to the argument.
Many, notably those involved in esport, want it to be classified in much the same way as traditional sport. It would, for starters, open competitive videogames up to some of the funding that sports like Football, rugby and cricket enjoy in the UK. There, as it is here in South Africa, it is put in the same class as mind sports like Chess, Bridge and even Poker (which is subject to the same sorts of debate).
British esports association founder and CEO Chester King has weighed in.
"I can see why there is a bit of confusion as millions of people play and watch esports; there are many professional teams, managers, coaches and tournaments. There is no international standard classification either as in some countries such as Poland, esports, chess and bridge are classified as sports.

The 'sport' in esports may be misleading, but like traditional sports, competitive video gaming involves training, long-term dedication, determination, exceptional skills and reaction times, teamwork and coordination, and fun for all the spectators, casters, commentators and fans involved."
Instead of debating, King argues that it's time to stop trying to compare esport to sport, and look at it on its own merits.
"It's time to get away from the 'esports isn't a sport' debate and start realising esports' true benefits and potential.

Whether or not esports is or is not a sport does not change the fact that the esports industry has enormous creative potential. We must educate audiences to realise its benefits, such as gaining cyber skills and the many career paths it offers, like becoming a professional player, commentator, journalist, manager, or coach."
Like esports?
Check out esports central
Last Updated: March 30, 2017