2017 Has been South Africa's biggest year for local esports. In March Mettlestate launched as the brainchild of Barry "Anthrax" Louzada, bursting onto the scene with their CS:GO showmatch between Energy Esports and Bravado Gaming. Next came VS Gaming in May, a standalone-subsidiary of Telkom which did away with Digital Gaming League brand. Finally, later in the year, Orena announced their new partnership with Nu Metro who took over the company moved their base of operations to Johannesburg. Finally, we saw a more substantial influence on esports being put forward by Kwese Gamer who announced the ESL Africa Championship and other gaming ventures. These companies added to the success of esports in 2017, but with regards to titles – who won and who lost?
 The Winners
Naturally, the biggest winner of 2017 has to go to Counter-Strike: Global Offensive. As South Africa's favourite esport, Counter-Strike saw several large competitions this year including the R1 million Samsung Galaxy CS:GO Championship, the two-part online ESL Africa qualifiers which culminated in the championship at rAge, and of course the VS Gaming Masters which saw over R1 million being paid out to players in the Masters program. In between we had a number of smaller competitions being put forward by Mega8 and Orena with their ESWC Qualifiers and online ladder platform. Unfortunately Orena and Mega8 had a relatively quiet year, but CS:GO remained the core focus of many companies in South Africa.
Image via Kwese Gamer
Dota 2, despite a record-breaking tournament at the International, had a relatively sombre year in local esports. With one major competition, the VS Gaming Masters, Dota 2 players found themselves in a tough position as the title fell considerably in the local scene. Lack of tournaments and the current shift towards more casual gamers has been a major issue for Dota 2 in South Africa, including the competitive teams losing almost everything to White Rabbit Gaming. The large disparity between the top team and those below them created a rather stagnating competitive environment and Dota 2 in South Africa felt the brunt of it having a rather quiet year in terms of competitions. Dota 2 is the unfortunate victim in the current trend in South Africa which seems to favour competitive games which have the ability to draw in new audiences. We've seen this we CS:GO and, our next winner, FIFA.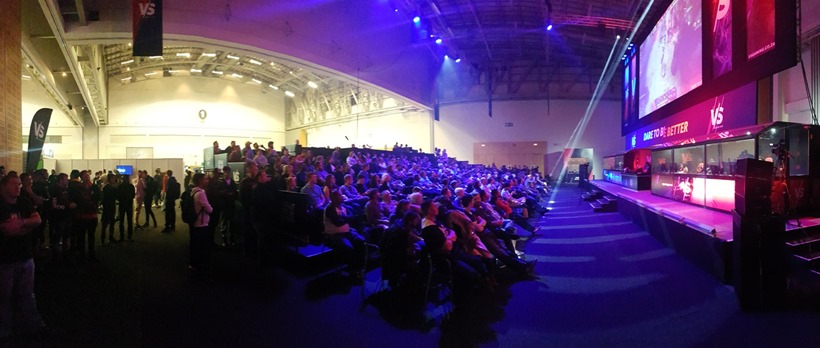 VS Gaming Dota 2 Masters at EGE
FIFA had a great year in South Africa, and this was largely due to one competition – the VS Gaming Football Festival. The competitive drummed up a lot of hype and also gave us our highest earning esports star to date. The first place prize was a whopping R500,000 which was won by Zuhair "zaZe" Ebrahim, and gave a lot of celebrities and players a taste of the esports life. The event, despite a noticeable community backlash, was a success in showing gamers that there is some serious money to be made in competitive gaming. I'm labelling FIFA as a winner simply because of its ability to shed light on the competitive gaming world to a demographic of gamers who compete casually amongst their friends at home on the couch. It's a game surrounding one of the most popular sports and past times around the world, and is honestly the correct direction to take in South Africa is we're hoping to grow competitive gaming and bring in new audiences.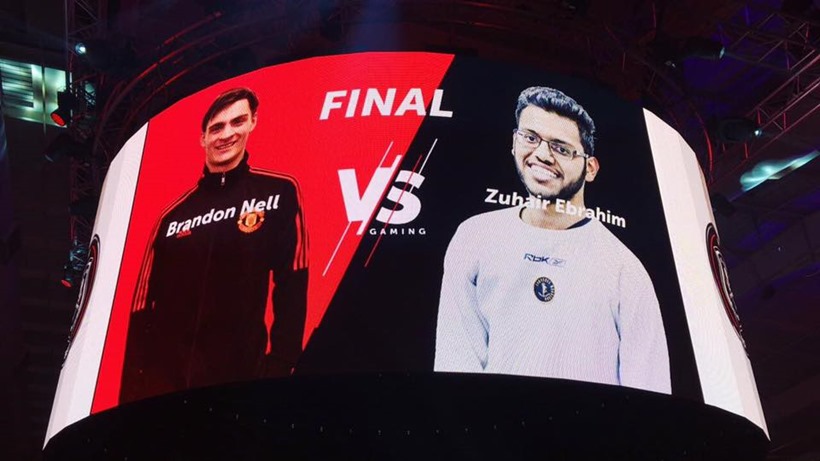 Hearthstone was a tough choice for winners, but thanks to Kwese Gamer and VS Gaming, the Hearthstone dream has been kept alive. The ESL Africa Championship and their Fireside Gatherings have been a great addition to the local Hearthstone scene. The game has grown considerably, but for a game where latency isn't an issue, I've left it to the bottom of the winners because I'm still baffled how South Africa hasn't produced at least one top player who may be able to one day compete globally. Needless to say, Hearthstone still remains a more casual game, but with the ESL Africa Championship, the future is looking a bit brighter.
 The Losers
Now, it's time for the losers. There are, unfortunately, those esports titles which struggled in South Africa and I fear will continue to struggle due to the nature of the game, the support from local organisations, and their small player bases.
First on the list of losers is League of Legends. LoL has always struggled in South Africa due to the support other regions receive from Riot Games. This leads to lack of servers locally and the overall small growth of competitive teams due to lack of competitions. Like Dota 2, it's a tough game to follow and spectate and since Dota 2 has received way more support from local organisations, LoL has fallen into a pit of despair with only a number of teams still supporting the esport.
Overwatch is the second loser for the year with the shooter, despite being a whole lot of fun, failing in South Africa in the competitive scene. A number of organisations jumped at the opportunity to bring Overwatch under their banner but with one team dominating the rest the competition became rather stagnant. VS Gaming was one of the only organizers who really kept Overwatch alive, with Orena's ladder not offering enough incentive for teams to really compete despite hosting two competitions late last year.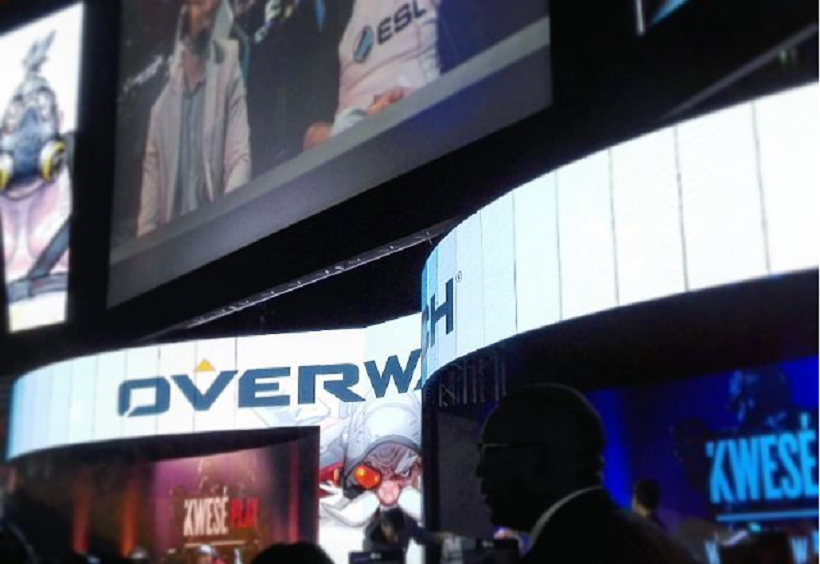 Battlefield has one of the largest and most active community groups on Facebook for a single title. Their tight-knit community strives to keep the game alive, but in the end it seems all for nothing. Due to lack of support from EA, and the late arrival of servers for Battlefield 1, Battlefield 4 remained the competitive title with only VS Gaming hosting a competition through their league and championship. With CS:GO being the go-to FPS title, Battlefield has fallen off the radar both locally and internationally leaving the professional competitive scene in the doldrums.
Call of Duty. Call of Duty is all but dead on PC, but 2017 was a rather slow year for the console counter-part. Last year the ACGL hosted the Call of Duty Championships, a COD World League endorsed event which would have put it straight to the winners list if something similar had taken place this year. Unfortunately, that was not the case as Call of Duty had only one big showing at the Electronics and Gaming Expo through the ACGL. At rAge the COD teams were playing in the Digital Gaming Championships downstairs, but the console game remains one of the smaller competitive titles in South Africa despite being extremely popular. ACGL did have online legs of their competitions, but it wasn't enough to put them on the winners list.
Despite some titles far superseding others, 2017 remains one of the biggest years for competitive gaming in South Africa. It has already set the pace for 2018 which is promising to be an even bigger year than before.
Like esports?
Check out esports central
Last Updated: October 12, 2017