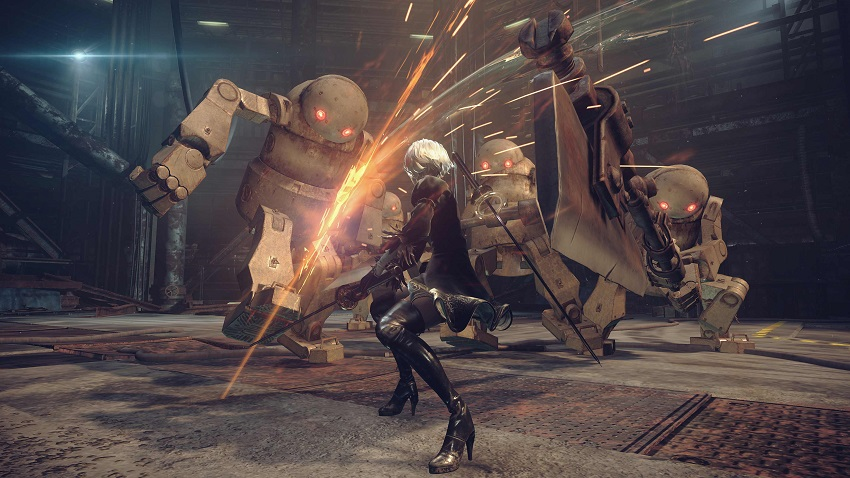 NieR: Automata is one of this year's finest games, but it's not without issue on PC. Shortly after the troubled launch, a fan and modder by the name of Kaldaien released a mod that seemed to bring the game up to the sorts of quality standards you'd expect of a PC port. The "FAR" mod corrected aspect ratio issues, framerate performance and more, and has been widely considered a necessity for play. If you've purchased the game legitimately, that is.
Kaldaien has come under fire from some NieR players, after discovering that his mod has its own form of piracy checks in order to work. The mod looks for a license in the game files before it can be activated, bring up a settings screen that unchecks the "I am not a pirate" option if not found. In this state, users can attempt to click through the menu and start with game with the mod enabled, but in futility. Simply put, if you're pirated NieR, you can't use the mod that makes it work properly on PC.
NieR's Denuvo protection was recently cracked, which explains why this is suddenly a big issue for a game released in March. On Reddit, some players have called Kaldaien out, hurling insults his way for blocking their access to the mod. Others defend him, stating that Kaldaien buys games in order to fix them for the wider audience. The debate rages on, but Kaldaien isn't too interested in backing down from his stance.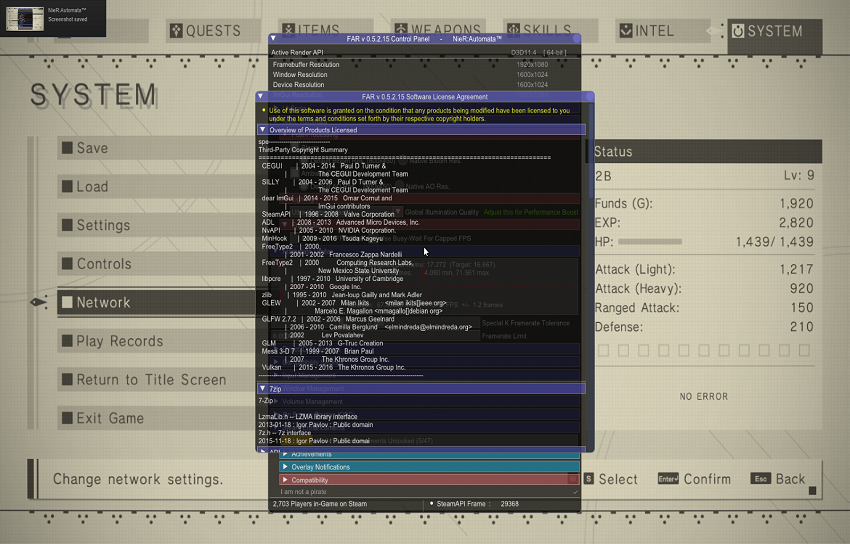 Which, as it turns out, isn't much of a stance at all. Replying to a thread on NeoGAF, Kaldaien made it clear that he hasn't put in this feature in a bid to curb piracy. Instead, he just doesn't want a tool he's created to be used to inject DLC that they didn't purchase into the game. That's the sort of thing that could get Kaldaien into major legal trouble, and he wants no part of it.
"I don't condone the practice, I don't generally think highly of people who do it, but this is not done to punish them. It is to protect me against asset injection of copyrighted material."
Some players have already figured out some workarounds to the mod, using Kaldaien's  source code to develop their own versions to use of pirated copies of the game. Kaldaien doesn't take issue with this either, but is glad that his name won't be attached to the mod at that point. He did, however, have some choice words for the many players continuously shouting at him, telling users to "uninstall the mod and accept that you're not entitled to everything in this world."
Not needing to focus on pirated versions of the game also means Kaldaien gets to sidestep debugging any issues that might not be present in the legitimate version. No matter which way you cut it, Kaldaien has no obligation to help anyone. His mod was created for NieR, and it seems only fair that he gets to decide how it's used.
Last Updated: May 11, 2017