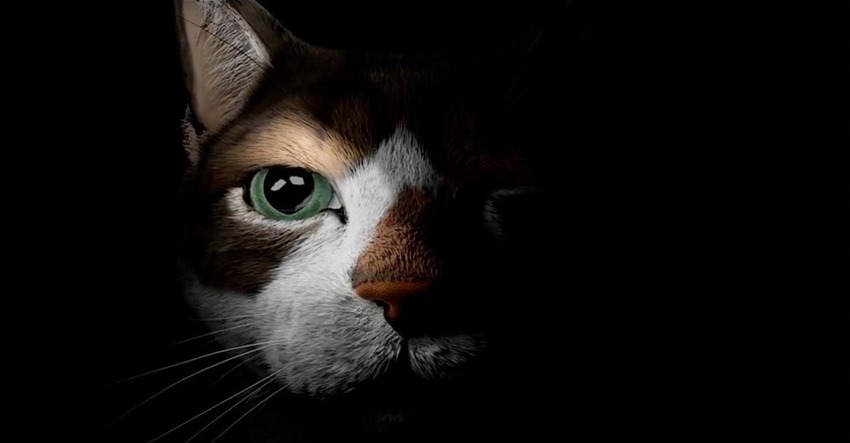 Cats are the best. Their fur is soft, they make the cutest sounds, and they also teach you a valuable lesson about life, pain, and betrayal whenever you attempt to stroke their soft bellies. Cats haven't been in too many video games though, as it is kind of challenging to create an experience around nature's greatest killing machine trapped in an adorable body of claws and purrs.
Scratched Studios, a two-person indie team, is willing to give it a bash! Etched Memories is the name of their game, and it lets players take on the role of Biscuit. The feline with a heart of gold has limited memories of his past, and he's on the hunt for his mum who has suddenly gone missing. "Waking up in the midst of a stormy night, a grey feline named Biscuit finds his mom nowhere in sight. Feel what it is like to be Biscuit as he searches for his mom through the memories he has clung onto," the game's description reads on Steam.
Here's what it looks like in action:
Don't scoff at a cat holding items in its incredibly cute little paw. My last cat was a genius, because she could open doors on her own, so this isn't out of the realm of possibility. Etched Memories will feature a mix of first and third-person perspectives that can be switched between with a click press of a button, and the full game will include an optional "semi-open world hiking feature where players can just enjoy nature and explore if they choose to do so." Or you can just stick to the golden path and solve that mystery that Biscuit is obsessed over.
Etched Memories isn't the only game featuring a plucky cat coming to the rescue. Last year also saw the reveal of Stray from Blue Twelve, in which players can explore a metropolis heavily influenced by Kowloon Walled City. Another lost cat looking to reunite with its family, this is one theme that I can get behind very easily in 2021.
Etched Memories will be released on October 21, for PC, PS4, and PS5. Until then, you might want to get your fix of pets exploring creepy new environments in the recent release of the new Image Comics series Stray Dogs.
Last Updated: February 25, 2021