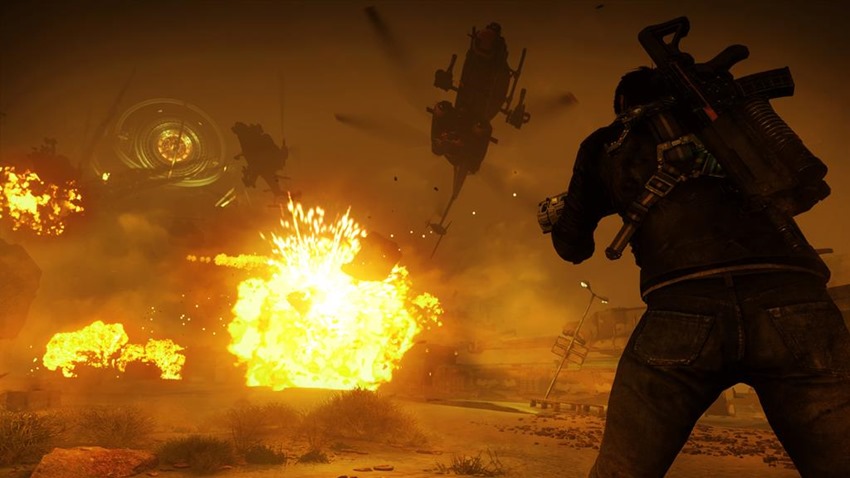 Rico Rodriguez may just be the most powerful superhero who ever lived. He regularly shrugs off bullets as they were NERF darts, can instantly heal from catastrophic damage in mere seconds and his ability to pack a parachute into backpack is impossibly quick. I haven't even mentioned the fact that he's basically what happens when the Batman does a fusion dance with the Punisher, as his ass-kicking ability is second to none.
Whether it be fists, knives or bigass explosions, Rico Rodriguez is a one-man wrecking crew on a mission. A mission that has every enemy who has ever heard of his legend, asking themselves: "What the f*** dude?"
Three years after Just Cause 3 reinvented its sandbox with bonkers action and explosions, and Rico is back for round 2. While I adored the game, it wasn't without some significant problems: Long loading screens, system crashes and performance issues made an otherwise enjoyable romp through mayhem feel painful at times. According to early previews of Just Cause 4, these problems have largely been addressed, with the Avalanche Studios sequel being more of the same, but with significant levels of polish.
And honestly? That makes me happy. Here's the latest trailer for Just Cause 4, which mixes in a little bit of live-action uuuuuhhhh action to show off its silly explosions:
After their latest humiliating defeat, a squad of wounded Black Hand soldiers attempt to explain to their leader, Gabriela Morales, how they managed to get beaten by just one man — Rico Rodriguez.
Just Cause 4 goes boom boom on December 4 for PlayStation 4, Xbox One and PC. I'm probably going to use the game physics to unleash an all-new reign of terror on the populace, like the immortal and unstoppable explosion god that I yearn to be.
Last Updated: November 28, 2018