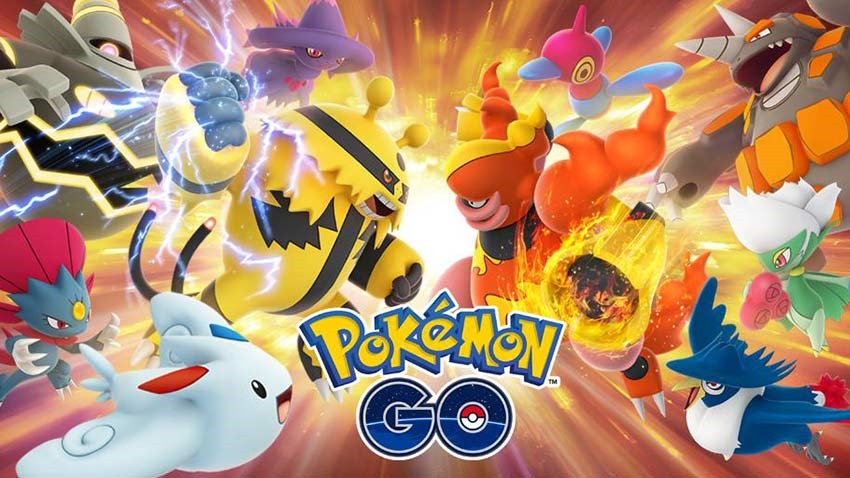 Since its inception, Pokémon GO players have been salivating at the idea of a Player vs Player (PvP) mode for the game. We got a little closer to the concept of PvP with the introduction of the Friends feature, which allows trainers to befriend other trainers to send gifts and trade their Pokémon with. Not exactly PvP, but it definitely showed that having other trainers in your space was entirely possible.
Nothing ever seems like it's off the cards for Pokémon GO, as much like the little pocket monsters we collect, Niantic is continually evolving the game to keep the player base interested. Finally, the long awaited and highly anticipated Trainer Battles mode has been realised. After a series of cryptic tweets that had the community buzzing, the official announcement came in last week. Trainers will now be able to put their Pokémon to the test against other trainers, the team leaders included.
Here's everything we know about Trainer Battles so far.
Choosing opponents to battle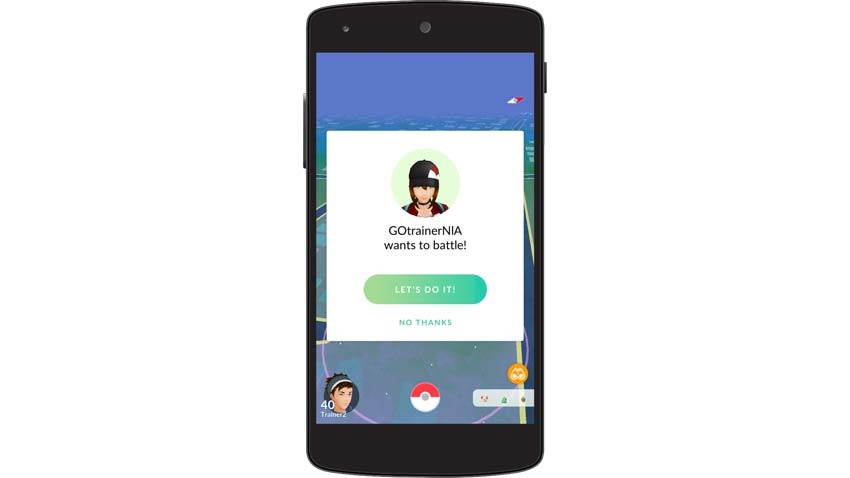 When entering Trainer Battles mode, you will have a choice of who you can battle. Your first option will be to challenge one of the team leaders: Blanche from Mystic, Candela from Valor, or Spark from Instinct. Battling these leaders will earn you progress on your Ace Trainer badge, which is awesome if you didn't manage to get gold before the gyms revamped. Additionally, you can earn rewards once per day when training with a team leader, including Stardust.
You can also choose to battle against a nearby trainer. In the same way that the Friends QR code works, you can scan a Battle QR code to enter PvP with someone nearby. Lastly, if you're already Ultra or Best Friends with the trainer, you will be able to challenge each other remotely, no matter the distance between you. How the notifications for this will work is yet to be seen, as Pokémon GO's push notifications are notoriously poor.
Choosing your Pokémon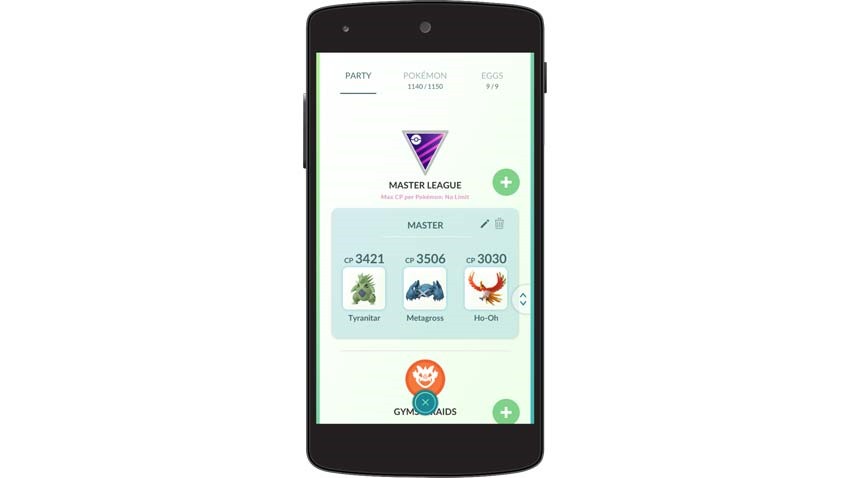 You'll be able to add three Pokémon to a Battles party, and you can set up multiple parties per league (more on that below). Before starting a battle, you'll need to choose the Pokémon you're going to battle with. You have no way of knowing what your opponent is going to be battling with, so it's going to be partly luck and partly having good, all-rounder Pokémon.
When you set up a party and go into battle, you'll be able to spend extra candies and stardust to give your mons a secondary charge attack. This secondary charge attack is apparently going to be available to you for Raid and Gym battles as well.
Choosing your league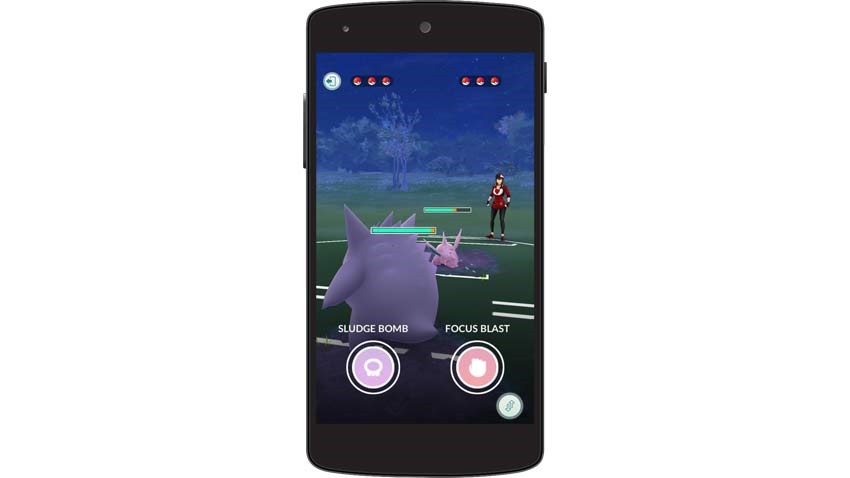 In order to level the playing field, Trainer Battles is going to have three different leagues: The Great League, the Ultra League and the Master League. The Pokémon you can put in your teams determines which leagues you will battle in. Great League can have Pokémon with a maximum CP of 1500, Ultra League allows for Pokémon with up to 2500 CP, and the Ultra League has no limit whatsoever.
And… GO!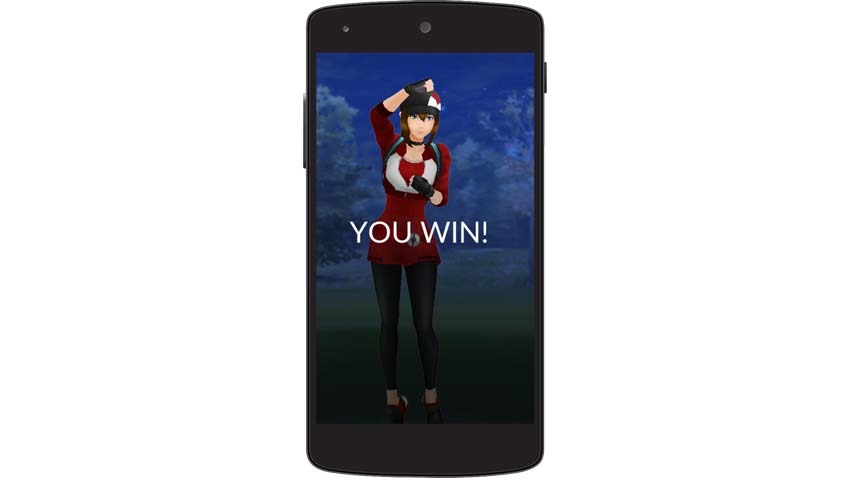 The battles themselves are using the existing mechanics, with some minor tweaks. Tapping on the screen will trigger the Pokémon's Fast Move and charge up the Charged Move at the same time. Once the Charged move is fully, uh, charged, you can tap on the symbol to trigger it.
Here's where the new battle system changes come in. Firstly, you will also have a few seconds to SuperCharge the move by tapping the symbol rapidly.
Secondly, dodging has been replaced with a Protect Shield. While your opponent is SuperCharging their move, you have the chance to trigger a Protect Shield for your Pokémon. Each trainer has two Protect Shields per battle, and with three Pokémon per battle, you'll need to be strategic about when you use them.
Whoever knocks out all three of their opponent's Pokémon first will be the winner of the battle. If you're closely matched and the clock runs out instead, the winner is determined by the number of KO's when the time runs out.
After the match
Both players will be rewarded with Stardust and Items, including a potential Sinnoh Stone. You'll also be given an option of a rematch and to add that player as a friend, if they're not one already. Another great feature is that your Pokémon will apparently not require reviving or healing after one of these Battles, so you're not going to need to hang onto a lot of extra potions for this feature.
What we don't know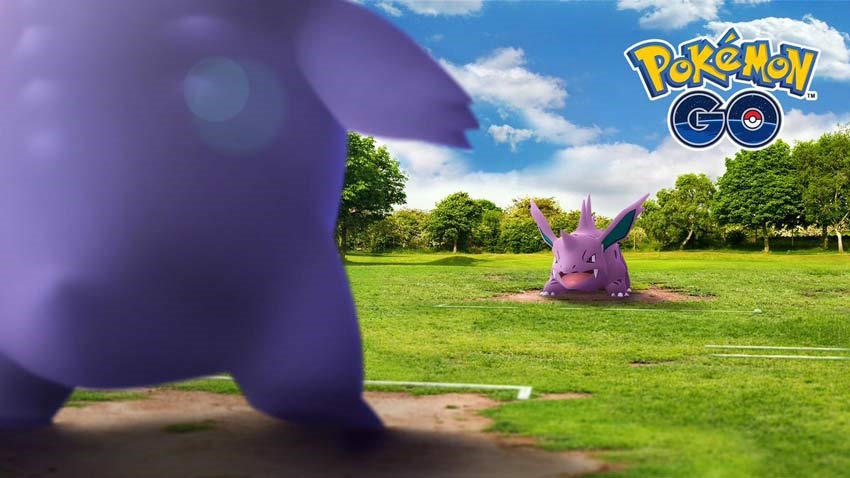 While we've managed to get a fair amount of information on PvP, there are still some things that haven't been confirmed. We don't know what reward items you'll be getting, and we don't know which trainer will receive what. We don't know if there are some Pokémon that will be completely excluded from battling, chances are you won't be able to add a Ditto to your team.
We don't know how this is going to shake up the meta game, and which Pokémon are going to be meta relevant for trainer battles now. We also don't know exactly when PvP will be released, other than the vague, "beginning this month" statement from Niantic.
While we wait in anticipation for Trainer Battles to go live, do you have any favourite Pokémon you're going to show off in battles? Let me know in the comments below!
Last Updated: December 6, 2018