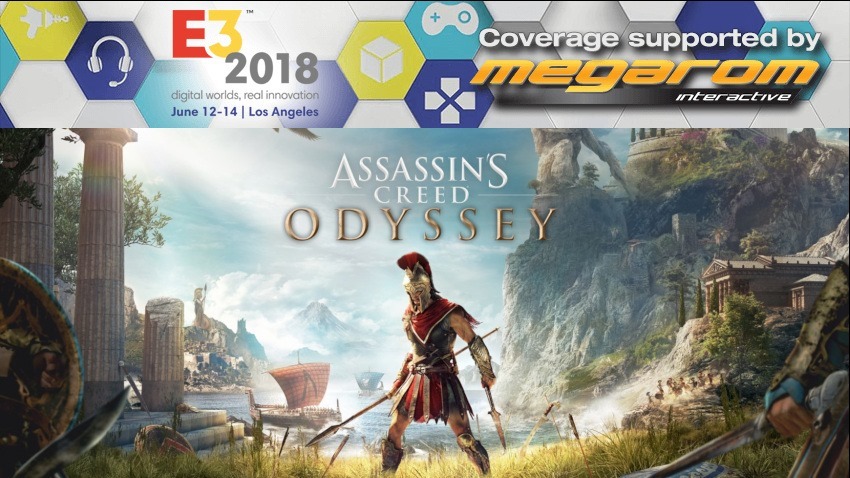 If there's only a single word you can use to describe Ubisoft's press conference, it certainly has to be energy. From the moment the doors bust open with a rousing performance for Just Dance 2019, Ubisoft was unrelenting with a host of deep dives into their growing library of well established franchises. The Division 2, Beyond Good and Evil 2, Trials, Assassin's Creed Odyssey and more Nintendo ridiculousness all got their share of the limelight on stage, culminating in Ubisoft's strongest showing in some time.
Most of the games on show might have been known quantities already (all manners of leaks made sure of that), but Ubisoft didn't let that dissuade them from the plan they had in place. Assassin's Creed Odyssey specifically stole the show, presenting a new Greek setting (not Rome, as my sleep deprived brain fed to me in the video below) with two protagonists to choose from and a bigger lean into the more mythological aspects of the period. The Division 2 was supplemented with a new look at its systems and the reveal of Raids for endgame chasers (all free too), while Beyond Good and Evil 2 got butts off of seats with a short and sweet gameplay trailer that followed a narrative heavy CGI story one. It was all really great stuff.
Ubisoft has been doing a lot of work in the year after they faced a potential hostile takeover from Vivendi, and the work is showing. It might have lacked that one big surprising punch at the end that they've been so famous for over the past couple of years (my world for a new Splinter Cell), but it's hard to fault them after what was shown. The publisher seems to have something figured out for everyone, and keeps pushing their properties in new and exciting ways. What more can you ask for?
We've got a bunch more Ubisoft footage coming this week, with some hands-on impressions of their biggest games and exclusive looks at others. Be sure to stay tuned.
Last Updated: June 12, 2018