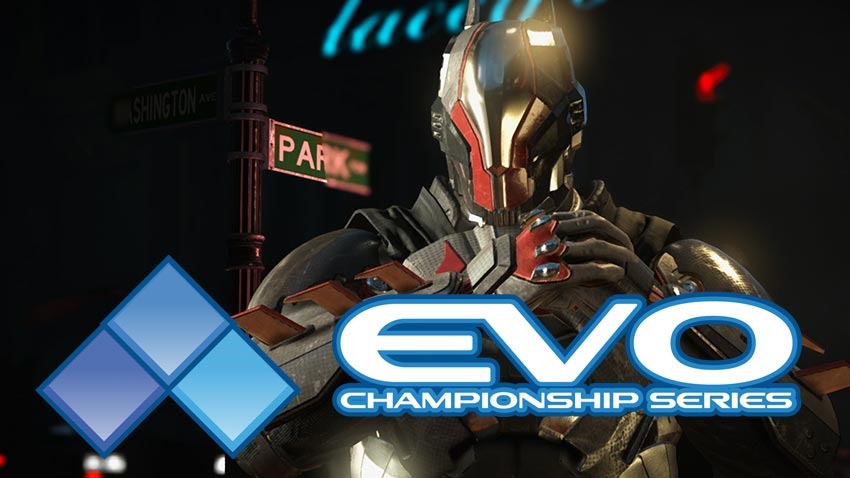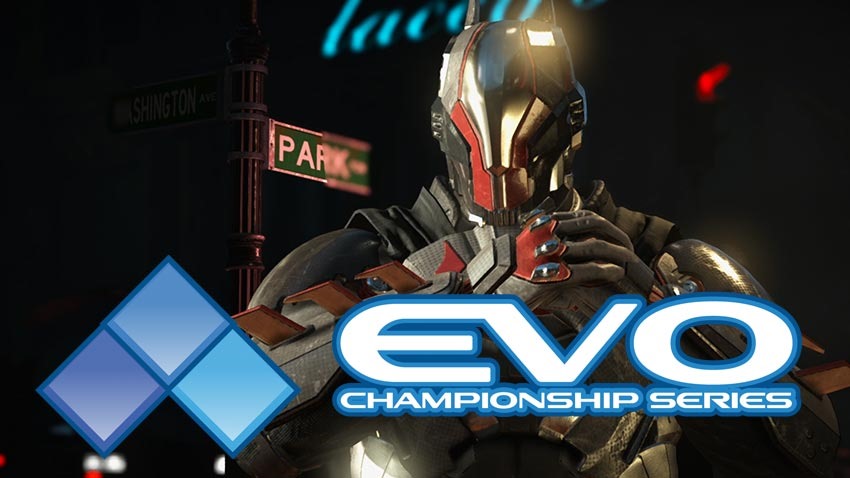 Rugby? The soccers? Please, there was only one sport worth watching this weekend, as the must practised of thumbs collided on the grandest stage of fighting games: EVO 2017. With a selection of games that ranged from Street Fighter V through to Guilty Gear Xrd REV 2, it was time for scores to be settled and for champs to be crowned. Here's all the action that went down at EVO 2017 over the weekend.
Ultimate Marvel vs Capcom 3
This year's Ultimate Marvel vs Capcom 3 grand final was special. While several champs had been crowned in the past at EVO, only one person could lay claim to the fame of being the final Ultimate Marvel vs Capcom 3 champion. Facing off one last time,  Ryan "RyanLV" Romero and Christopher "NYChrisG" Gonzalez were deadset on proving just who the greatest player of all time in that game really was.
Picking Morrigan, Chun-Li, and Phoenix to kick off his first round with, RyanLV looked to display some textbook offense as they danced all over Gonzalez. To his credit, Gonzalez would offer some stiffer resistance as the match marched on. Romero's stuck with his tried and tested guns however, eventually breaking Gonzalez's defense to romp home to victory one last time for Ultimate Marvel vs Capcom 3.
Injustice 2
Well that was shocking. After Injustice 2 heavyweight Dominique "SonicFox" McClean found himself deleted from the running to win yet another EVO championship by the kingslayer known as Tim "HoneyBee" Commandeur , Injustice 2's grand finals came down to the young contender and Ryan "Dragon" Walker.
What started with an Aquaman on Aquaman match, eventually saw the two titans break out their best characters: Dragon stuck with Aquaman, while HoneyBee chose the underappreciated Flash. That extra speed was just what HoneyBee needed, as he used the Flash's special ability to corner Dragon and neutralise his trident charges, eventually turning a 0-2 deficit into a 2-2 tie. During the course of the even, Honeybee had mounted several such comebacks with the low-tier Flash, winning the match with his back to the wall. Alas, his Cinderella story had to come to an end, as Dragon went into full bully mode in the final match and was crowned the first-ever Injustice 2 champion at EVO for his efforts.
Guilty Gear Xrd REV 2
I cannot tell a lie: I missed the Guilty Gear Xrd REV 2 due to technical errors on my side, so I have no commentary for this one. Still, it looked like a cracker of a final!
Tekken 7
If there are two games that you can count on South Korea to dominate, it's StarCraft and Tekken. The Tekken 7 finals saw Hyun Jin "JDCR" Kim facing off against his fellow Echo Fox brother in arms Jin Woo "Saint" Choi, as the two slugged it out right until the very lasy match. Saint put up an amazing offense, handing JDCR a trio of losses before his countryman could finally snap back into action and started closing the gap between them.
A second series pushback from JDCR toppled Saint, dodging his counters and grabs to devastating effect. The end was sealed for Saint when he attempted to gamble a massive wind-up move against JDCR, but the cunning competitor saw it coming from a mile away and countered with enough momentum that saw him romp him to victory as the first Tekken 7 champ of EVO 2017.
King of Fighters XIV
King of Fighters just doesn't get enough love, as this is one game that throws in a ton of characters at players and still manages to make its roster feel varied. With dozens of characters, people usually stick to favourites in tournaments as China's Zhuojun "Xiaohai" Zeng did with Iori. Taiwan's Chia-hung "E.T." Lin had a different strategy in mind, as he chose the relatively unused Goro Daimon for his main.
That Judo master proved to be capable of plenty, as E.T used his arsenal of grapples and throws to a demolishing effect that won him the top prize in the final.
BlazBlue CentralFiction
BlazBlue might not have the appeal of big name games like Street Fighter or Injustice 2, but it's still one of the definitive brawlers around thanks to the tightest gameplay and dedicated 2D visuals that gives it one hell of a retro charm. Leading up to the finals, technical issues aplenty plagued the tournament and left the grand showdown in jeopardy.
After a few gremlins were hadoukened right out of the arena, the grand final found its two challengers: Shoji "Fenritti" Sho and Ryusei Ito. Sho was on fire in the opening rounds, scoring two wins over Ryusei, chipping away at him in corner takedowns. Game 3 saw Ryusei start to fight back, resulting in a bracket reset and a first-to-three match-settler between the two.
It was anyone's game at this point, as the two champions took the tournament right to the limits and back again. With one match left on the card that would decide the victor, Ryusei scraped in a win for the ages, taking the gold and the glory.
Super Smash Bros. For Wii U
You can't have an EVO without Nintendo's smashing brothers, as EVO saw Saleem "Salem" Akiel Young face off against Gonzalo "ZeRo" Barrios in the grand finals for that game. Young was on point the second the game started, smashing Barrios for a quick game 1 win that sent the Diddy Kong player flying with his overpowering Bayonetta attacks.
With four games that set the stage, Barrio battled back against Young, shaving health points off of the challenger at every possible opportunity. The pressure from Young was too much however, as his aggressive techniques eventually overcame the wily veteran. Going vertical in the final seconds of the match, only one contender walked away from the grand finals: Young, whose Bayonetta skill managed to finally overthrow Barrio and claim victory.
Super Smash Bros. Melee
Hey, there's more than one smashing game at EVO! Taking on Joseph "Mango" Marquez, Sweden's Adam "Armada" Lindgren was apparently unstoppable in the grand finals as he defeated the competition yet again. Having already trounced Mango with a 3-0 victory that saw the Californian native work his way back from the loser's bracket, Armada rubbed more salt on the wound with a 2-1 victory hat crowned him as the best Melee player around.
Street Fighter V
EVO was built on one game: Street Fighter. While the tournament has expanded over the years to see numerous other grand champions crowned in other franchises, Street Fighter is still the glue that binds most of the fighting game community together. The build-up to the grand finals had been massive for Street Fighter V, as hundreds of would-be challengers fell to the wayside until only two remained: Hajime "Tokido" Taniguchi and Victor "Punk" Woodley.
While Punk had ripped a path open through the tournament after taking down numerous heavyweights, Tokido had to earn his way to the top by battling through the losers bracket. Tokido stuck to Akuma for the finals, while Woodley used his biggest gun in the form of Karin for the showdown at Mandalay Bay.
It was a showcase of Street Fighter at its finest, with the two titans matching each other blow for blow, with the first bracket eventually ending on a reset for the two. Deciding to face off in a fresh first-to-three tournament, Tokido was unstoppable. A perfect victory in one game, more unrelenting momentum in the next, Punk was unable to resist the unstoppable force of Tokido's Akuma and was eventually crushed with a corner combo for the ages that saw Taniguchi win his first-ever Street Fighter V championship.
Now that's how you play the game.
Last Updated: July 18, 2017