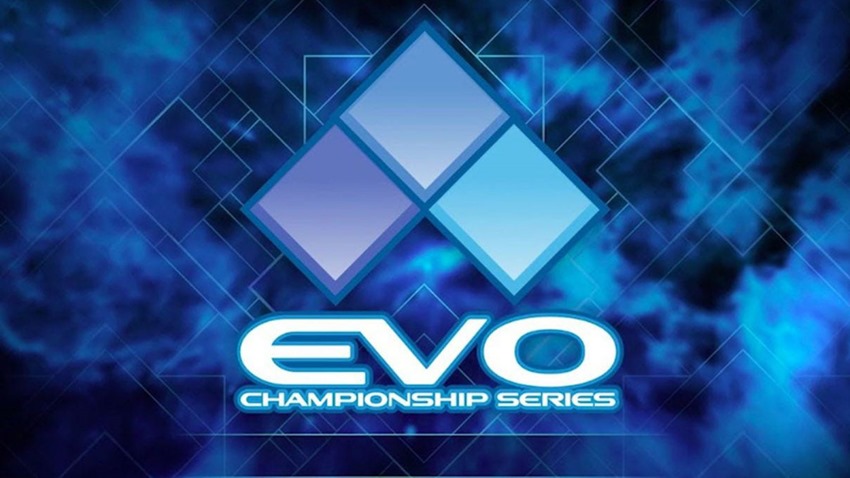 Las Vegas may have been home to thousands of fighting game hopefuls over the weekend, but only a handful of challengers would leave EVO 2019 as champions. Whether it was through the use of godlike reflexes, cunning zoning skill or a reversal that snatched victory from the jws of defeat, this year's EVO came down to pure skill when the dust had finally settled from some truly tense competition.
Dragon Ball FighterZ
In one of the biggest upsets of the finals, last year's best Dragon Ball FighterZ saw its reigning champ hand his crown over to an old rival in an emotionally charged final. When Dominique "SonicFox" McLean and Japan's Goichi "GO1" Kishida clashed for the gold, the competition was simply over 9000 in the intensity that erupted. Both men had climbed through the ranks without any losses to their names, in a showdown that played out like the old proverb of the strongest spear being thrown at the unbreakable shield.
Someone had to break though, and that someone was SonicFox as GO1 climbed back from the brink of defeat and finally took home the gold in a night that showed off the humanity of FighterZ's greatest players.
Mortal Kombat 11
While Dragon Ball FighterZ glory may have eluded SonicFox, Mortal Kombat 11 was an entirely different story for the legend. One of the best players around in any NetherRealm game, SonixFox took to the Mortal Kombat stage and ripped his way through the opposition. Julien "Deoxys" Gorena may have given SonicFox a brief run for his money, but the beloved furry prevailed and eventually took on Ryan "Dragon" Walker in the finals. Dragon may have had plenty to prove in this rematch for the ages, but SonicFox absolutely trounced his competition in a 3-0 blitzkrieg.
Blazblue Cross Tag Battle
In Blazblue Cross Tag Battle, Oscar "Shinku" Jaimes took on the best of Japan and came out on top, weathering an assault from Kamisue "mekasue" Kazuya, Seitaro "domi" Ohno, and Hiroyuki "Kyamei" Kamei to earn his very first EVO championship title.
Street Fighter V
For once, Street Fighter V was not closing out EVO and had in fact been relegated to a lower position on the tournament card. That doesn't mean that Capcom's premiere fighting game franchise wasn't ready to rumble, as a weekend of fierce competition came down to Masato "Bonchan" Takahashi and Adel "Big Bird" Anouche in the finals. The final was heated, and after a tough road back to the top, it was Bonchan who rose to the top.
Tekken 7
Usually home of some of the most tightly contested matches around, this year's showdown amongst the best Tekken 7 players was more one-sided than a puppy trapped in a cage with Mike Tyson. Arslan "Arslan Ash" Siddique was unrelenting in his quest to be crowned EVO's king of the iron fist, as he tore through the stages. Having already conquered EVO Japan, Arslan Ash established himself as the de facto best Tekken 7 player on the planet with a win at the main stage of EVO 2019 when Jae Min "Knee" Bae failed to stop his momentum in the final round.
Super Smash Bros. Ultimate
The biggest game of EVO 2019 was the return of Nintendo's stalwart melee franchise, as Super Smash Bros. Ultimate closed out the night with a level of competition that could only be described as insane. Many entered, scores of challengers fell along the way and in the end, it was down to two men: Leonardo "MkLeo" Lopez and Gavin "Tweek" Dempsey. With a bracket reset taking the final into overtime, MkLeo eventually managed to throw Tweek out of the runnings and win the biggest prize in the biggest game of the night. SMASH!
As for the rest of the night? Seon-woo "Infiltration" Lee defeated Ryota "Kazunoko" Inoue to be crowned the first Samurai Shodown 2019 EVO champion:
Zain "Bluegod" Tibeishat was no match for Yuta "Yuttoto" Sudo in the Soul Calibur 6 finals:
And Clearlamp_o finished out the night with a win over Oushuu-hittou in a game that is as brilliant as its name is silly, the superb Under Night In-Birth Exe:Late[st].
That was EVO 2019! There were thrills and chills, upsets and obvious conclusions, but more importantly, there was a sense of fun and fair play that made for some of the best high level sports viewing on the planet.
Last Updated: August 5, 2019