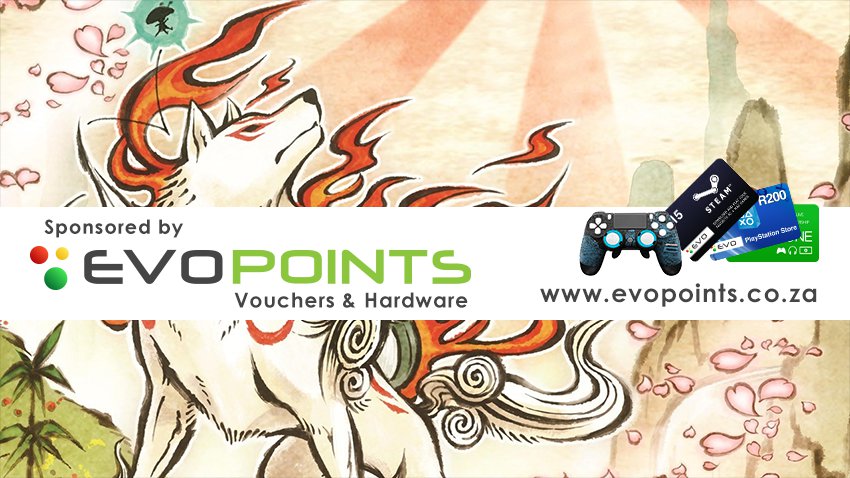 Welcome back to our weekly post of featured downloadable content available for different gaming platforms sponsored by www.evopoints.co.za. Here's this week's list of fresh downloadable games and content.
If you would like to purchase vouchers, you can click the category headers to go straight to the appropriate page on evopoints.co.za
————————————-
PC Gaming — [Steam Vouchers Available]
Romancing SaGa 2, 20% off!
Steam – Gorogoa, 20% off!
Teenage Mutant Ninja Turtles: Portal Power, 25% off!
OKAMI HD + Dota 2 Courier!
Gang Beasts, 20% off!
Fallout 4 VR
Weekend/Daily Sales and Promos:
Free Week – H1Z1
Weekend Deal – Ultimate Chicken Horse, 40% Off
Free Weekend – Homefront : The Revolution. Plus, Get The Original Homefront Free For 24 Hours
PlayStation — [ PSN Vouchers & Subs Available ]
PS4

Resident Evil 7: Biohazard Gold Edition
Aaero
Dragon's Lair Trilogy
Dynasty Feud
Fallen Legion: Flames of Rebellion
Fallen: A2P Protocol
Gang Beasts
Nine Parchments
Okami HD
One More Dungeon
The Rabbit Hole PSVR
Romancing Saga 2
Super Hydorah
Ultimate Chicken Horse
PS Vita
One More Dungeon
Romancing Saga 2
Super Hydorah
To see all of the latest PlayStation content posts this week, click here for EU and US or check out the Online Sony Store.
Xbox — [ Xbox Live Vouchers & Subs Available ]
Xbox One

RESIDENT EVIL 7 biohazard Gold Edition
PlayerUnknown's Battlegrounds
ŌKAMI HD
Romancing SaGa 2 Is Now
Ultimate Chicken Horse
It's Quiz Time
Hammerwatch
Lost Grimoires 2: Shard Of Mystery
The Aquatic Adventure Of The Last Human
ACA NEOGEO REAL BOUT FATAL FURY SPECIAL
Night In The Woods
Future War: Reborn
Mass Effect: Andromeda – Recruit Edition
Fearful Symmetry & the Cursed Prince
10tons Action Puzzle Bundle
Raining Blobs
Xbox Live Deals With Gold – Check it out here
Xbox One – Styx, Megaman Collections, Iron Wings and More
Xbox 360 – Bound by Flame, Megaman 10, Remember Me
iTunes App Store
World of Warcraft
For all your codes, vouchers and subscription needs head on over to www.evopoints.co.za to get whatever you need.
Last Updated: December 15, 2017