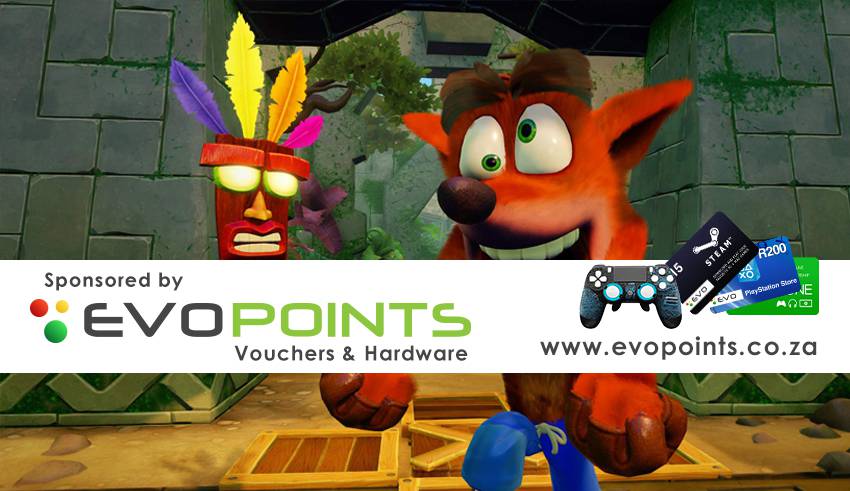 Welcome back to our weekly post of featured downloadable content available for different gaming platforms sponsored by www.evopoints.co.za. Here's this week's list of fresh downloadable games and content.
If you would like to purchase vouchers, you can click the category headers to go straight to the appropriate page on evopoints.co.za
————————————-
PC Gaming — [Steam Vouchers Available]
The Golf Club 2
Hop Step Sing! kiss kiss kiss (HQ Edition), 20%
Danganronpa Another Episode: Ultra Despair Girls
Weekend/Daily Sales and Promos:
PlayStation — [ PSN Vouchers & Subs Available ]
PS4
Aerea: Deluxe Edition
America's Army: Proving Grounds
Ancient Amuletor – PSVR
Arizona Sunshine – PSVR
Cavernous Wastes (PS4 + PSVR)
Crash Bandicoot N. Sane Trilogy
Cryptark
Danganronpa Another Episode: Ultra Despair Girls
Dark Arcana: The Carnival
Diablo III: Eternal Collection
Elite Dangerous
The Golf Club 2
JumpJet Rex
Medieval Defenders
Micro Machines: World Series
Plague Road
Poi
The Tenth Line
Valkyria Revolution
The World of Nubla
PS Vita
Tokyo Xanaduz
Valkyria Revolution
To see all of the latest PlayStation content posts this week, click here for EU and US or check out the Online Sony Store.
Xbox — [ Xbox Live Vouchers & Subs Available ]
Xbox One
Micro Machines World Series
Goliath
AereA
Wales Interactive Publisher Bundle
ACA NEOGEO SUPER BASEBALL 2020
Poi
Crazy Strike Bowling EX
Valkyria Revolution
Diablo III: Eternal Collection
The Golf Club 2
Xbox Ultimate Game Sale 2017 Now On– Link Here
Xbox Live Deals With Gold – Check it out here
Xbox One – Overcooked, Ethan Styx and More
 Xbox 360 – The Escapists, Alien Breed 1, 2 and More
iTunes App Store
World of Warcraft
For all your codes, vouchers and subscription needs head on over to www.evopoints.co.za to get whatever you need.
Last Updated: June 30, 2017