Team SoloMid have struggled to regain former popularity in the CS:GO scene ever since their star-studded European roster left to form Astralis in 2015. The organization is still held in high regard over in League of Legends, despite ongoing struggled with team owner Andy "Reginald" Dinh and Riot Games, but their CS:GO roster of North American players struggled to yield similar results. The TSM CS:GO team in fact lost to South Africa's Bravado Gaming at the ESEA Mountain Dew League last week, but that's not why they left.
In summary – The players left to join a former player, Sean "Sgares" Gares, in a new organization which was yesterday revealed to be popular Overwatch organization Misfits. The team left TSM after conflicts with the organization and the Professional Esports Association when an open letter from players stated they'd rather play in the EPL then PEA's own league. PEA then cancelled their own league after other team agreed EPL was the better choice. Misfits will now retain TSM's spot in the EPL, and the team will fly the new banner in hopes of bettering past performances.
"I want to thank Ben and the entire Misfits organization for trusting in me and providing the five of us with a new home," Sean Gares said in a press release. "Our new agreements with Misfits not only provide us with great support – we have also used the opportunity to work with Misfits to address and improve key industry issues that all players currently face. Our contracts with Misfits set new standards for players' protection and rights in areas like personal sponsorships, unreasonable benching procedures, and of course how our league participation is decided."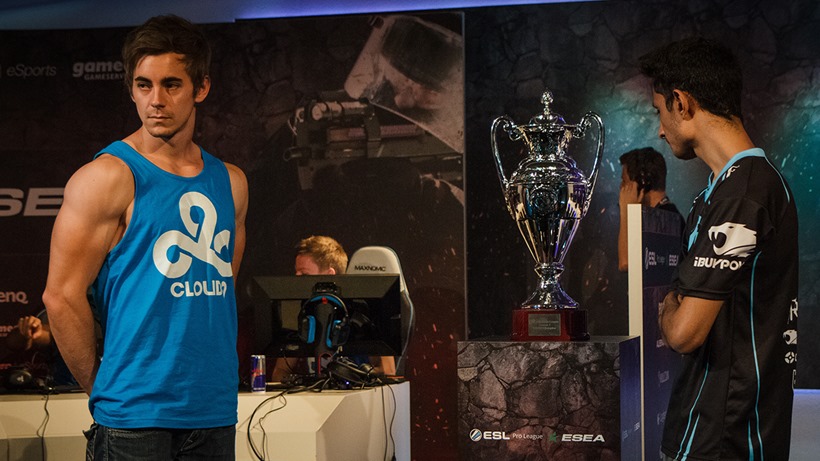 Sean "Sgares" Gares (left) – former captain of Cloud9
While Misfits are best known, to me, for their Overwatch team, they have been expanding over the past year after their start with League of Legends. They've now added Heroes of the Storm, Hearthstone and CS:GO. They've also recently signed a new partnership with Miami Heat, making them one of the hottest investments of 2017.
It's unfortunate that the relationship between TSM and the players fell apart, but the team sided with Sean Gares (who was removed from the roster late last year) causing tension which led to their departure. Misfits are definitely one of the teams to watch this year as their talented CS:GO roster might just have found their footing.
Last Updated: January 17, 2017