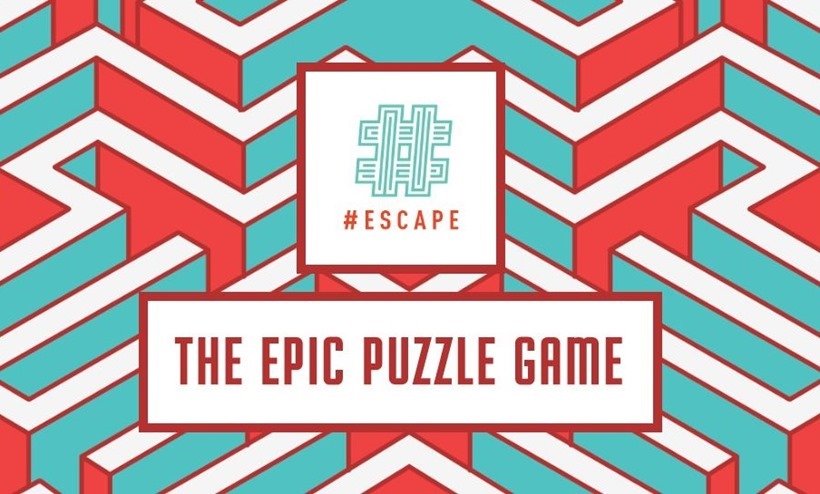 The first time I'd ever heard about an escape room was just last month, at E3 funnily enough. After leaving a stand that showcased a puzzle board game of sorts, Alessandro mentioned that there was something with a similar concept back home, except instead of just sitting around, solving problems, players are actually locked into a room, and the only way they can escape it is by following the various clues scattered about it. There's no time for messing about, as there is an imposed time limit of just one hour.
The concept sure sounded interesting, but I never really dwelled on it past that point. In fact, I'd completely forgotten about it until just last week, when my girlfriend bought it to my attention that her one friend's birthday celebration (HB Lindy!) was happening soon, and it included a trip to a place called Hashtag Escape, located in Norwood, Johannesburg.
Hashtag Escape, as I'm sure you've figured out by now, is a venue that features escape rooms. It has two at the moment, with a third nearing completion (It'll debut later this week – on the 29th of July according to the website). Here's an overview of each:
The Rebel Room: Your team has a secret mission, but the rebels have other ideas for you. Can you complete your objective and escape in time? That's as much as you're going to get! We wouldn't want to spoil the fun would we?
Closure: Paranormal investigators have been dispatched to an abandoned house to solve a decades-old mystery. Can they find the truth before it is too late?
Hack Out (coming soon): Your team has been imprisoned in separate cells in a Maximum Security Detention Facility. You're not alone… a mysterious figure has disabled the security systems. This is your chance! Break out before they are re-activated!
I opted to join the group playing the Closure adventure, because you know, I love horror stuff. SIGN ME UP!
Yeah, I was prepared to die, but that room proved to be one of the best experiences I've had in a very long time. When my group managed to escape (with just 37 seconds left on the clock I'll have you know) we were all immensely elated, and we couldn't stop talking about how much fun we had.
Now, the problem with this article is that I'm absolutely dying to tell you what we all experienced in there, but… I can't. Anything I say might be a spoiler, or it could somewhat water down the overall experience for you if you do ever decide to visit the venue yourself one day. All I can say is that we started with nothing but a case file, and what followed was a whole lot of locks and keys, code decoding, unexpected occurrences (resulting in a jump here and there), and sometimes, lack of logic, even when solutions stared us in the face. Man, did we have some obvious clues that we just completely overlooked!
Thankfully, there was a staff member observing our movements via camera the entire time. They'd send a hint to a nearby monitor (accompanied by a very loud crack of lightning sound effect because REASONS) to help us along if we ever hit a dead end. Sometimes, the nudge was subtle. Other times, it was blatant.
Anyways, all I want to tell you is that if you're a fan of games that require logic or puzzle solving, or you're just looking for something different to do with mates, or you want to do team building, OR you want to play Saw IRL minus a potential gruesome death, I would highly recommend paying Hashtag Escape a visit. It is a bit pricey (R200 per room), but I have zero regrets. I can't stop talking about my experience, and I simply cannot wait to go back to play the other rooms!
Last Updated: July 26, 2016