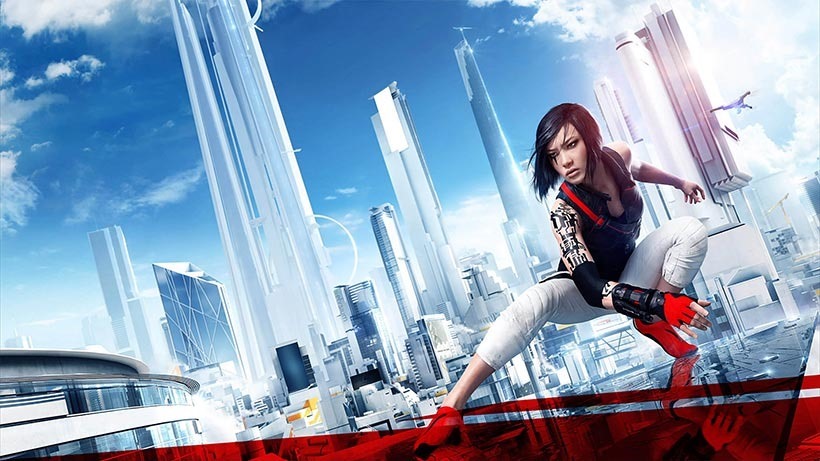 Mirror's Edge, a video game that made me feel queasier than that one time when I was stuck on a pirate ship that used simple harmonic motion at a dodgy theme park, is finally, finally getting that sequel that you've all been waiting for.
Newer! Prettier! More "you gotta have Faith" puns! It's not just an expanded game and world for Mirror's Edge Catalyst either, as the core dynamics of the title are getting a massive upgrade with Runner Vision.
Essentially, this allows players to plot their own path and momentum by highlighting the route needed to traverse the city around them. A route where everything is just waiting to be Peter Parquored.
"No object in the environment is there just to be pretty," DICE senior producer Sara Jansson  said to GamesMaster via GR, while also revealing how Faith's expanded moveset would fit into all of this.

It's there because it's a gameplay object. It's something you interact with.

In the first game you could only springboard from certain objects. In Catalyst, you can do it from any object of the right height.

It adds to the freedom.
Mirror's Edge is still one of those that I just cannot play. Not because of any pre-conceived notion to its quality, but because of the fact that five minutes with it results in me losing weight by spewing last night's supper thanks to the extreme vertigo that it somehow manages to saddle me with.
And by the sound of things, I'll be entering the seizure procedure with this sequel and all of those highlighted paths that go hand in hand with the wobbly camera physics and HURP. You'll have to excuse me, as just thinking about it makes me want to reach into my collection of airplane white paper bags.
Still, at least somebody is bound to have fun with all that acrobatic gameplay. HORP.
Last Updated: September 21, 2015