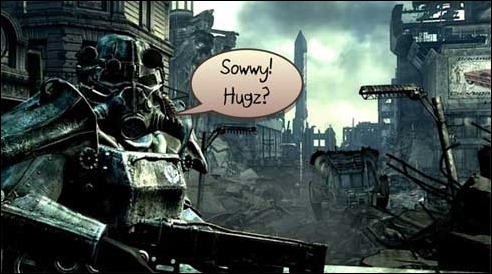 Fallout 3's Microsoft-centric DLC hasn't had a smooth ride. The last game add-on "The Pitt" was mired with game-breaking bugs upon it's release – particularly for 360 owners. This most current DLC "Broken Steel" hasn't escaped digital delivery unscathed either; PC owners are complaining that Games for Windows Live's DRM has prevented them from playing the much anticipated level-cap increasing addendum.
Players who try run the expansion are treated to a delightfully cryptic "cryptographic message is not formatted correctly" message, which according to Bethesda's Pete Hines is a GFWL error.
Xbox 360 players aren't gleefully playing their way through the DLC either; there's apparently a bug that prevents player progression through one of the new quests.
Broken Steel indeed.
Source : Kotaku
Last Updated: May 6, 2009