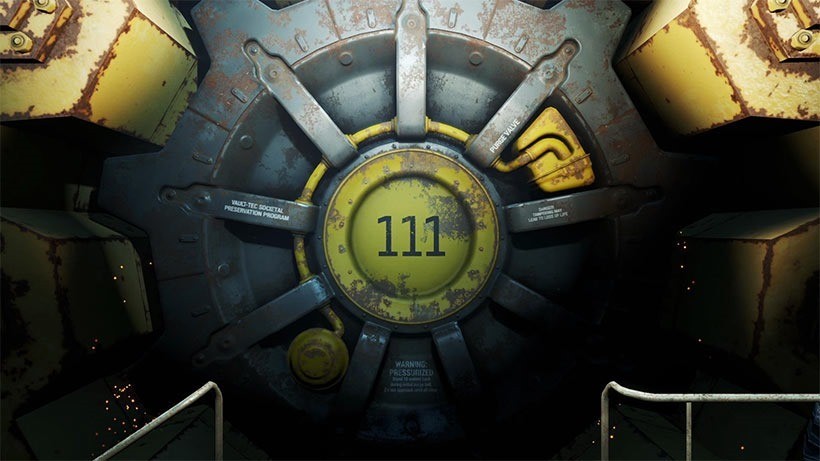 I'm lost in the Wasteland, exploring every nook and cranny of Bethesda's newest epic-scale open RPG. I've enjoyed very nearly every minute of it, with just a bit of resource management and base-building getting in the way of my entertainment. It's quite likely that very, very many of you are enjoying it too.
Fallout 4 is selling exceptionally well, says Bethesda, who're beating on their chests about the game's retail performance. According to Bethesda, they've shipped 12 million copies of the game – valued at 750 Million US Dollars. It's worth noting that that's shipped and not sold through to customers, so we have no real idea how many people are playing the game.
"We're extremely proud of Todd Howard, Game Director at Bethesda Game Studios, and his experienced team of developers for their talent and dedication in creating this extraordinary game," said Bethesda Softworks president Vlatko Andonov. " Fallout 4 is a masterpiece in game development and storytelling, providing fans hundreds of hours of fun as they explore and are challenged by this fascinating, beautifully crafted world."
That's a lot of people who are – presumably – enjoying one of the year's most successful video game launches, coming in (in some regions, at least) only behind FIFA and Call of Duty. The silly, large plastic bracelet that makes up the bulk of the collector's edition has made it so that the Pip Boy Edition of the game is" the fastest-selling collector's edition of game in history at leading retailers", the publisher says.
"A huge thanks to our fans that've made this all possible," said game director Todd Howard. "After four years of development, it's not complete until our fans get to play it and make it their own. We can't wait to hear about their adventures."
According to the guys at Super Data, 1.87 million copies were sold via download on PC and console in the first three days. It's unclear if that's included in the 12 million number sited above, but it is interesting to see a big shift towards physical copies for Fallout 4, presumably because of the huge appeal of the Pip Boy Editions. So much for PC gamers all waiting for games to go on sale before purchasing; with PC gamers accounting for two-thirds of all the downloads of the game in that period, they certainly weren't waiting for any special deals before opening up their vaults.
Now if you'll excuse me, I'm off to Wasteland for more wandering adventures.
Last Updated: November 16, 2015